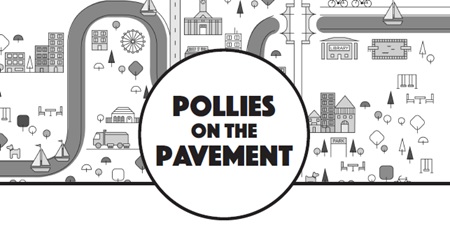 My monthly mobile offices – Pollies on the Pavement – are your opportunity to see me on the Weekend.
I advertise these opportunities in the calendar I mail to each household each December.
I know it's difficult for those who work full time to make an appointment during the week. That's why, ever since being elected, I've been out there on Saturday mornings for you.
I've held over 400 so far and there will be 66 more Saturday opportunities in 2020. The Saturday dates for 2020 are :
1 February,
7 March
4 April
2 May
6 June
11 July
1 August
5 September
3 October
7 November
5 December, and my schedule is below.
7.00 – 8.30 am New Farm Powerhouse Markets NEW LOCATION – Near the entry to the Powerhouse
9.00 – 9.45 am Teneriffe Corner of Commercial Road and Vernon Terrace
10.00 – 10.45 am Newstead – Corner Commercial and Kyabra Streets – Near Mrs. Browns
11.00 – 11.45 am Bowen Arrow Cafe – Corner Campbell St and Mayne Road Bowen Hills
12.00 – 12.45 pm Spring Hill Woolwoths Turbot Street Entry
1:00 – 1:45 pm City Riverwalk Boundary Street – Near Entrance to Howard Smith Wharves
I hope to see out on the pavements, or in one of our parks soon.
Special SUMMER 2020 Mobile Offices
Friday 17 January – City Riverwalk Boundary Street – Near Entrance to Howard Smith Wharves – 4.30 til 6.00 PM
Saturday 18th January – NEWSTEAD Waterfront Dog Off Leash area – 8.00 til 9.30 AM
Saturday 18th January – NEWSTEAD – Corner Commercial and Kyabra Streets – Near Mrs. Browns – 10.00 – 11.00 AM
Monday 20th January – NEW FARM – Dog Off Leash Area Lamington Street – 4.30 -6.00 PM
Tuesday 21st January – SPRING HILL – Dog Off Leash Area Behind Centenary Pool – 4.30 -6.00 PM
Wednesday 22nd January – BOWEN HILLS – Corner King St and St. Paul's Terrace – 4.30 -6.00 PM
Thursday 23rd January – NEW FARM – Corner Kent and James Streets – 4.30 -6.00 PM