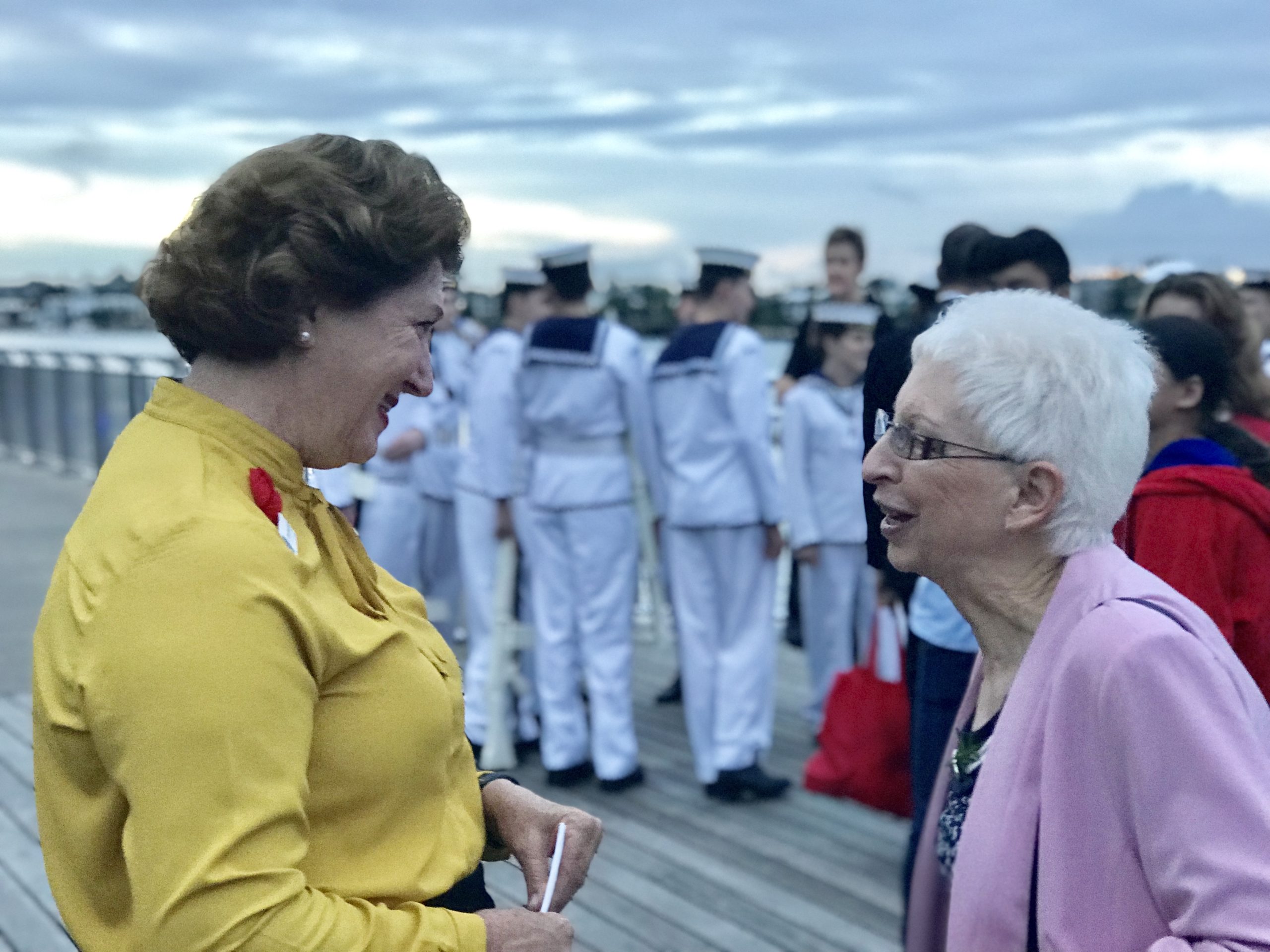 Our national spirit of remembrance has found a home on ANZAC Day which marks that brave and fateful moment in 1915, when 16,000 Australian troops landed at Gallipoli.
That spirit was reinforced on the Western Front and the battles of subsequent conflicts such as World War II and the Korean and Vietnam wars.
This year marks the 50th Anniversary of the end of Australia's involvement in the Vietnam War.
While national commemorations will be held on 18 August, our involvement in the Vietnam War is a vitally important chapter that helped grow our ANZAC spirit and national identity: from battles such as Long Tan to the humanitarian missions which evacuated Vietnamese orphans (Operation Babylift) after the fall of Saigon.
This year also marks the 70th anniversary of the end of the Korean War where, like Vietnam, Australian troops fought to stop the spread of totalitarian aggression throughout the Asia-Pacific region.
Their sacrifice is why Australia has the freedoms we all enjoy today; why we have our sovereignty.
Many words are associated with Australians at war and on peacekeeping missions: bravery, camaraderie, mateship, service, loyalty, honour, heroes, and heroines. But there is one common word – one goal – that brings them all together: peace.
This ANZAC Day we remember and give thanks for the service of all those who have fought for our freedoms; and we give thanks for all those serving our country today.
Additional Council works are underway to uphold ANZAC Day on Tuesday 25 April and honour those who served and sacrificed for our country.
Lord Mayor Adrian Schrinner said Council performs year round maintenance of community memorials, but has been extra busy preparing and maintaining sites across the city to ensure people can pay their respects.
"As ANZAC Day draws closer, we reflect on the ultimate sacrifice that was made by those who served our country and are reminded of the freedoms we enjoy." Cr Schrinner said.
"Council has worked hard to ensure the city's 137 memorials are ready for public use, including two recent war memorial upgrades earlier this year at Richard Russell Park in Manly and Sid Loder Park in Mitchelton.
"Several commemorative services will be held across the city, including the Dawn Service at ANZAC Square from 4:28am and the parade on Adelaide Street, between George and Creek Streets from 9:45am.
"The ANZAC Day Parade is an opportunity to celebrate and recognise all those who have served and continue to serve our country, featuring former and current ADF veterans along with other groups making it a commemoration worthy of its heritage."
Cr Schrinner said there were still plenty of ways to commemorate for those who were unable to attend a service.
"For an historic look at our city's links to the ANZAC spirit, residents can join a special ANZAC Day Brisbane Greeters walking tour running from 12:30pm and 2:00pm," he said.
"Families can enjoy the ANZAC tour on both the 22nd and on ANZAC day.
"The one and a half-hour long walking tour will guide participants through various ANZAC treasures such as ANZAC Square, the Battle of Brisbane site, the Museum of Brisbane, the statue of General Glasgow and Macarthur Chambers and Museum.
"The Anzac Square Memorial Galleries will also be open special hours, from 5:30am—3:00pm, on ANZAC Day to accommodate patrons attending the Brisbane City Dawn Service and ANZAC Day parade.
"For those wanting to dive into the history of the Gallipoli campaign, there is a free talk at Anzac Square Memorial Galleries on Sunday 23 April from 10:30am and ANZAC Day from 1:30pm reflecting on the remarkable stories of bravery and sacrifice.
"I encourage all residents to find their own way to commemorate and remember those who gave their lives in service to their country this year."
For more information about local ANZAC Day memorial services, visit www.brisbane.qld.gov.au and search 'ANZAC day' or visit www.rslqld.org.
Brisbane Greeters ANZAC tour for families
Sat 22 April and Tues 25 April
12:30pm to 1:30pm
One of the best ways to get to know Brisbane is through the eyes of a skilled and knowledgeable local. Our friendly Greeters are proud and passionate volunteers who are keen to share their stories about our vibrant city.
*This is a free event, but bookings are recommended via the council website
Central Ward ANZAC Day Services
Monday, 24 April 2023
Brisbane CBD
6.00pm Nurses Candlelight Vigil ANZAC Square Brisbane City
Tuesday, 25 April 2023
Brisbane CBD
4.28am Dawn Service, ANZAC Square Ann Street
10.00am ANZAC Parade, King George Square
Teneriffe
5.30am Submariners Association Dawn Service, Riverwalk opposite Beeston Street, Teneriffe
Fortitude Valley
8.00am Community ANZAC Commemoration on the lawn with war memorial chapel open for visits, and morning tea served afterwards, Holy Trinity Anglican Church 141 Brookes Street
New Farm
9.00am Sandakan POWs Family and Friends Service, New Farm Park