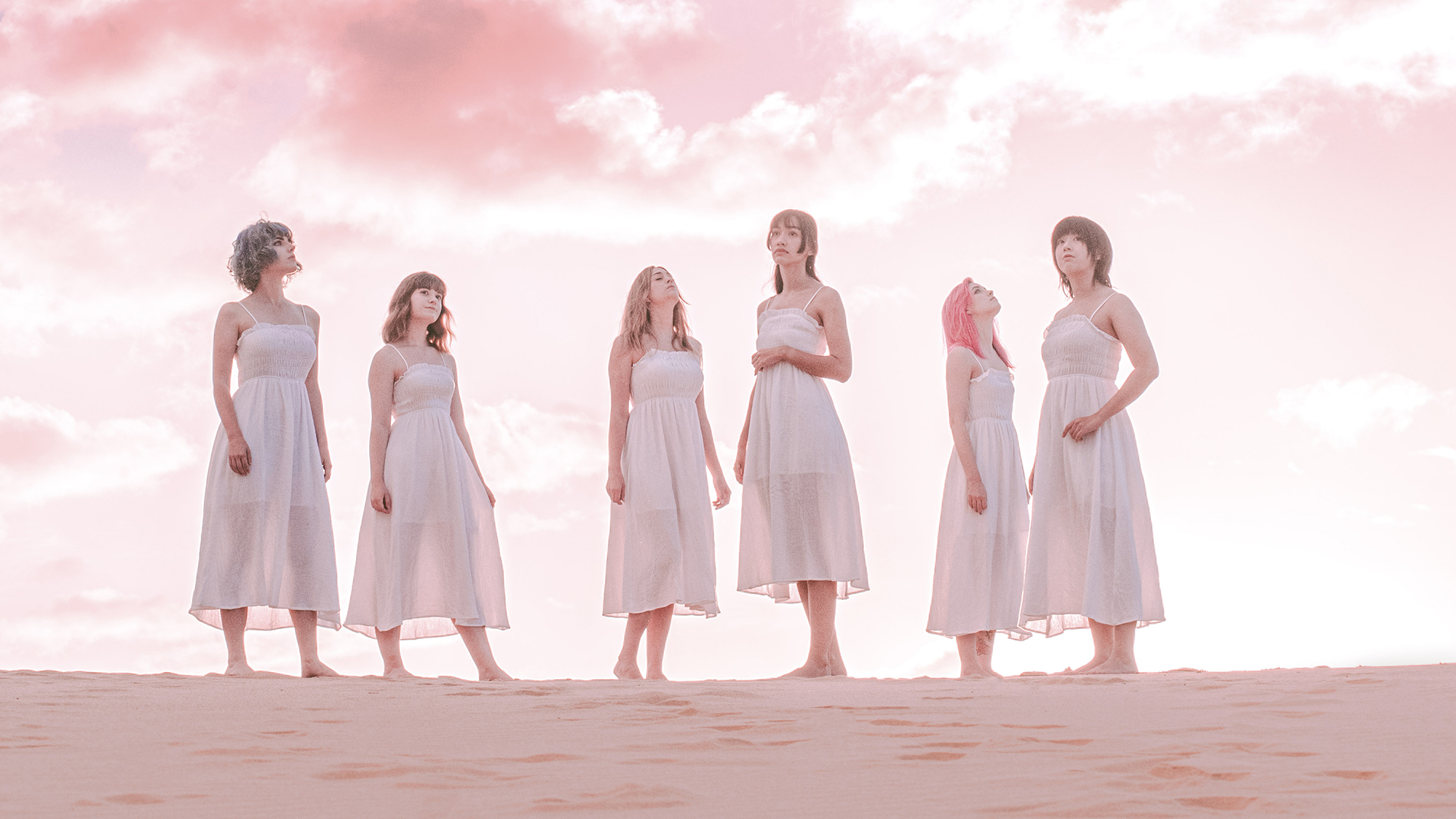 Music fans have the chance to vote for the next generation of local talent with finalist videos of the QUBE Effect now live online.
Lord Mayor Adrian Schrinner said locals can pick which of the 23 professional music videos is worthy of the People's Choice Award.
"Brisbane is renowned for having a vibrant music scene and programs like The QUBE Effect are helping to ensure this continues," Cr Schrinner said.
"Across the nine-month program, huge talent including Bernard Fanning, Ian Haug and John Collins from Powderfinger, multi–Golden Guitar Award winner Troy Cassar-Daley and former The QUBE Effect alum, Hope D, have helped guide our budding musicians, teaching them the skills they need to thrive in the industry."
Singer-songwriter, Powderfinger frontman and The QUBE Effect mentor, Bernard Fanning, said the Council program has been helping foster the development of emerging Queensland musicians and songwriters for years.
"The music industry is traditionally one that is difficult for young players to navigate," he said.
"Artists such as Hope D, Sycco and Beddy Rays have been beneficiaries of The QUBE Effect and the connection with industry experts has provided them with invaluable mentoring and development ideas.
"For people already established in the industry it provides an avenue to provide tips on the development of the artists videos, live performance and songwriting.
"By supporting our budding artists through the development costs associated with creating their videos, we're also doing our part to help these artists get ahead."
Triple J Unearthed Artist of the Year nominee for 2021 and The QUBE Effect alum, Hope D, said she was very grateful for the opportunity the program gave her to showcase her art from an early stage.
"The QUBE Effect for me was such a fun, special and beneficial experience that I still treasure deeply," she said.
"I got to meet incredible industry people who later kickstarted so many opportunities for me and helped me achieve my goals as a musician.
"The mentoring gave me so much insight and helped me grow, and I also got to meet so many people that inspire me and who I look up to."
The QUBE Effect People's Choice Award voting opens Wednesday 29 March and closes Friday 28 April. Winners of The QUBE Effect 2023 will be announced at an awards ceremony on Tuesday 23 May.
Music fans can catch The QUBE Effect 2023 finalists performing live at The Triffid on Sunday 16 April in a free, all-ages event for Brisbane Youth Week.
To vote for your favourite music video and find out more visit https://www.brisbane.qld.gov.au/community-and-safety/community-support/young-people/the-qube-effect
Artist/Band
Description
The Dandy's
They may be fresh on the scene, but The Dandy's are already making waves with killer live sets and a sound that instantly manages to feel both familiar and brand new.

The Dandy's have wasted no time in clocking up gigs, playing at Teneriffe Festival, selling out multiple headline shows and playing alongside industry heavyweights Peach Fur and The Dregg's, as well as supporting Bakers Eddy on their tour earlier this year. Not. Mucking. Around. With a sound swimming in guitar driven hooks and unapologetic lyricism, The Dandys create anthemic tracks audiences can't get enough of.

Big Dinner
Big Dinner is an Indie Rock four-piece incorporating elements of Alternative Rock and Jazz to create a unique blend of genre. They are influenced by all types of music, from traditional jazz, 2000's electronica, contemporary punk to indie folk.

The band made their mark in 2019 with the release of their first single, Smoke Out; the song received 10k streams within the first month of its release propelling them into the local music scene. They have since released eight singles and a debut EP This Time Next Year (2021).

Lucy Korts
Brisbane indie-pop songstress Lucy Korts is known for her intense vulnerability, enchanting vocals, and empowering aura. Korts is an upcoming pop artist based in Brisbane, Queensland.

With a fearless approach to songwriting paired with powerful, emotionally ripe deliveries, Lucy is fast becoming known for her distinctive musical works and stirring performance style.

ZZADE
ZZADE is a 19-year-old Industrial Pop artist from Meanjin, Brisbane, although some may know her as the former lead singer and bassist of alternative punk band The Blockades. Combining her 'metal head' roots and signature aggressive bass playing, with her new found love for industrial pop acts such as St. Vincent and Poppy, ZZADE is ready to introduce her hard hitting sound to a wider audience.

With energetic live shows and a live band, ZZADE?s latest show is not to be missed.

Aspy Jones
Aspy Jones is a prolific songwriter who writes tunes about his unique perspective on life, good mental health, and the difficulties he's faced living with autism and anxiety.

His raw and authentic songs are an eclectic mix of pop/rock and indie-folk. Aspy Jones has supported The Fabulous Caprettos (Daryl Braithwaite, Russell Morris, Rai Thistlethwaite, and Jack Jones) and entertained crowds at Caloundra Music Festival, Gympie Music Muster, Mitchell Creek Rock and Blues Fest, Undercover Artist Festival, Queensland Music Festival, supported The X Factor's, Dean Ray and Taylor Henderson and was showcased at the Sunshine Coast Annual Music Conference, Turn Up.

Lounge
Lounge are the Brisbane/Meanjin based Alt-rock band trading in super smart, ultra-direct, no-nonsense power pop.

Lounge songs eagerly reference guitar Idols from the 90s and 00s but they are joyously infused with a desire to explore uncharted territory and keep things sounding fresh AF.

Lounge songs serve up big guitars, driving drums, and artful vocals generously sprinkled with surprising bursts of bitter/sweet pop sugar.

Belac James
I am a solo RNB and Hip-hop artist. singer songwriter. My name is Caleb James Southwood, and I am both of Aboriginal and Torres Strait Islander descent and music is the life source of my cultural and spirit.

Since I can remember I have always had an appreciation and love for music and production.

Cheap Date
Cheap Date are an energetic group of talented larrikins navigating their way through their own youth and the emotional chaos that comes with it. With an image that screams 80's nostalgia, the band are so much more than another whack on the overbeaten drum of sex drugs and rock and roll.

A strong theme of gender equality and queer inclusiveness can be heard through leading lady Lara Dee's eloquent song writing. Lara openly identifies as a member of the LGBTQ+ community and strives to establish a safe space for all listeners and support anyone experiencing a similar journey to her own.

Fleur Fatale
Beginning her music career in Brisbane is a fresh indie rock artist ready to take the Australian music scene by storm. Previously known under the artist's name 'Oh Bailey' lead singer, Jessica Elliott has achieved many milestones including QUBE EFFECT 2021 finalist. Reflective of her love for romantic comedies and 90s tv shows, Fleur Fatale delivers songs with themes of growing up, romance, heartache, and shitty friends. Inspired by fellow female artists; Beabadoobee, Eliza and The Delusionals and Hatchie. The four-piece indie rock/dream pop band have their eyes set on bringing nostalgic, authentic tunes to Brisbane's local venues.
A-Muse Project
A-MUSE is a Brisbane-based performance group that aims to spread the exciting world of Japanese pop music and culture across Australia.

They perform their own live shows every month and have just recently released their first EP "Opalescent" in both Japanese and English! With an energy that can appeal to both old and young, please enjoy A-MUSE's colourful performance!

Carmody Road
Carmody Road is a female-fronted young, local band from Meanjin / Brisbane who have performed at the Valley Fiesta, Lefty's Music Hall and various Brissy local bars.

We typically write indie-rock music and have strong jazz and pop undertones. With vibrant guitar tones, a smooth sax and powerful vocals, Carmody Road is guaranteed to be the soundtrack to your late-night boogie.

It's Acrylic
It's Acrylic have been making waves in the local scene, from supporting Caligula's Horse, to triple J play with 'Over'. They focus on heart wrenching toplines, over a bed of dynamic alternative Rock. Exploring struggles with mental health, loss and naive optimism.

The self-produced and mixed band take meticulous care crafting their art yet bask in chaos and catharsis on stage. Their debut EP 'Minutia Sick Darling' is the culmination of an era for the band, encapsulating their conception through the pandemic and a dark yet optimistic look inwards. For fans of Radiohead, Nothing But Thieves and Phoebe Bridgers.

Jorja B
I am a 20-year-old independent singer/songwriter determined to expand my presence in the Brisbane music scene. I'm most used to independent acoustic or recorded sets but hope to get a band together soon.

I am a Spotify artist and cover music on YouTube. I most commonly make pop / alternative pop / indie pop music.

Sleeping
Sleeping is a Meanjin/Brisbane based indie rock/pop project started by Marcus Warren and Erik Berg. What began as a bedroom recording project has since grown into a six-piece band featuring the powerhouse vocals of Lucy Francesca Dron.

"Fruit Soup" is the first single off their upcoming EP that will explore the bands new direction while keeping spirit of their lo fi beginnings. Sleeping's dance inducing grooves and soothing demeanour is guaranteed to captivate audiences and leave them wanting more.

ALLORA
ALLORA is a Meanijin (Brisbane) based Indie-Rock band that touches on influences of R&B and Australian rock that builds to create a unique sound and an energy that no-one can seem to get enough of.

Forming mid-2019, ALLORA always bring an excited energy to their sold-out shows and with their sophomore single 'Talk2U2Nite', ALLORA gives voice to the excitement and uncertainty of growing up. ALLORA explores the narrative of getting to know someone, growing apart the desire for something a little spontaneous.

Ney Ney
90's R&B singer just trying to give back that Bobby brown feel and making sure my 90's babies thinking back in time and obviously making these songs for everyone to get up and dance and to vibe out to.

I usually use backing tracks for my performance and I guess my goal is to perform my song with a band that would be one of my goals and to succeed that during my lifetime of singing.

Mercy Valley
Gritty, ethereal songs designed to usher in big, bold healing. Mercy Valley's first EP (releasing early 2023 but ready to listen now) consists of 6 tracks.

They explore the kind of trauma that causes somebody to leave their body, then the steps involved in beginning to excavate that hurt on the journey towards homecoming.

Sophia Scott
Sophia Scott is a storyteller first and foremost. Drawing influence from rock, pop, folk, and country threads, Sophia's sound is hard to confine to one genre.

Having just followed up her catchy debut release with her vulnerable double singles, 'Pity Party' and 'Birthday', the Brisbane based singer-songwriter is showcasing the versatility of her writing in both her growing discography and live set.

The 20-year-old writes all her own songs and performs and records them alongside her stellar three-piece band.

Red Le Clerc
Red Le Clerc, as featured on 4ZZZ Hot 100 for 2020, is a Brisbane musician mixing her background in choir and ensemble singing with a strong folk influence to create a series of indie folk and pop tunes alongside her wonderful band.

She uses her song writing to express struggles of the human experience and hopes to make them into something beautiful.

Jess Holbrok
Jess is a 21-year-old singer songwriter. She has been singing ever since she could talk and playing guitar since she was 9. Jess has played in restaurants and venues across QLD and NSW.

She has been playing live for 10 years and in that time has released an EP and 2 singles.

Amy Elise
As a vocalist, songwriter, and performer, Amy Elise has been following her passion since long before her first release. Using an eclectic mix of teenage angst, in-depth storytelling, and powerhouse female vocals, Amy creates pop-rock tunes with fresh and enticing sounds. Demonstrating her powerful vocals and musicianship beyond her years, she has been kicking goals on the Gold Coast and beyond with live performances, Queensland Music Award nominations, and radio play around Australia and beyond.
A
Indigo Hue
Indigo Hue is a queer female indie artist who sings groovy sad songs about her life and such discoveries. The 'Indigo Hue' sound blends between fun and driving indie rock to gentle and intimate jazz/folk, Indigo Hue is mainly a solo project with a band accompaniment, however, she is always found behind her guitar.

First starting out in the snowy valley regions in New South Wales in 2020 and then blasting off into the Melbourne music scene in 2021, the singer-songwriter now resides in Brisbane, not too far from her hometown, The Sunshine Coast.

Lighthouse Mouse
We are an Australian 4-piece, drawing inspiration from bands like Hockey Dad, Mako Road, Crumb and Spacey Jane and the Arctic Monkeys. We have been praised for our refreshingly unique execution of our indie pop/rock genre as well as our charismatic and energetic live performances. The band consists of Italian/Australian Connor Raveggi on lead vocals and rhythm guitar, Jack "Robbo" Robertson on lead guitar, Bess Egg on bass and backup vocals and Tom "Teddy"Eddy on drums. We are deeply passionate about our music and are getting ready to drop our newest EP this year!
Bonsai Bay
Psych-rockers Bonsai Bay have been finding their place in the Brisbane music scene since 2020.

Taking inspirations from psychedelic and hard-rock sensibilities, their unique blend of effect heavy tones, energetic performance and punchy riffs have won them the hearts of fans and the 2021 Soundgarden 'Battle of the Bands'. Since their conception, they've rocked across some of the cities iconic local venues, including The Zoo, The Brightside, O'Skulligans and Black Bear Lodge.

In 2022 the Bonsai boys have been hard at work writing, recording, and releasing new tunes to tickle the eardrums.