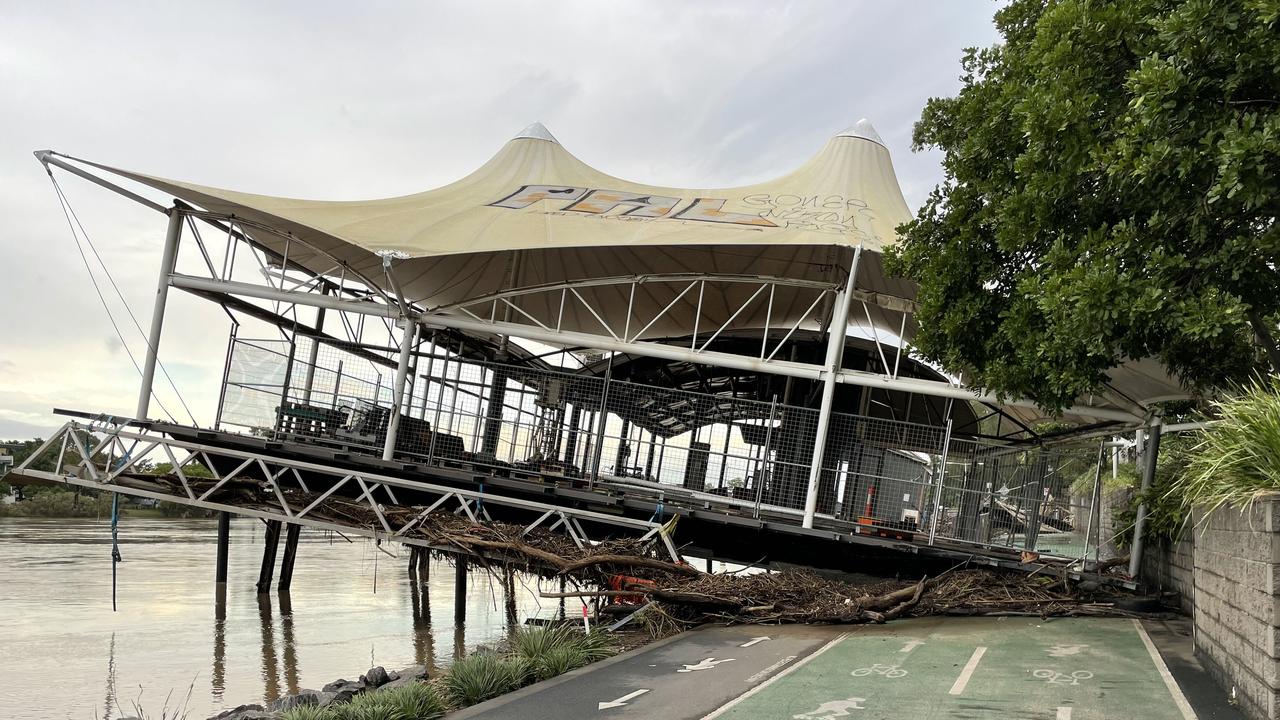 A small section of Coronation Drive will be temporarily closed to vehicle traffic until the State Government removes the derelict former Drift Restaurant from the Bicentennial Bikeway.
Brisbane Public Transport Chair Ryan Murphy said Council had made the decision after the State Government advised that work to remove Drift is unlikely to start for another six weeks.
"This is Brisbane's busiest bikeway with one million trips alone by cyclists last year," Cr Murphy said.
"Since Drift Restaurant has sat marooned on the Bicentennial Bikeway following the flood, we have been advising cyclists to dismount on a narrow section of footpath along Coronation Drive.
"However, while this would have been an adequate solution for a short period of time, it is not sustainable for the six weeks it is going to take for the State Government to start work."
Under the plan, one of the westbound lanes of Coronation Drive between Lang Parade and Graham Street will be closed to vehicle traffic and converted into a temporary two-way bike lane.
The right-hand turn lane from Coronation Drive into Lang Parade will be removed and converted to a through lane to maintain two lanes for vehicles.
Traffic along this section will be slowed to 40 km/h and water-filled safety barriers put in place to separate vehicle and cycling traffic.
Council will undertake pavement works and line marking over the weekend with the temporary solution to be operating from Monday morning.
"We acknowledge Coronation Drive is a very busy road and that this is going to inconvenience westbound motorists," Cr Murphy said.
"Unfortunately this situation is going to take longer than first envisaged and safety must be our priority.
"As Brisbane residents know only too well, this unfortunate situation should have been resolved years ago after the Drift Restaurant was smashed during the 2011 flood."