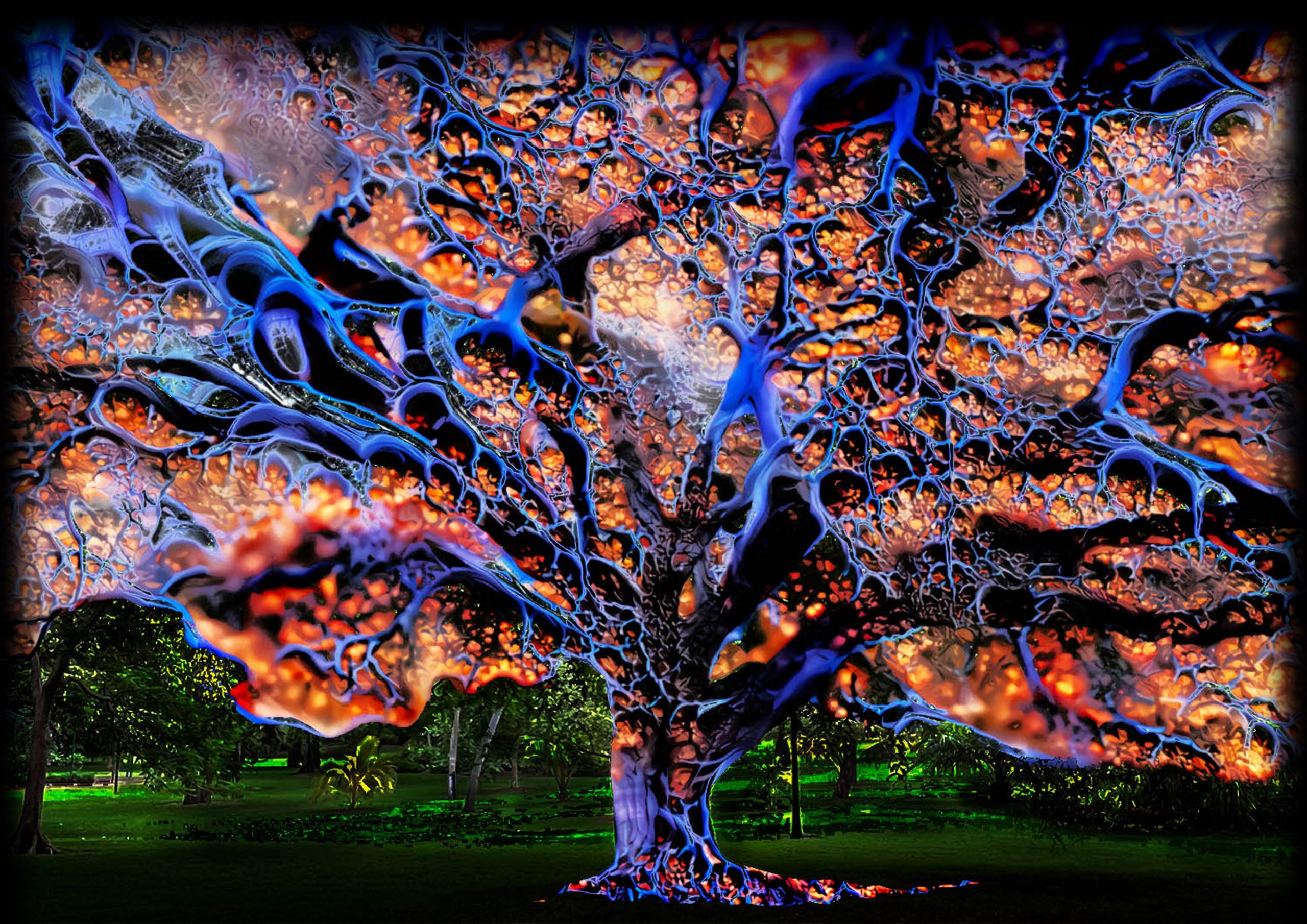 As the sun goes down, Brisbane's City Botanic Gardens will once again become illuminated with the return of Botanica: Contemporary Art Outside in May.
For ten evenings from 12-21 May Brisbane's City Botanic Gardens will serve as a backdrop to a rich program of art installations and artist performances.
Residents can plan their perfect evening with a diverse selection of large-scale works ranging from sculpture and projections to augmented reality and interactive creations.
Lord Mayor Adrian Schrinner said Botanica continues to shine as one of the city's leading outdoor events.
"There is so much to see and do in Brisbane and I'm excited that Botanica will be returning to our city's events calendar this year," Cr Schrinner said.
"Celebrating its fifth year, Botanica continues to enrich the cultural offering of events and festivals that take place year-round in Brisbane with its unique fusion of art and nature.
"It's great to bring this contemporary exhibition to the beautiful surrounds of our City Botanic Gardens, providing a delightful evening out that's suitable for the whole family to enjoy.
"Residents can look forward to Afterdark Art walks, Night Explorer children's tours and discovery trails, as well as performances each evening. You'll be able to contribute to the interactive artworks and enjoy food trucks and an outdoor bar every evening from 5-10pm."
Botanica Curator, Lucy Quinn, said the event presents an exciting creative challenge for exhibiting artists as they are tasked with breaking out of the walls of a museum or gallery and bring their art directly to the public.
"With a focus on sustainability, artists have responded to the 2023 theme 'Tread Softly' which considers a millennium of human influence. Through reflecting on our natural environments, artists envisage and shape ideas for our future direction," Ms Quinn said.
"Year on year, Botanica has attracted a diverse and exciting pool of creatives and this year has been no exception, Ms Quinn said.
"In addition to the talented local and national artists, including Phoebe Paradise, Theatre of Thunder and Keemon Williams, this year's exhibition also features the first international artist, Noa Haim.
"Now with the addition of our first ever visiting international artists, we are confident that Botanica will continue to cement itself as a mainstay of the Australian Contemporary Arts community."
Botanica 2023 is presented by Brisbane City Council and produced by Museum of Brisbane.
For more information, visit brisbane.qld.gov.au or call Council on 3403 8888.