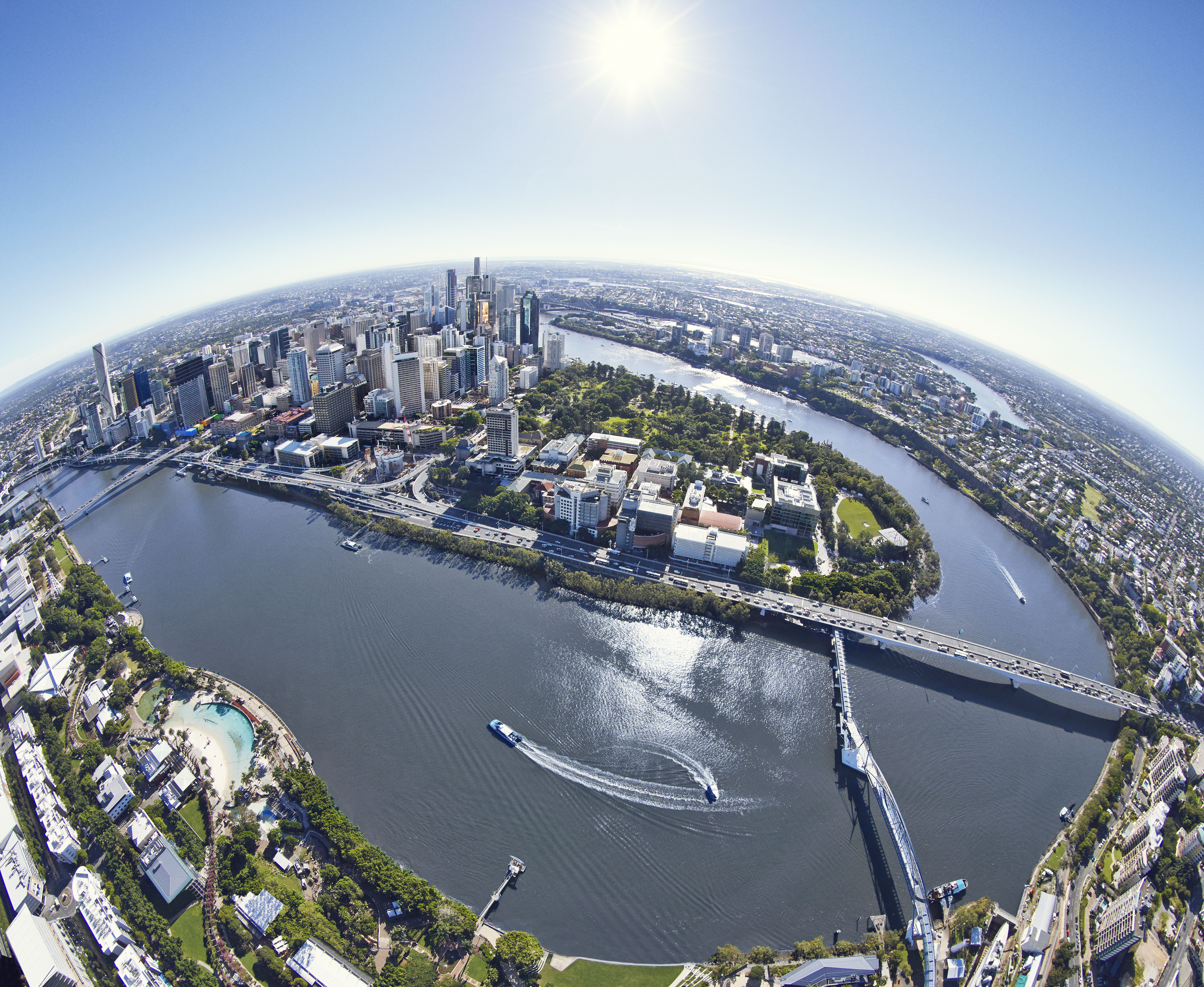 Last week we announced that the Lord Mayor's 2017/18 Budget has invested in new infrastructure and leisure and lifestyle projects, to keep Central Ward heading in the right direction.
"Together with the Lord Mayor, I'm continuing to tackle traffic congestion on local roads and build smoother streets, with a number of new projects funded for the coming year that are part of Council's $1 billion investment," Cr Howard said.
Investing in our road networks now will allow residents to get home quicker and safer, and instead spend more time enjoying Brisbane's great lifestyle.
"These local projects are in addition to a number of major road projects with city-wide congestion-busting benefits, including the four-laning of the Inner City Bypass, upgrade of Kingsford Smith Drive, widening of the Wynnum Road corridor in East Brisbane and upgrade of Telegraph Road in Bracken Ridge."
"Council is also continuing to build smoother suburban streets, with a record-high 650 streets across the city and suburbs to be resurfaced in the coming year.
"This $90 million investment into our road network includes resurfacing for:
Adelaide Street – $527 000
Ann Street – $86 000
Balfour Street – $83 000
Berwick Street – $60 000
Best Street – $61 000
Bird Street – $14 000
Byers Street – $86 000
Dunlop Street – $75 000
Edward Street – $147 000
Ethel Street – $54 000
Flynn Street – $31 000
Forth Street – $54 000
Gotha Street – $207 000
Gould Place – $24 000
James Street – $241 000
Lechmere Street – $80 000
Lilley Street – $51 000
Patterson Street – $28 000
Primrose Street – $15 000
Quarry Street – $180 000
Scott Road – $228 000
Small Street – $77 000
Upper Roma Street – $312 000
Victoria Street – $110 000
Weightman Street – $67 000
Wickham Street – $471 000
We are also continuing to expand Brisbane's bikeway network, providing new off-road routes along to improve safety for cyclists and this year Council will invest $28 million into bikeway infrastructure, including new local bikeway safety infrastructure at Alice and Edward Street in the City – $430 000 and Bowen Park O'Connell Terrace $35 000
These local bikeway projects will provide additional safety for the ever-growing number of commuter and recreational cyclists.
Lifestyle and leisure activities will also be boosted in Central Ward, with a range of new and improved parks facilities as part of the Lord Mayor's 2017/18 Budget.
Victoria Park park in Spring Hill will benefit from new dog agility equipment in the dog off leash area – $33 000
We'll restore the American War Memorial in Newstead Park – $114 000
Jeays Street Park will receive new outdoor gym equipment – $30 000
The Children's play area will be upgraded in Perry Park Bowen Hills – $58 000
We're also enhancing our river tourism and lifestyle in this 2017/18 Budget, with a $43 million investment over four years, to see the inner-city reaches of the Brisbane River awash with tourist, private and commercial vessels.
The Lord Mayor has revealed that his 2017/18 Budget will include $18 million over four years, for five on-water docking facilities in the city river reach, as well as five river lifestyle hubs in the suburban reaches of the river.
A lack of marinas and mooring facilities had been preventing water taxis, tourist boats, and recreational boaters from docking at key riverfront entertainment and lifestyle precincts, stifling river-based tourism in the River City.
To add to this, visitors and residents alike will be able to take advantage of hop-on, hop-off river tours, and on-demand private water taxi services, which are currently unviable in Brisbane due to a lack of short-term mooring locations, particularly in the city.
The new public moorings would be located at the Edward Street end of the City Botanic Gardens, New Farm Park, West End and at two locations at South Bank.
These five new docking facilities will only be the beginning of our inner-city river access network. If successful, the network has the opportunity to expand to Teneriffe, Hawthorne, Kurilpa, Bretts Wharf, UQ, Mowbray Park, Newstead House and the Bulimba Barracks site in the future.
Investing in world-class library services and facilities is also a focus of the Lord Mayor's 2017/18 Budget, with $69 million invested in 2017/18.
Locally, plans for the refurbishment of the New Farm Library have been completed and lodged for development approval and will now be constructed in 2017/18
This $2.5 million upgrade will be the first major upgrade of the New Farm Library in more than 20 years.
It will include a new covered outdoor terrace, a new program room opening onto the outdoor terrace and a new reading room overlooking New Farm Park.
Already this popular local library sees close to 120,000 annual visitors and a total of 122,700 items are borrowed from New Farm, these upgrades will provide even more opportunities for residents to enjoy this great local facility.
In particular this upgrade will provide a larger children's library area, which will be a fantastic upgrade for the many parent who bring their babies, toddlers and children to participate in our free programs.
Council is also intending to upgrade the existing toilet facilities, install new carpet and furniture, upgrade the library's ICT network and improve landscaping around the library.
Our investment in new and upgraded drainage infrastructure continues with a 29 per cent increase in funding in 2017/18, from the previous year and Central Ward will benefit from new and upgraded drainage at:
Annie Street New Farm – $ 1 755 000
Connor Street Fortitude Valley – $ 1 368 000
Wickham Street Fortitude Valley – $ 242 000
Adelaide Street City – $ 268 000
Austin Street Newstead – $263 000
Davidson Terrace Teneriffe – $240 000
Portman Lane Spring Hill – $246 000
Twine Street Spring Hill $129 000
Wyandra Street Newsteaead – $291 000 which will all help mitigate localised flooding and offer improved flood resilience for the area.
Even more information about how we are delivering this 2017/18 Budget for you can be found HERE