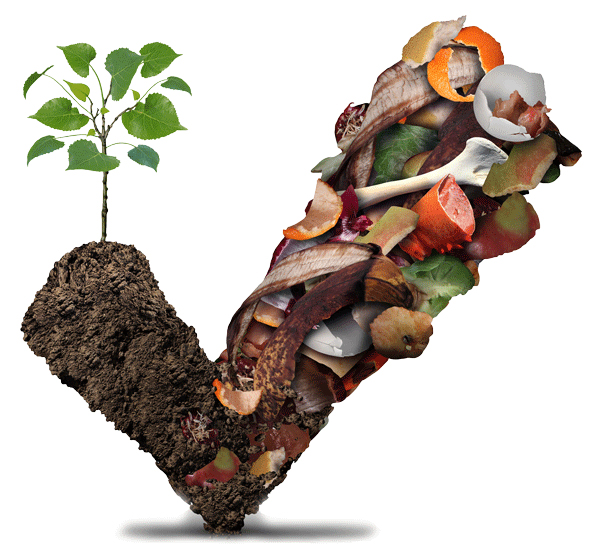 We recognise that while climate change is a global issue that requires a global response, local governments have an important role to play.
Councils must take action to reduce their operational impact and help residents and businesses to do the same.
Brisbane City Council has been a leader in sustainability practices for more than 20 years and continues to invest significantly in measures which aim to both mitigate and adapt to the potential impacts of a changing climate, including the following:
The purchase of 100% renewable energy between July 2010 and June 2016, in addition to offsetting emissions from all fuel used by Council.
Council achieved carbon neutrality in February 2017 and was formally certified under the National Carbon Offset Standard Carbon Neutral Program in January 2018. This means Council's greenhouse emissions are net zero, which is achieved through the delivery of emissions reduction projects and the purchase of renewable energy and carbon offsets. We are proud to operate as Australia's largest certified carbon neutral organisation.
As a member of the Cities Power Partnership (CPP), Council has pledged to increase renewable energy systems on Council facilities, progress energy efficiency projects within Council, encourage sustainable transport and implement educational and behaviour change programs internally and in the community. The delivery of a significant program of lighting upgrades since 2014, including light emitting diode (LED) upgrades at the Story Bridge, Southbank and Roma Street Parklands, Council's two public parking stations, and a number of our depots and workshops. Brisbane City Council was one of the first councils in Australia to deliver a major streetlighting retrofit program, installing over 25,000 lights across Brisbane and is currently undertaking LED upgrades of our bikeways and parks.
In the last four years, Council has installed solar power systems on the Brisbane Powerhouse, a number of bus depots, resource recovery centres and libraries. I am proud that Council has now installed over 1,500 kilowatts (kW) of solar systems on facilities across the city.
Council continues to invest significantly in promoting emissions-free active travel in Brisbane. This includes the development of cycle paths across the city and Council's CityCycle service, which is also operated by a carbon neutral company.
Council will introduce a new fleet of 60 high-capacity electric Metro vehicles. Rather than hundreds of buses travelling into the city, they will link with high-capacity and high-frequency Metro services running along dedicated busways. That means a greater public transport network with more available buses for the suburbs and less bus congestion in the city.
Council's sustainability agency CitySmart delivers a range of programs to help residents and business reduce energy use, emissions and waste and to promote more efficient use of resources.
The Lord Mayor's Sustainability grants program assists in funding energy efficiency and solar system installations at non-profit community facilities across Brisbane.
Council continues to purchase and restore ecologically significant land to reach a target of 40% natural habitat cover and wildlife corridors across the Brisbane local government area. Council has been accelerating the purchase of significant habitat through the Bushland Acquisition Program and has recently achieved the goal of protecting 750 hectares of land between 2016 and 2020. Council has secured 752 hectares since 2016.
Council is also working to achieve 50% shade cover for footpaths and bikeways in residential areas by 2031. To assist in achieving this target, Council's Neighbourhood Shadeways program focuses on planting new trees in centres, growth nodes along selected public transport corridors and residential areas identified with less than 30% tree cover by suburb.
Council developed flood modelling (sea level rise, river and estuarine flooding and overland flow) for the entire local government area and currently funds the Flood Resilient Homes program in partnership with CitySmart. This program helps residents prepare for, live through and recover from the impacts of flooding with the least amount of disruption. Council also offers financial assistance for eligible homes.
Council is preparing a Coastal Hazard Adaptation Strategy to assess the risk of projected sea level rise over the medium to long term and to propose adaption measures to mitigate impacts. Council is currently working with residents, businesses and stakeholders to understand their own experiences and impacts, so we can prepare for projected changes in climate and ensure these communities are resilient and adaptable.
This list is by no means exhaustive, but highlights Council's continued significant action to both mitigate, and adapt to a changing climate, with a focus on the needs of our communities. Council has a dedicated Energy and Carbon team and Environmental Planning and Flood Resilience team that are committed to exploring further ways Council can reduce its environmental impact and increase Brisbane's climate resilience.
Council's sustainability strategy is contained in Brisbane. Clean, Green, Sustainable 2017-2031, which is available on Council's website. It outlines the aspirations for our city's future and outlines actions that will ensure we create a clean and green city into the future. A number of key sustainability targets that Council is working to achieve by 2031 are detailed in this document.
Examples of these targets include reducing the average household's carbon emissions to six tonnes of carbon dioxide equivalent per year, increasing bus patronage by 265% from 2001-02 levels, ensuring at least 72% of residents are flood-wise and actively preparing for flooding and achieving 40% natural habitat cover across Brisbane. With Council's substantial investment in behaviour change programs, public and active travel, and bushland preservation, I'm confident these targets will be met.
Council is taking significant action to ensure Brisbane is a climate-resilient city and emphasises Council's commitment to delivering a clean, green and sustainable future for everyone's benefit.
If you would like learn more about Council's climate initiatives, I encourage you to visit www.brisbane.qld.gov.au and search for Council's dedicated 'Climate Action' webpage.