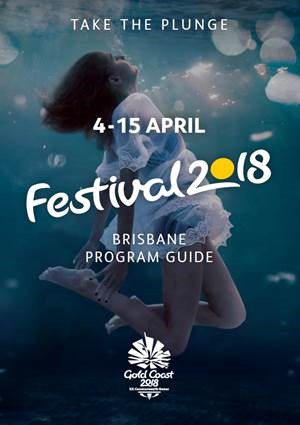 Be part of the Gold Coast 2018 Commonwealth Games and join in a once-in-a-generation event at Festival 2018 in Brisbane.
Festival 2018 is a free arts and cultural program celebrating and showcasing Brisbane and its stories through performance, visual arts and music from 4-15 April 2018.
Festival 2018 extends from South Bank across to the CBD, the City Botanic Gardens, Roma Street Parkland and the laneways in between.
The Festival Hub, presented by Star Gold Coast at South Bank's Cultural Forecourt, will feature headline acts including Regurgitator, Archie Roach, The Preatures, Urthboy and Bob Evans.
Festival 2018 is presented by Star Gold Coast, produced by Brisbane City Council and supported by the Queensland Government adn every event can be found at this link – https://www.brisbane.qld.gov.au/whats-brisbane/gc2018/festival-2018-events
I also have Festival 2018 brochures to send to residents – just let me know if you would like a copy.