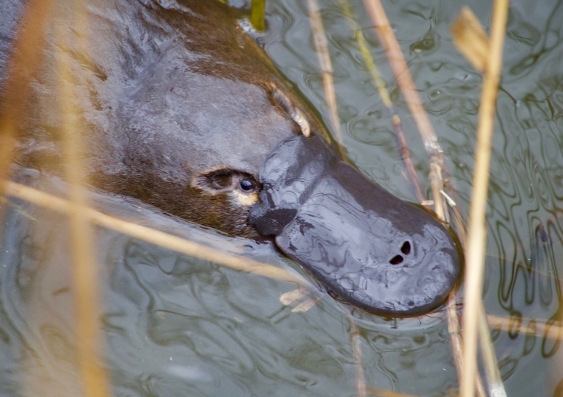 Platypus habitat research support continues as Lord Mayor Adrian Schrinner said Moggill Creek has emerged as Brisbane's top hotspot for the elusive and unique Australian species.
Brisbane waterways containing platypus populations have been identified through critical research supported by the Schrinner Council.
Cr Schrinner said Albany Creek, Bullockhead Creek, Sandy Creek in Oxley and the South Pine river catchments, Kholo Creek, Pullen Pullen Creek and Shelley Creek were also home to platypus populations.
"Our Council has proudly supported this research project since 2019 because it is helping us understand which of our local creeks are home to platypus populations," he said.
"Knowing where these iconic Australian creatures are also helps us monitor how changes in our waterways and environment, including severe weather, drought and bank erosion, impacts their survival.
"Ensuring our waterways remain healthy also means we are helping our local platypus populations survive and thrive."
Cr Schrinner said the research will continue to monitor whether the devastating February flood had impacted Brisbane's platypus population.
"Flooding can cause burrows to be inundated and habitat to erode, impacting our platypus population," he said.
Council works alongside Wildlife Queensland to locate platypuses by using water sampling to detect their unique DNA.
The research is part of Council's Local Waterway Health Assessment and Evaluation program that monitors the conditions of waterways.
Habitat Brisbane and a range of creek catchment groups perform vital roles helping maintain the health of Brisbane's waterways.
Residents can help by:
Using only open-topped fish traps
Washing their cars on grass
Keeping dogs out of waterways
Ensuring all rubbish is disposed correctly
Cutting small circle-shaped rubbish before disposal
Avoiding fertilisers and garden chemicals, where possible.
Project Officer for Wildlife Queensland's PlatypusWatch Network Tamielle Brunt, is working alongside Council to prioritise research into these important monotremes.
"Platypus is a data deficient species because they're so elusive so we need to do everything we can to understand what's happening with population numbers and their habitat," she said.
"As we start to get a better picture of numbers and distribution, we can flag recommendations for those areas where there is a higher density, which might include identifying threats, improving water quality, linking waterways and continuing to monitor the population.
"More broadly, this project has now grown to see our team sampling at more than 200 sites across 70 waterways in five local government areas and working closely with not only local councils and researchers, but local communities as well."
To find out more about our practical environmentalism just visit https://vickihoward.com/carbonneutral and https://www.brisbane.qld.gov.au/clean-and-green/natural-environment-and-water