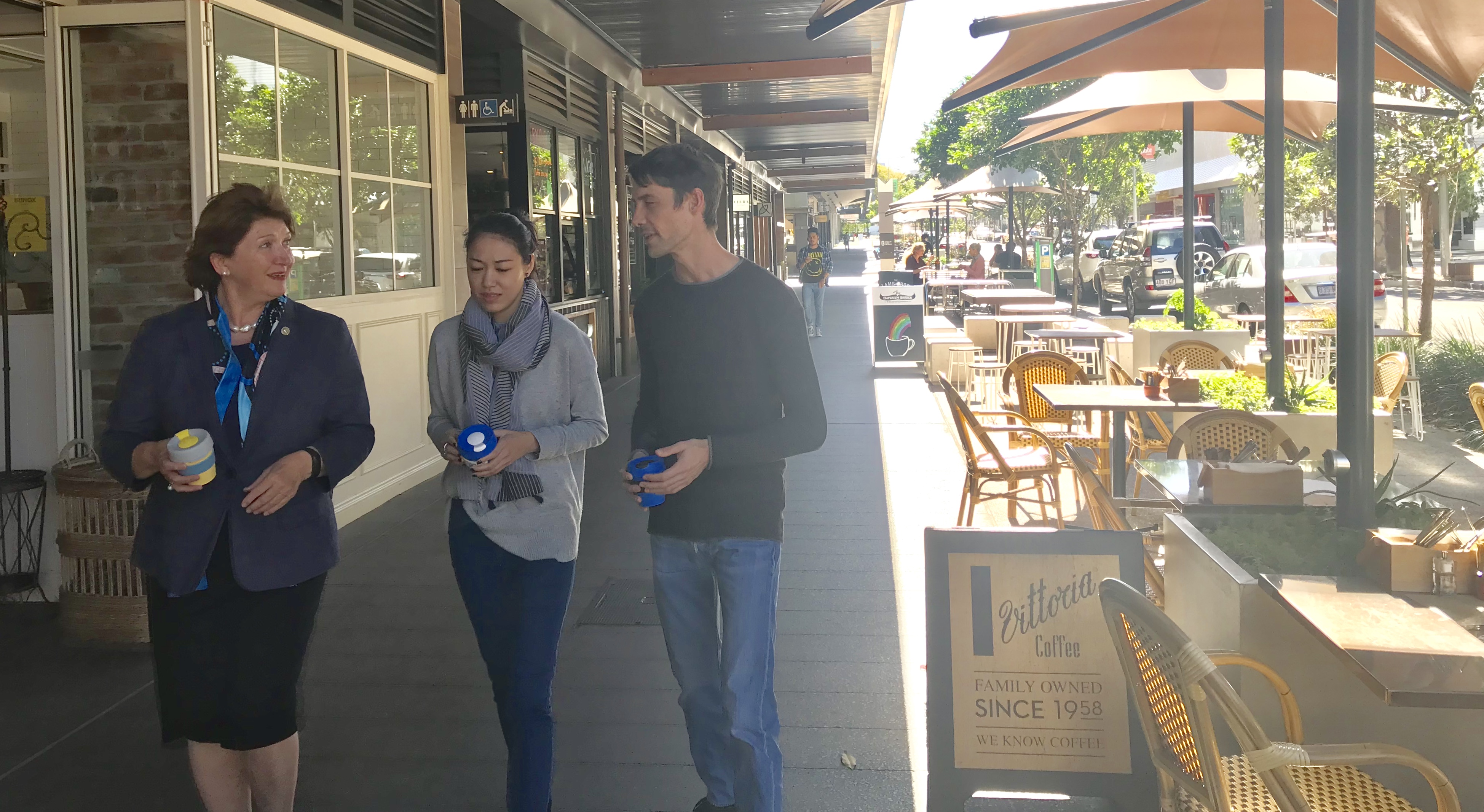 Thousands of new homes will be created under Council's new Brisbane's Sustainable Growth Strategy, released today by Lord Mayor Adrian Schrinner – we are Delivering Homes Preserving Greenspace.
Cr Schrinner said the strategy struck the right balance between ensuring Brisbane can meet housing demand while preserving character and greenspace.
"Brisbane is Australia's fastest growing capital thanks to our enviable lifestyle, clean and green credentials and strong economy," he said.
"Our incredible growth is adding to the current housing supply pressures which are being exacerbated by labour shortages and supply chain disruptions.
"Brisbane has limited greenfield development areas so we need to ensure our plan enables a diverse range of housing opportunities within the existing urban footprint.
"At the same time, we're determined to maintain Brisbane's unique 'tin and timber' character homes and low density suburbs while preserving the precious bushland and greenspace that makes our city so appealing.
"Our strategy achieves this by facilitating the creation of new homes in the inner-city and by stimulating suburban renewal on under-utilised land."
Under Brisbane's Sustainable Growth Strategy, Council will:
Allow CBD-style heights for residential buildings in South Brisbane's Kurilpa precinct, which will facilitate the creation of around 10,000 additional dwellings over time.
Incentivise and fast-track built-to-rent developments by allowing infrastructure charges to be paid over time and through the establishment of a special approval unit.
Review Brisbane's major centres (Carindale, Chermside, Garden City, Indooroopilly, Toombul and Toowong) to unlock more housing supply and create more local jobs.
Create a detailed plan for Suburban Renewal Precincts, allowing a variety of attached housing types (incl townhouses, duplexes and Terrace homes).
Investigate opportunities to resolve land ownership fragmentation that prevents delivery of housing in areas identified for development.
Cr Schrinner said the strategy's actions were in addition to the City Plan and local Neighbourhood Plans which continue to unlock significant housing opportunities across Brisbane.
"Brisbane currently has enough planned dwelling supply to meet the next 15 years of demand but we aren't resting on our laurels," he said.
"Allowing CBD-style heights in the Kurilpa precinct will help meet demand, particularly among younger people who are eager to live in this part of inner Brisbane.
"Our anti-sprawl approach to housing will guide growth towards this popular area that is incredibly well serviced by transport and other public facilities while protecting Brisbane's greenspace and lifestyle.
"This strategy will create a thriving urban precinct around some of the key Brisbane 2032 Olympic and Paralympic Games venues, building on the State Government's plans between Woolloongabba and South Bank."
Cr Schrinner said facilitating more build-to-rent developments through an infrastructure charges payback scheme would unlock existing land supply and create rental stock.
"There are a significant number of sites across Brisbane ready for new multiple dwelling buildings however they are being held back by current market conditions," he said.
"By reducing the upfront costs, we can help facilitate build-to-rent projects that deliver much-needed rental properties to the market."
Brisbane City Planning and Suburban Renewal Chair Adam Allan said the Schrinner Council is reviving Brisbane's suburbs while adding to the city's housing supply.
"Our Suburban Renewal Precincts initiative will look to expand the residential footprint of Brisbane into areas that may have previously had a commercial or light industry use," Cr Allan said.
"Council has already identified 70 hectares across 14 sites that are suitable for transition to mixed-use opportunities.
"At these vibrant mixed-use sites, we will consider a range of housing choices, including townhouses, apartments and other housing solutions.
"This will create more locations for housing while revitalising light industrial and commercial areas, making them more attractive to new residents and existing owners."
For more information and to download the strategy please visit https://www.brisbane.qld.gov.au/planning-and-building/planning-guidelines-and-tools/other-plans-and-projects/brisbanes-sustainable-growth-strategy
For more information about our support for homeless initiatives please visit https://vickihoward.com/reusepinkenba