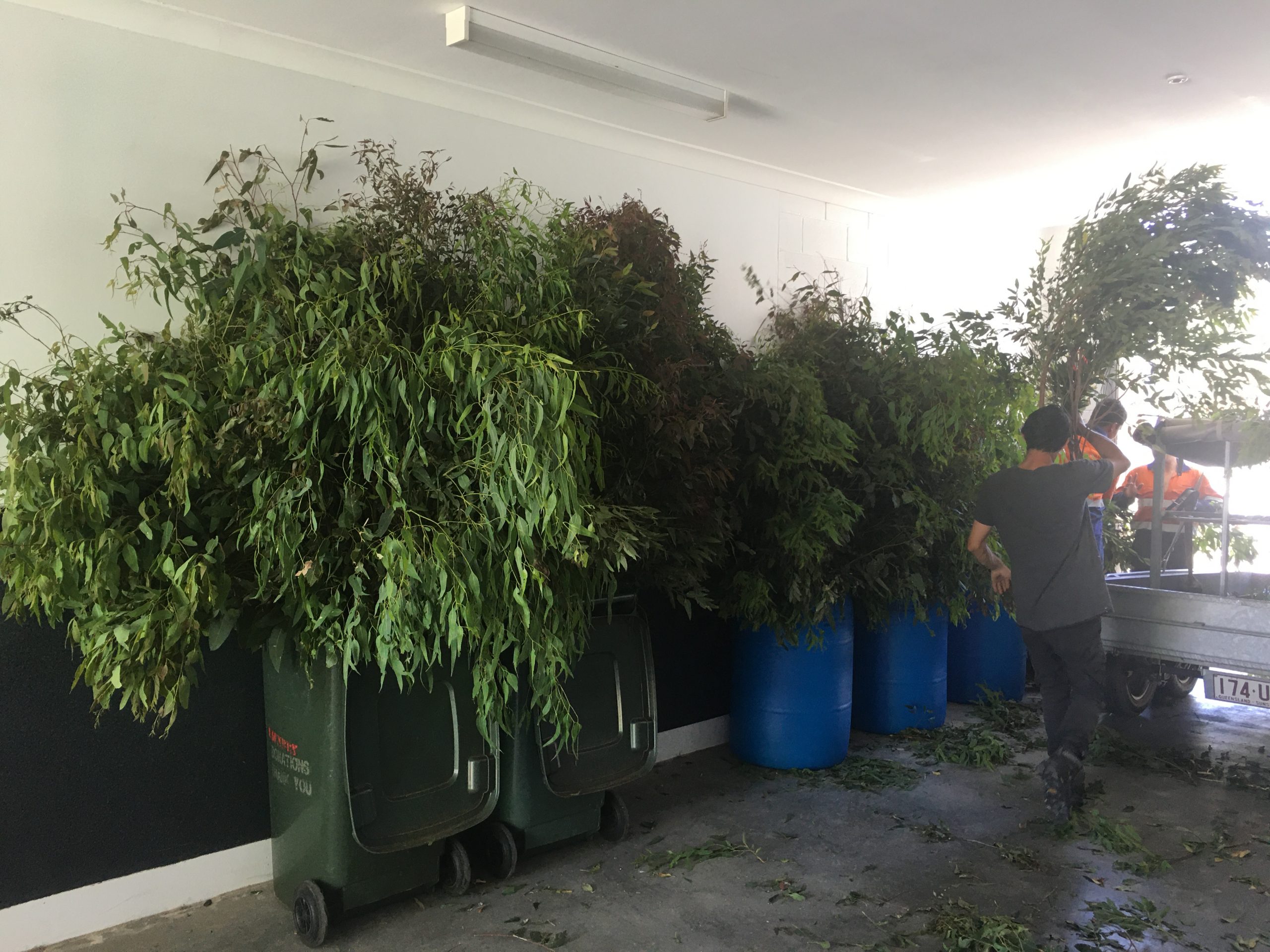 Fodder for thought
The Schrinner Council's special feeding program for Brisbane's koala population is experiencing continued demand.
Lord Mayor Adrian Schrinner said Council's koala fodder plantation in Wacol harvested around 40 stems a week for sick koalas.
"Koalas are such special creatures and we want to ensure they survive and thrive in our parks, backyards and bushland reserves for many generations to come," Cr Schrinner said.
"Harvesting at our koala fodder plantation at Wacol supports the ongoing demand for fresh eucalypt leaves from RSPCA QLD and other wildlife carers throughout this trauma season.
"We've continued harvesting eucalypt stems from around 40 trees per week.
"It is estimated that each harvest supports 60 koalas for two days. In terms of animal feed days, we have supplied 4680 days of feed in the past year."
Cr Schrinner said a recently completed research partnership between Council and the University of the Sunshine Coast was helping combat another significant threat to koalas: disease.
"A lot of the fodder we harvest goes toward koalas sick with chlamydia," he said.
"Researchers explored new links with a koala retrovirus which may make them more susceptible to chlamydia.
"This research also scoped possible priority areas to vaccinate koalas against chlamydia as well as managing koalas to create stronger and more genetically diverse populations."
Cr Schrinner urged motorists to pay attention to Council's flashing Wildlife Awareness Monitors and slow-down in known koala hotspots.
"We have measures such as fauna exclusion fences and special shelves that help koalas move safely between trees," he said. "But drivers also need to take care in particular areas to help look after this treasured native species.
Council is also working to restore bushland to natural habitat in Brisbane's south east through the Belmont Hills to Whites Hill Koala Precinct Project which will be home to one of Brisbane's most dense koala populations when complete.
Residents can report sick, injured and orphaned wildlife to 1300ANIMAL native animal ambulance and report sightings of koalas and other wildlife on the Atlas of Living Australia website.
For more information visit www.brisbane.qld.gov.au or call Council on 07 3403 8888.