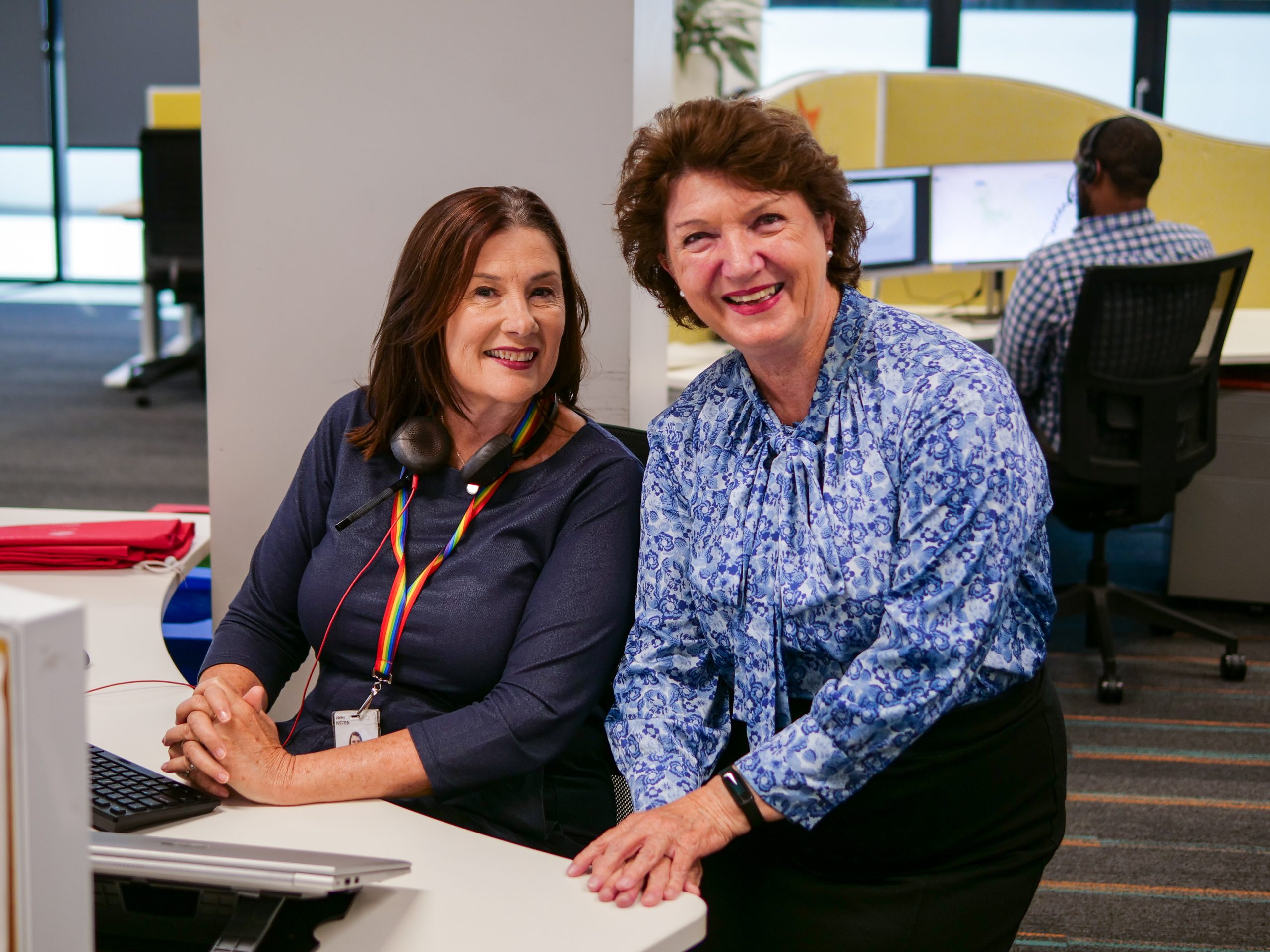 Council's award-winning Contact Centre remains the one-stop-shop for all Brisbane related queries, as it marks the four millionth call over five years.
What started as 40 council team members answering 1,200 calls a day almost 30 years ago has become a workforce 114 strong that averages 92 calls taken every hour.
Chair of Community, Arts and Nighttime Economy Vicki Howard said the Contact Centre, which operates 24 hours seven days a week, provides expert insights to Brisbane residents for thousands of different enquiry types, from the sensible to the slightly unconventional.
"When the Contact Centre opened, one of the first calls was from an elderly lady who was panicking because her souffle wasn't rising in the oven and she needed urgent advice," Cr Howard said.
"After talking to a colleague, the consultant advised the caller that her oven wasn't hot enough and she needed to turn it right up. To this day, it's a mystery if the grateful callers souffle was successful or not, but we assume it was delicious!
"These days Council continue to field unique requests from time to time, but the top concerns include property searched, illegally parked vehicles and animal permits."
The Contact Centre becomes particularly important in times of crisis, with council team members experiencing a 37 per cent increase in enquiries during the first five days of the 2022 flood event.
"Some of the greatest support our team members deliver is during times of enormous challenge, and I am proud of how the Contact Centre supported so many people through the 2022 floods," Cr Howard said.
"The high degree of empathy, support and expert assistance shown by our team members helped many of our residents in their time of need, and even allowed others to make a difference in their own communities."
Cr Schrinner said all Contact Centre team members received extensive training upon joining Council and were some of the city's most knowledgeable residents when it comes to the ins and outs of Brisbane.
"Our team members use specialist information systems that assist them to answer the many thousands of enquiry types that come by phone, email and social media," she said.
"No matter how you choose to contact our highly skilled team, they are available to help and guide callers to get the best out of Brisbane."
For more information visit www.brisbane.qld.gov.au or call Council on (07) 3403 8888.
Top 10 Call Topics for 2022
| | |
| --- | --- |
| Topic | Volume |
| Property Searches | 52,682 |
| Illegally Parked Vehicles | 48,975 |
| Animal Permits | 42,242 |
| Plumbing Inspections | 31,724 |
| Rates Notice Enquiries | 28,995 |
| Rates Account Changes | 20,001 |
| Missed Bin Collection | 18,663 |
| Lost Property Reunion | 17,806 |
| Tree Maintenance Enquiries | 16,416 |
| City Plan Enquiries | 16,314 |