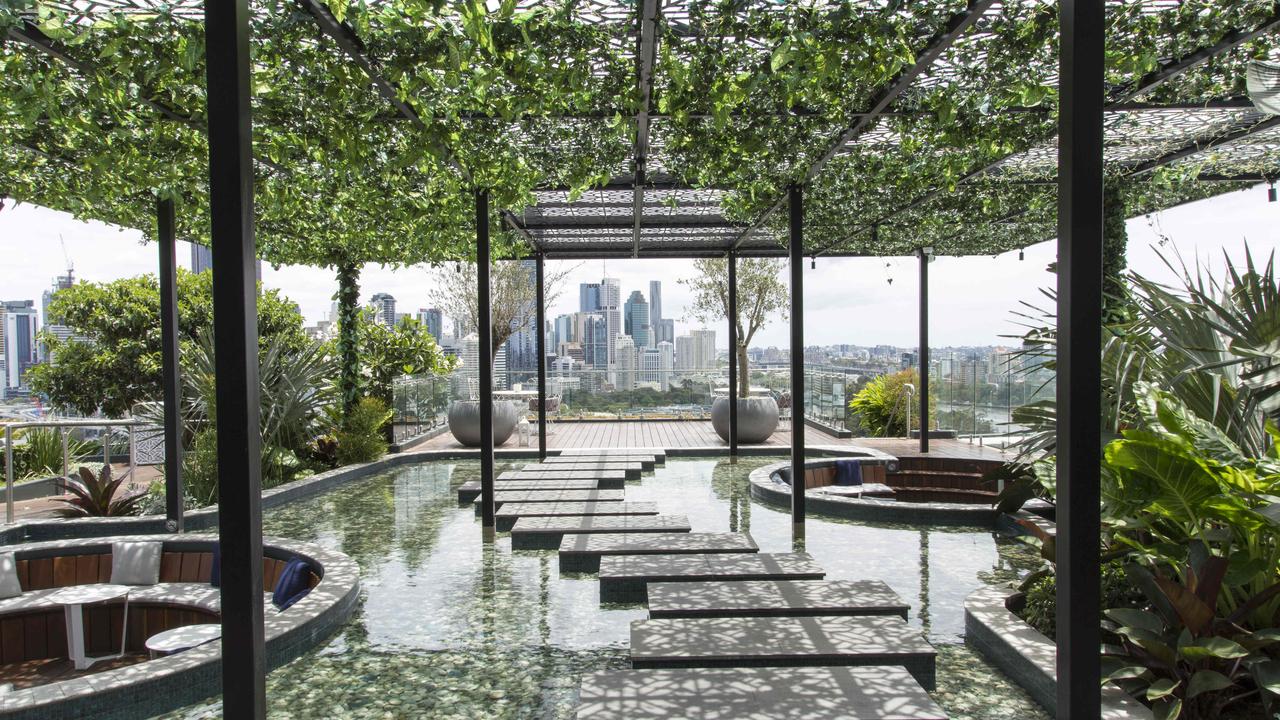 Brisbane is poised to get even greener thanks to major reforms to be introduced by the Schrinner Council which will make it quicker and easier to include rooftop gardens and greenspace on top of new buildings.
Lord Mayor Adrian Schrinner has revealed a change to Brisbane's City Plan would allow for rooftop gardens to be incorporated into new buildings without being included in designated height limits.
The reform will allow Brisbane's skyline to mirror world-renowned cities like Singapore and New York which have long incorporated the inclusion of rooftop gardens into new developments.
Cr Schrinner said by the time the eyes of the world were on Brisbane for the 2032 Olympic and Paralympic Games, the city's skyline could be coloured green by new rooftop gardens.
"Brisbane is committed to delivering a climate-friendly Olympic and Paralympic Games in 2032," Cr Schrinner said.
"So demonstrating to the world how a sub-tropical city can include cooling rooftop gardens into its evolution will be an important message about Brisbane to the billions of viewers who will be learning about our part of the world."
The Lord Mayor said while the major change to Brisbane's City Plan would mean that rooftop areas were not included in building height restrictions, the gardens would need to meet certain requirements.
These include rules requiring rooftop gardens to be available to all of a building's residents, minimum requirements for the area that will need to be landscaped with plants and limitations on the amount of space that can be covered with permanent structures.
"Just spreading around a few pot plants with palm trees in them on a rooftop is not going to meet the requirements under the reforms we are making," Cr Schrinner said.
"We want this major change to spark innovation among building designers so Brisbane's skyline becomes more vibrant and unique.
"I'm confident that these new green communal areas will be in demand by buyers who want to experience apartment living while have an oasis upstairs available to them."
Cr Schrinner said while a few rooftop gardens had been incorporated into new Brisbane buildings already, this required the owner to either relinquish a storey of apartments or undertake a major approval process.
"Our reforms will make it easier and quicker for rooftop gardens to be included into new buildings," he said.
"Given the strong community support this proposal received during the consultation we undertook, I am confident Brisbane residents will embrace this change and visitors will wonder why their home cities haven't gone green."
Urban Development Institute of Australia Queensland chief executive officer Kirsty Chessher-Brown said: "this is a great result for future residents and the broader community. We know from our research how important 'green' elements are and this amendment means our members are now better able to deliver useable, attractive and green rooftop spaces.
"We live in a beautiful subtropical city and allowing our industry to create rooftop spaces which offer shade and shelter allows residents to enjoy our enviable weather all year round," she said.
"Thinking about the form, function and useability of our high density developments is becoming critically important as we all work to accommodate a growing population. This amendment represents another important step in reviewing our approach to ensure we are delivering on resident and community expectations of a green and thriving city".
"Our members are committed to delivering quality development that meets the expectations of residents and delivers on Council's commitment for green and sustainable buildings. This announcement will deliver on our request to allow our members to continue to deliver high quality spaces in high density environments."