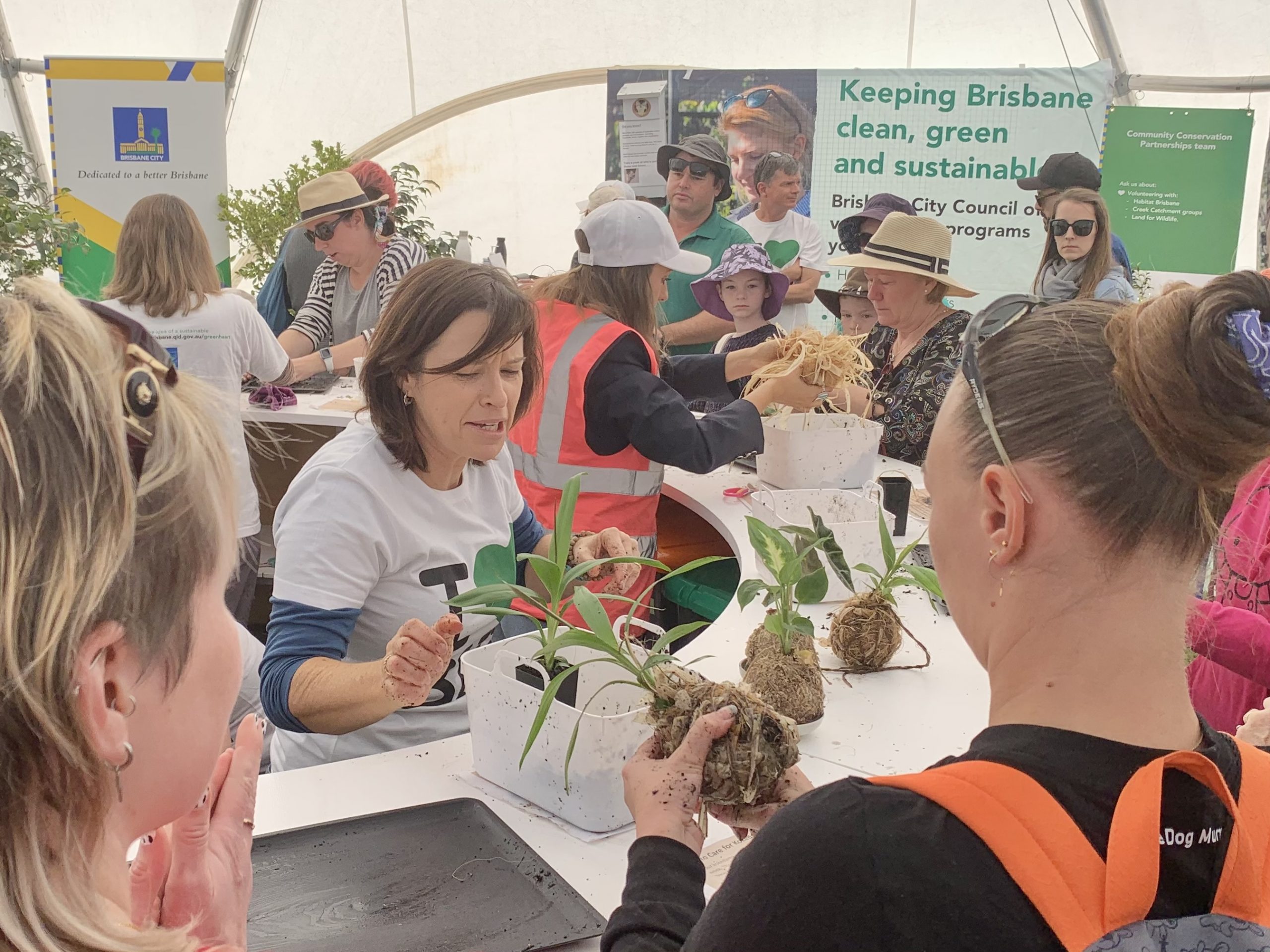 Lord Mayor Adrian Schrinner said the 14th edition of Brisbane's favourite sustainable living festival, the Green Heart Fair will be held on Sunday, 29 May 2022 at Victoria Park / Barrambin in Herston.
Cr Schrinner said all of the free festival's old favourites would return including sustainability displays and workshops, free native plant giveaways, artisan markets, live entertainment and food trucks.
"Our Green Heart Fair has become an important event for residents to learn more about sustainability and how to take simple steps at home to live more eco-friendly and lower household expenses," he said.
"Workshops and displays will again offer residents a range of tips and advice on how they can make changes to live more sustainability.
"As many residents recover from the recent severe flooding event, there will also be a lot of resources and free advice to residents to prepare for future flooding events.
"I encourage residents to take the opportunity to speak to our flood resilience experts and planners at the Green Heart Fair to understand the practical solutions including adopting flood resilient design, techniques and building materials to 'build back better'.
"When it comes to sustainability and resilience, we all have to start somewhere, and small, everyday decisions by households will continue to have a big impact on our city's future."
Cr Schrinner said the Green Heart Fair would be the first major event held at Victoria Park /Barrambin since Council released its vision for the inner-city green space.
"Victoria Park (Barrambin) will become a natural retreat, an urban park for adventure, discovery and reconnection, and with 64 hectares of open space and rolling green hills, it's the perfect setting to learn about living sustainably, while enjoying the outdoors," he said.
"There will be something for everyone to enjoy at the Green Heart Fair and I encourage everyone to come along and be inspired to live more sustainably, while also supporting the many small business stallholders and food vendors that will be there on the day."
Green Heart Fair is delivered in partnership with Brisbane Sustainability Agency and will be held from 9am to 3pm on Sunday 29 May 2022.
To find out more visit www.greenheartfair.com.au.
For more information on how we have delivered a 100% Carbon Neutral Council visit https://vickihoward.com/carbonneutral