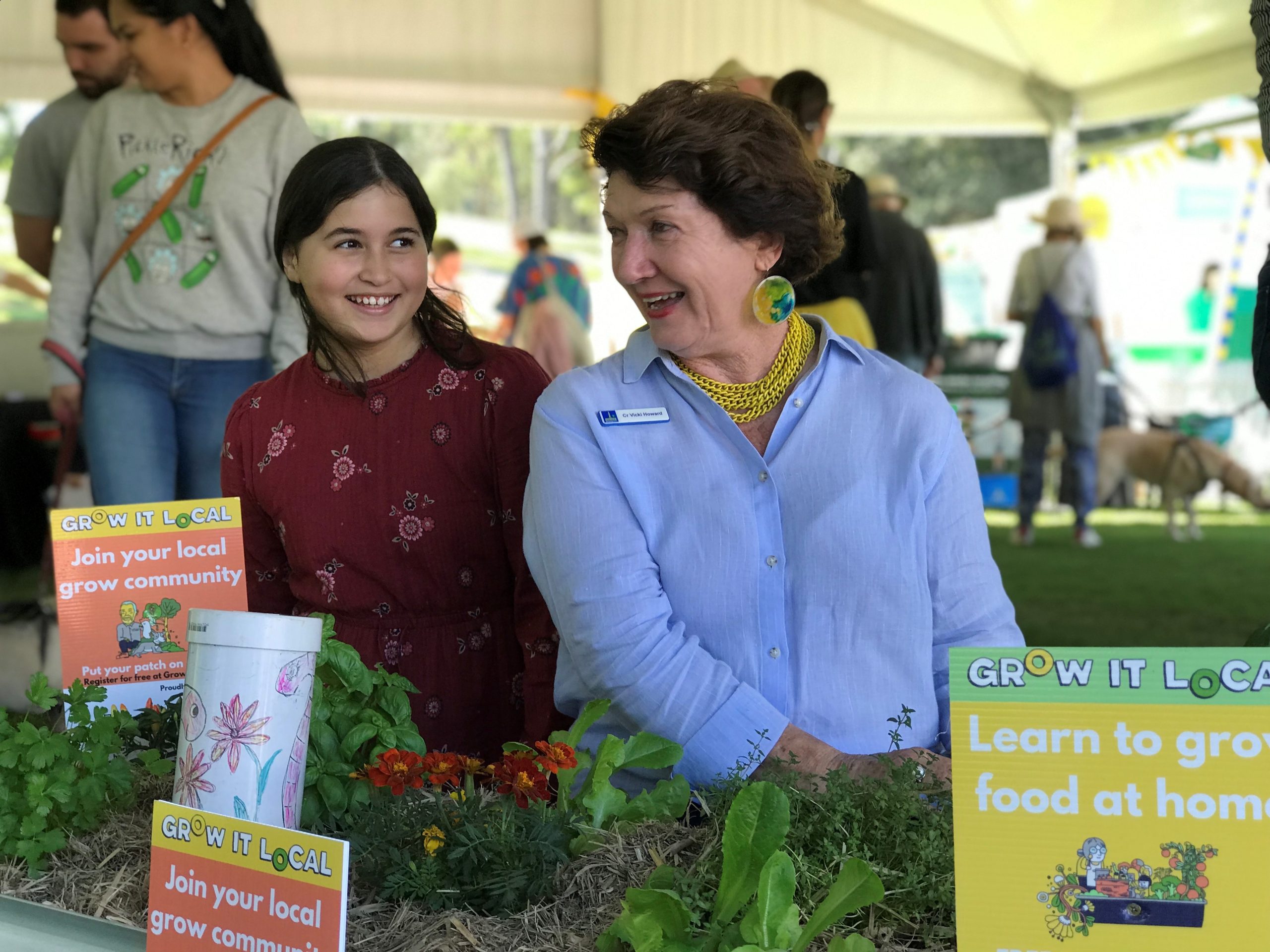 Learn how to go green at Brisbane City Council's sustainable living festival on Sunday 28 May, while getting outdoors and reconnecting with nature on 64 hectares of open space and rolling hills at Victoria Park, Herston.
This free, family and dog-friendly event will bring together Brisbane's leading sustainability experts ready to share practical tips and tricks to help you live a more eco-friendly life.
Across the day you'll also be treated to free native plants, live entertainment, artisanal markets, food trucks, thrifting and more.
In celebration of the 15th Fair, this year's program will include extra-special appearances from 'Bluey'.
Brisbane's favourite blue heelers will perform three free Live Interactive Experiences across the day, and 100 lucky families will get the opportunity to meet the iconic sisters, Bluey and Bingo – for real life!
While you're at Brisbane's biggest inner-city green space, learn more about the unique indigenous history of the Victoria Park / Barrambin site through 'Finding Barrambin', an art installation created by Queensland University of Technology students featuring artworks, performances and a free educational walking tour.
The Fair will also present a hub dedicated to flood resilience, showcasing some simple cost-effective ways to build flood resilience at home, to help you prepare for, live through and recovery quickly from flood events.
Bus, bike or walk to the Fair at Victoria Park (access via Gilchrist Avenue, Herston) from 9am-3pm on Sunday 28 May. Entry is free and all are welcome.
Brisbane City Council's Green Heart Fair is delivered in partnership with Brisbane Sustainability Agency.
For mor information on how we've made Brisbane 100% Carbon Neutral visit www.vickihoward.com/carbonneutral