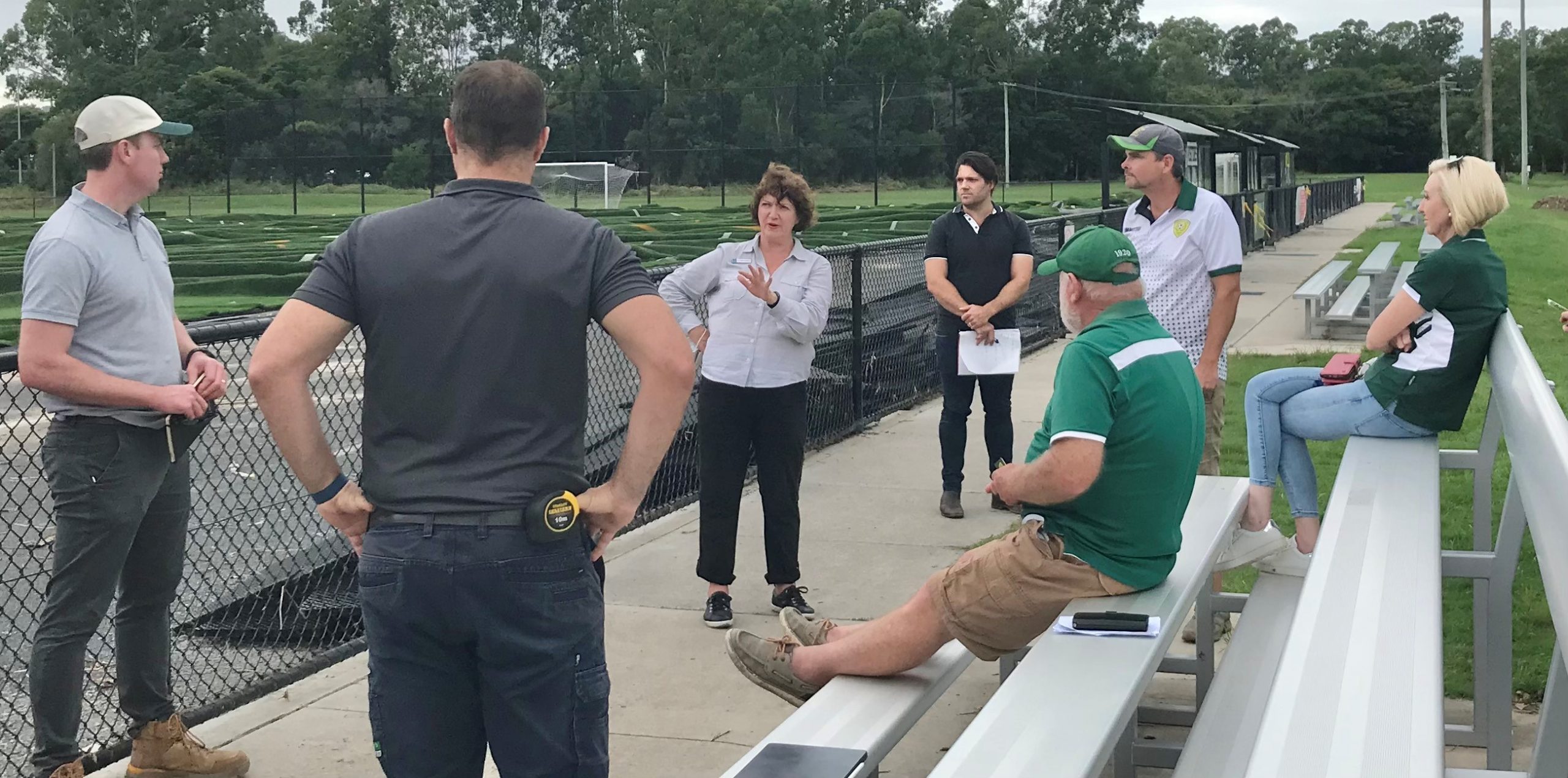 Lord Mayor Adrian Schrinner has revealed the damage bill to sports clubs and community groups across Brisbane from last month's devastating rain event will exceed more than $100 million.
Cr Schrinner has written to the State and Federal governments seeking urgent financial help, warning many clubs may not be able to resume sport and other activities without assistance.
He said the damage bill to community clubs from February's record weather event would far exceed the 2011 flood.
"We immediately redirected funds from our Better Suburbs Grants towards $5000 clean-up payments after the flood hit to ensure this money went quickly to the community groups that were most in need," Cr Schrinner said.
"More than 140 sports clubs and community groups have now received this payment compared to 107 clubs following the 2011 floods when we introduced the same scheme, with more payments being processed every day.
"Clearly, the damage caused by last month's event – which was a combination of overland, creek and river flooding – is spread across a much bigger area and is going to cost significantly more than 2011."
Cr Schrinner said Brisbane's sports clubs and community groups needed all levels of government working together on the reconstruction to ensure repairs did not take years.
"Our clubs are integral to the fabric of our community so it is vital that we work together to ensure they can recover as quickly as possible," he said.
"That's why early last week I wrote to the Prime Minister and the Premier seeking an equal partnership to help repair our clubs and community facilities.
"For some clubs the repairs process will be relatively straightforward and minor.
"However, for others the playing surface is ruined, the clubhouse will need to be completely rebuilt and the electrical repairs will be significant.
"We're asking for help because we do not want this to result in people of all ages withdrawing from sport and other social activities."
The $5000 clean-up payments for not-for-profit community organisations operating on Council leased or licenced community facilities have been received by an array of different clubs including Brothers Rugby Club in Albion, Sandgate-Redcliffe District Cricket Club and Bardon Bowls Club.
"We have ensured the process has been as simple as possible so clubs could get access to the payment quickly to pay for their clean-up costs," Cr Schrinner said.
"We have ensured where there are multiple tenancies on the site that they are able to receive multiple payments.
"This has helped the clubs fund their clean up and the removal of large waste items.
"However, the next stage of the recovery will be helping the clubs rebuild and that is going to require a team effort."
Brothers Rugby Club CEO Matthew Kaye said the response from Council in the days following the flood had been great.
"It was a relief to have an assurance that there was support to get the initial clean up started," he said.
"We were able to use the payment to cover the costs of hiring about eight skip bins and gurneys for the working bee we had at the Club to clean up.
"We're still waiting on an assessor to come and give us the details on the full extent of damage. There's a few areas of our Clubhouse that were water damaged and we have to order replacement training equipment."
For more information, contact Council on 3403 8888 or email communityfacilities@brisbane.qld.gov.au