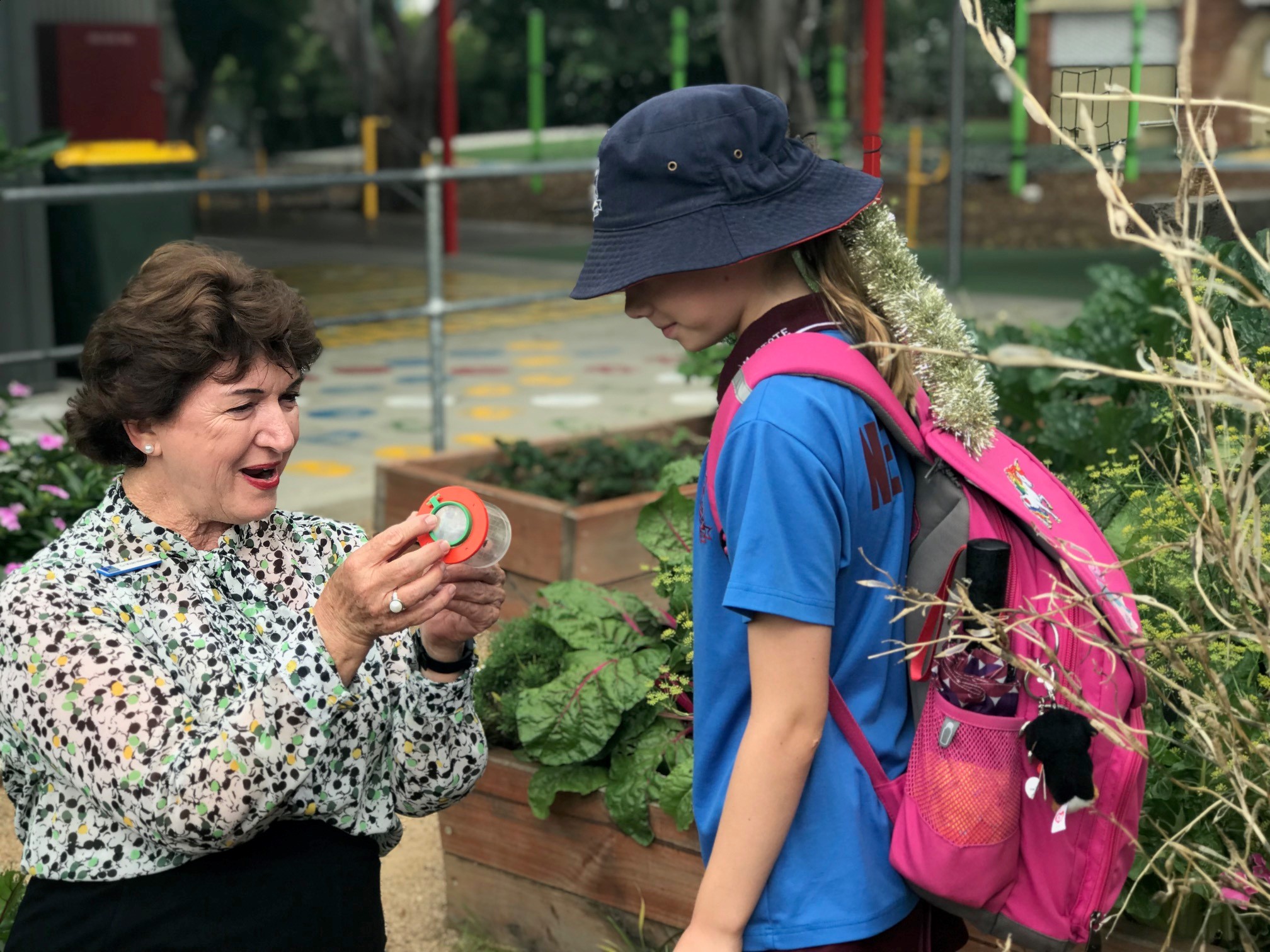 Community groups will get a financial boost to help them achieve their environmental goals with the Lord Mayor's grants program funding everything from weed removal to solar panel installation.
Lord Mayor Adrian Schrinner today announced 28 grants totalling more than $200,000 have been awarded under the second round of the Lord Mayor's 2022/23 Sustainability and Environment Grants Program.
"Brisbane is a clean and green city, and our community groups play a pivotal supporting and growing our sustainability," Cr Schrinner said.
"From community tree planting to projects supporting platypus habitats, this round of grant funding supports a diverse range of groups across Brisbane to carry out projects that improve our city's natural environment and sustainability.
"There are 18 projects that received an Environment Grant, with this round totalling more than $123,000 going towards keeping Brisbane clean, green, and sustainable.
"These grants will support the planting of native flora and weed control, protecting native species, and conserving our bushland and wetlands.
"Also awarded were 10 Sustainability Grants totalling more than $77,000 which will support projects that will help reduce energy consumption, improve energy performance, and help community organisations save money.
"The collaboration between Council and community groups means we're able to support green grassroots projects across all corners of the city.
"Supporting projects that protect and improve our city's natural environment is part of our plan to make sure the Brisbane of tomorrow is better than the Brisbane of today."
The Lions Club of Brisbane Macgregor and the Brisbane Table Tennis Association will use their grant to install solar panels and reduce their carbon footprint.
The Bulimba Creek Catchment Coordinating Committee are investing their grant in the improvement of the habitat and corridor connectivity from Yimbun Park to Bulimba Creek in Sunnybank.
The Kholo Creek Catchment Group operating in Pullenvale will use their grant to support the treatment of weeds and to plant native plants within Jack Kerr Park and Swensen Road Reserve in Mount Crosby.
The next round of the Lord Mayor's Environment and Sustainability Grants will open in October 2023 at www.brisbane.qld.gov.au
To find out more about what we are doing for our local environemnt visit www.vickihoward.com/carbonneutral
Environmental Grants
Organisation
Project
Grant Amount
B4C – Builimba Creek Catchment Co-ordinating Society
Yimbun Park Community Tree Planting
$11,771.82
Kholo Creek Catchment Group
Kholo Creek Catchment Habitat improvement
$9,300.00
Lota Creek Habitat Group
Lota Habitat Next Box
$2,328.92
GreenBrook Association
GreenBrook Association Strategic Grassland Restoration
$3,658.45
Brisbane Catchments Network Inc
Brisbane's Big Butterfly Count
$10,660.00
North Brisbane Catchments
7th Brigade Park Mulching
$2,860.20
North Brisbane Catchments
Administrative Support
$1,315.76
Centenary Riverfront Advisory Committee Incorporated
Administrative Support
$1,320.00
Cubberla-Witton Catchments Network Inc
Handel Street Park
$6,000.00
St Lucia Golf Course Bushcare Group
SLGC Holistic Weed Sweep
$9,000.00
Karawatha Forest Protection Society Inc
Administrative Support
$2,420.00
Arnwood Place Bushcare Group
$4,640.00
Arnwood Place Weed Reduction
Ocean Crusaders Foundation Ltd
Operational Support
$8,000.00
Oxley Creek Catchment Association Inc.
Measuring Restoration outcomes through bird species
$18,170.00
Queensland Ornithological Society Inc
Operational Support
$6,401.00
Bowman Park Frog Habitat Bushcare Group
Habitat improvement
$9,000.00
The Hut Environmental and Community Association Inc.
Administrative Support
$8,800.00
Wildlife Preservation Society of Queensland
PlatypusWatch
$8,305.00
Sustainability Grants
Organisation
Project
Grant Amount
Brisbane Table Tennis Association
Solar Power
$8,000.00
Bulimba Community Centre Incorporated
Lighting upgrade
$10,000.00
Lions Club of Brisbane MacGregor Inc
Sustainability Initiatives
$5,904.00
Morningside Australian Football Club Inc
Lighting upgrade
$10,000.00
Queensland Stoma Association Ltd.
Energy reduction initiatives
$9,440.00
Southside Eagles Football Club Inc
Implementation of associated energy efficiency measures
$5,828.29
The Community Place
Stafford Solar upgrade
$9,010.00
Western Districts Netball Association Incorporated
Solar inverter replacement
$9,806.50
Windsor Bowls Club Inc
Lighting upgrade
$4,000.00
Yeronga Hyde Road Kindergarten Society Inc
Lighting upgrade
$5,032.52