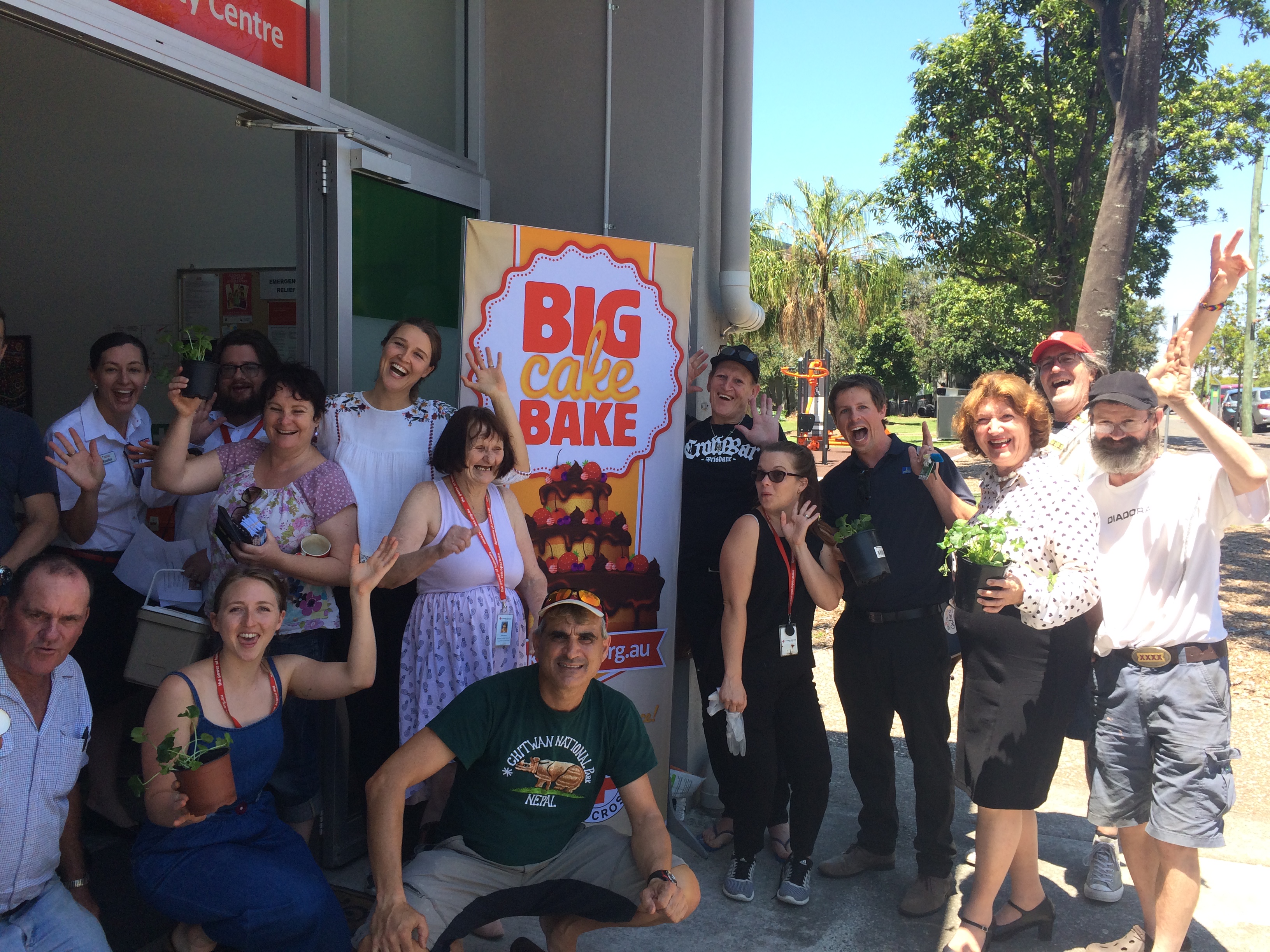 We are stepping-up Brisbane's response to homelessness and rough sleeping by massively increasing funding for support program by $3 million over three years.
This the new funding was all about backing the fantastic organisations that are helping people out of a life on the streets.
" We are establishing the Pathways out of Homelessness grants program and have allocated $1 million every year for the next three years to organisations and charities that are helping to tackle homelessness," Cr Vicki Howard said.
"Brisbane is a city that cares and it's a city with a big heart – that's why we want to do more to support pathways out of homelessness.
"We are introducing the new Pathways out of Homelessness grant program to provide meaningful support for our most vulnerable residents, creating hope for a better future.
"This funding is in addition to the $1.8 million allocated in the 2019-20 Budget towards providing programs that offer vital support to people to help them get off the street and into employment and housing.
"Council offers many programs and supports numerous community organisations in Brisbane that can help people to find housing, take care of their health and find jobs."
Applications for the first year of grants will be open from 30 September to 9 December and a set of eligibility guidelines will be available soon.
Not-for-profit organisations and social enterprises will be eligible and all applicants will be notified of the outcomes by mid-2020.
Cr Howard said a direction from LGIAsuper for Council to pause payments to the City Defined Benefit Fund for three years due to a surplus had allowed for the reallocation of these funds.
"Reallocating these funds to some of Brisbane's most vulnerable residents was an easy and obvious decision," she said.
"The State Labor Government is simply not delivering on adequate public housing and homeless residents have repeatedly told Council they are waiting on the State to help them.
"This is a serious problem and these residents need all the support they can get, and I am thrilled Council was able to invest an extra $3 million to provide meaningful support to Brisbane's most vulnerable."
More information at https://www.brisbane.qld.gov.au/community-and-safety/grants-and-awards/community-grants/pathways-out-of-homelessness-grant-program
I am proud that my Communities portfolio leads Brisbane City Council's response to addressing homelessness through a number of services and projects.
Sadly the 2016 census reported 5813 people homeless in Brisbane.
This figure is based on a broad definition of the term 'homeless' and includes
rough sleepers,
people who are couch surfing and people living in cars,
crisis accommodation and boarding houses.
Homeless Connect brings together businesses, community groups and government organisations to provide a 'one-stop-shop' of free services for people experiencing homelessness. Support includes:
housing referrals
medical support
legal advice
haircuts
food, toiletries and clothing.
Public Space Liaison Officers
Council's Public Space Liaison Officers (PSLOs) act as the first point of contact between Council and people experiencing homelessness or those at risk of homelessness by engaging with these residents and linking them with support services.
Our PSLOs work with the agencies who are supposed to house and look after the homeless, i.e, the Queensland's Department of Communities, Housing and Digital Economy and non-government organisations that support homeless people in Brisbane.
Several agencies work with 'rough sleepers', including Micah Projects Incorporated, Footprints, HART 4000, Brisbane Youth Service, Homeless Health Outreach Team, 3rd Space, the Salvation Army and Vinnies around Central Ward.
PSLOs also provide people experiencing homelessness or those at risk of homelessness with an Essential Contacts Guide (ECG) that lists useful contact numbers for vital services in Brisbane including food and welfare, children and youth, legal issues, health and more.
Essential Contacts Guide
The Essential Contacts Guide (ECG) is a pocket-sized guide that provides contact details for emergency support. The ECG is distributed to community organisations, service providers and QPS officers who provide assistance to people experiencing homelessness and people requiring emergency support across Brisbane.
Download the:
Red Cross Night Cafe
Council supports the Red Cross Night Cafe, which was opened by the Australian Red Cross in Brisbane City Hall in 2001. The cafe provides Brisbane's homeless and disadvantaged young people with free meals and access to showers, toilets, health and legal advice two nights per week (Tuesdays and Thursdays). The cafe also runs workshops and arts-based activities.
The cafe is located on the basement level of Brisbane City Hall, with access via the exterior door on the Adelaide Street side of the building.
The Community Housing Partnership Project (CHPP) provides crisis and transitional accommodation to people experiencing homelessness in Brisbane and those at risk of homelessness.
Since 2003, Council's CHPP has supported more than 1,510 people by releasing properties that are either resumed or held by Council for future infrastructure projects to approved community housing providers for transitional housing.
The Pathways out of Homelessness grant program provides multi-year funding for up to three years to Brisbane-based organisations to bolster sector capacity, collaboration, innovation and demonstrated outcomes in supporting Brisbane residents experiencing or at risk of homelessness to achieve sustainable tenancies. The program also funds enhancements to existing programs that support pathways out of homelessness.
The Housing Support Program provides funding to community organisations for projects or services that respond to the housing and social needs of homeless people, or those living in social housing.
Housing and homelessness strategy
In March 2023, Council released Brisbane's Sustainable Growth Strategy, our housing and homelessness strategy, outlining initiatives to address the challenges of population growth and changing housing needs.
Addressing homelessness is an increasing challenge for our city and housing is the preferred long-term solution to reducing homelessness.
Council recognises its limited role in this space – Local Government is not the level of government that builds homes.
The Australian Government provides funding for housing and homelessness service provision to all states and territories.
The Queensland Government provides funding for
social housing,
homelessness service provision,
domestic and family violence responses,
health,
policing, and
implementation of the Queensland Housing Strategy 2017–2027.
The role of Council and other local governments across Australia typically includes:
• responding to homelessness through the management of public space
• planning of private and public space
• support for affordable housing
• advocacy to other levels of government.
Council recognises its role as an advocate to encourage the Queensland Government and Australian Government to commit to fund the construction of more social and affordable homes in Brisbane.
The Queensland Audit Office identified that in March 2022, there were almost 31,000 households – approximately 50,000 individuals – on the social housing register, an increase of 78% over the previous four years. It identified that our state will need more than the 7400 social homes planned to meet this demand.
The Queensland Government is responsible for the provision of social housing and is seeking to introduce homes to address an identified housing need. Council is creating opportunities to increase affordable housing options across the city through the planning framework.
More information
For more information on Council's support for people experiencing, or at risk of, homelessness, phone Council on 07 3403 8888 and ask to speak with the Safe Communities team.
You can also contact Council via:
the National Relay Service (including video and Auslan relay)
by phoning Translating and Interpreting Service on 131 450.