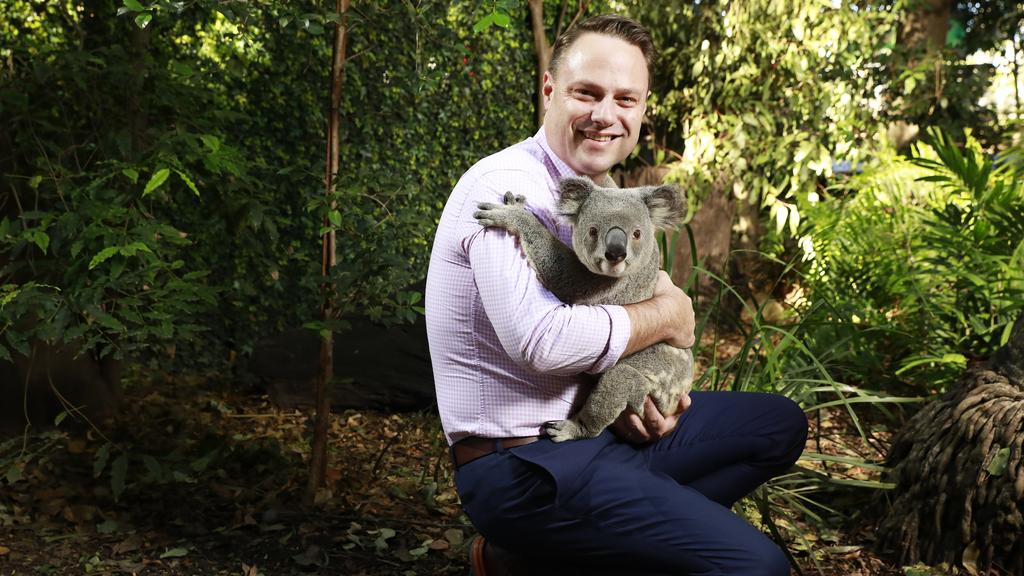 260000 plants for #KoalaCapital
We are all about PRACTICAL ENVIRONMENTALISM and are delighted to let you know that more than 260,000 plants will be planted in a 20-hectare green corridor as part of the Schrinner Council's commitment to supporting our koala population.
Lord Mayor Adrian Schrinner said the planting program was part of the Belmont Hills to Whites Hill Koala Precinct Project.
"We are committed to protecting and expanding our natural areas, especially areas with significant koala populations, such as the Belmont Hills and White Hills areas," Cr Schrinner said.
"Council, with the help of bush care groups, schools, rotary club members and residents, will plant 51,000 koala habitat trees and 210,000 native plants in the corridor.
"We know koalas live here, and we want to not only protect their population but also support its growth.
"By building on the number of koala habitat trees and also native plantings, this important corridor will continue to be home to our koalas and other wildlife into the future."
Cr Schrinner said Council's more than $1 million in funding for koala research projects had proved koalas were living in the Belmont Hills Bushland Reserve and that it supports breeding females.
"Research teams are regularly out in the eastern suburbs checking on our existing koala population and tracking their movements," he said.
"Over the past two years this research program has helped reduce the level of disease in our koala population and identify the reserve as a place to support breeding females as the population grows.
"The planting of more than 260,000 trees in the reserve will continue to support our precious koala population now and into the future."
Cr Schrinner said conservation efforts were designed to protect our healthy koala population from threats including vehicle strikes, dog attacks and habitat loss.
"Since 2019, Council has developed and implemented key wildlife movement infrastructure including more than 12 LED wildlife awareness signs, more than 400 metres of wildlife exclusion fencing, and multiple habitat and escape poles in the Belmont to Whites Hill Koala Precinct to guide koalas and other wildlife safely around busy roads," he said.
"By rehabilitating and improving habitat quality, we are supporting koalas and other native animals including wallabies, so they don't need to move elsewhere to food, water and a safe environment."
For more information about our 260000 plants for #KoalaCapital Brisbane just visit www.brisbane.qld.gov.au or call Council on (07) 3403 8888.
Find our how we made Brisbane 100% Carbon Neutral at https://vickihoward.com/carbonneutral/