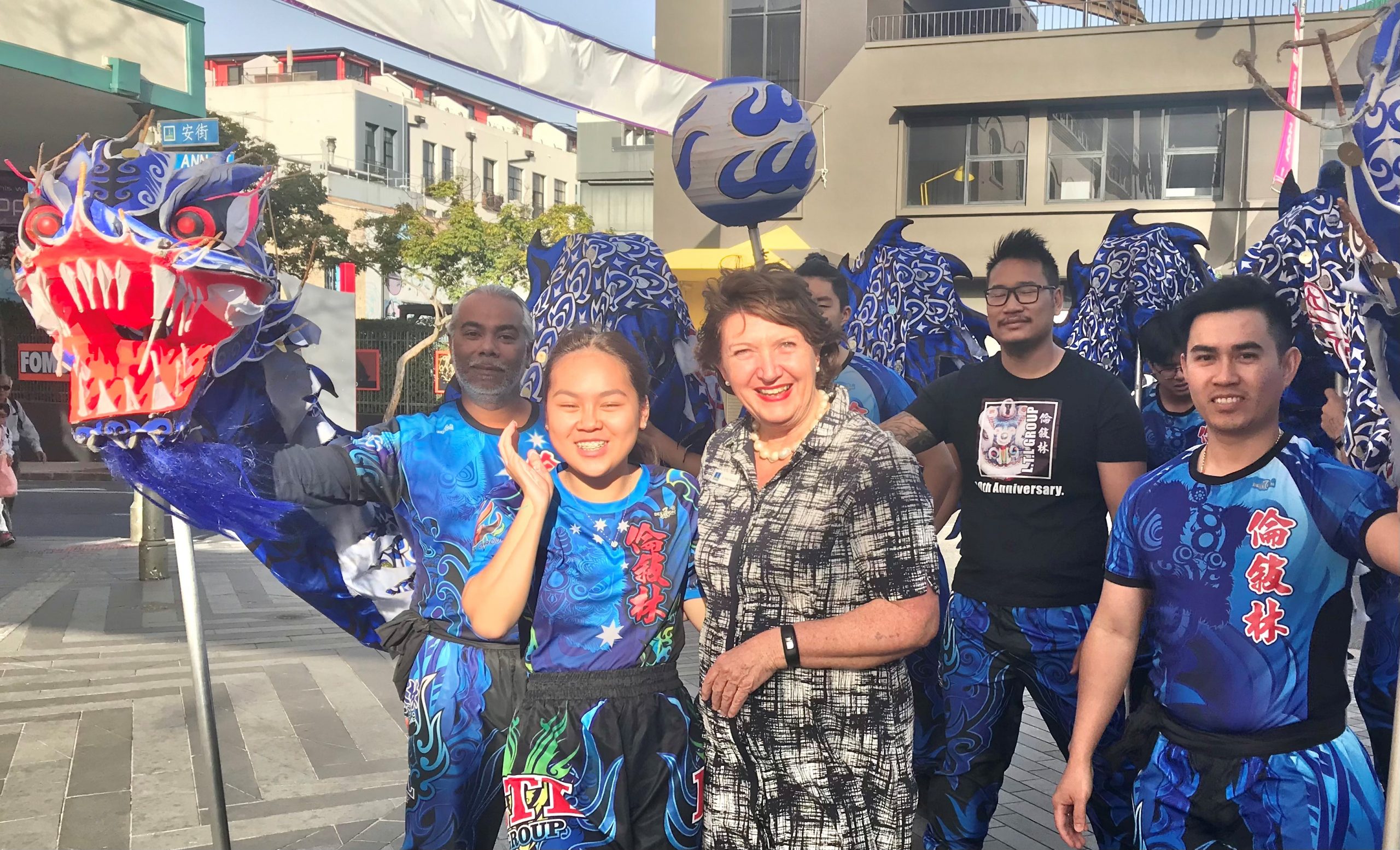 I'm proud to deliver Lunar New Year 2023 in the heart of Central Ward in Fortitude Valley.
As Chairman of Communities, Arts and the Nighttime Economy, I know Fortitude Valley is one of our city's greatest cultural assets.
That's why we continued to invest and deliver more to see and do for residents and visitors.
We want to ensure this precinct continues to evolve with events that will support our local business and arts economy and excite art and entertainment seekers.
Come and experience and enjoy the unique flavours and vibrant culture that the Valley has to offer this Lunar New Year Season.
Why not book a table at one of the Valley's top Asian restaurants to mark this auspicious occasion?
Celebrations and festivities are both fun and free.
Expect traditional lion, dragon dances alongside roving street performers throughout the Brunswick Street Mall, Chinatown Mall, Bakery Lane, and within various venues in the Valley precinct to celebrate Lunar New Year.
Program for Lunar New Year 2023 :
Brunswick Street Mall
4pm – Welcome and opening followed by lion eye dotting ceremony
4.15pm – Roving lion dance
4.30pm – Korean traditional dance 'Pangoot'
5pm – 'The story of Nian' theatrical performance
5.30pm – Toko Ton Japanese drumming performance
6pm – Filipino Australian Cultural dance
6.30pm – Martial arts performance
7pm – Chinese Grandma Yen comedy performance
7.30pm – LED lion dance
Bakery Lane
6pm – Roving 'Story of Nian' character performers
6.30pm – Roving lion
7.30pm – Roving Chinese Grandma Yen
Chinatown Mall
4-8pm – Market stalls
4.30pm – Vietnamese clay figures workshop
4.30pm – Lion dance on high jong poles
5.30pm – Firecrackers
6.30pm – LED Dragon dance
7.30pm – Lion dance
8pm – Firecrackers
Roving Lions
5.45pm – Roving lion dance in Wickham Street commencing at Cathedral Village
8pm – Roving lion dance in Brunswick Street commencing at Chicken of Rock
Brunswick Street Mall, Brunswick Street, Fortitude Valley
For other events we plan across teh city just visit – www.brisbane.qld.gov.au/whats-on-and-events/search