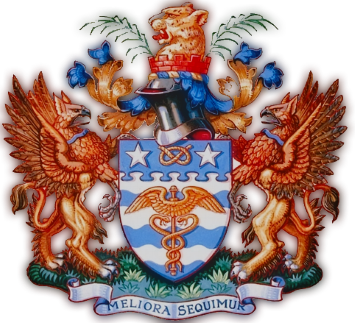 Madam Chairman in the spirit of true national indigenous reconciliation, I acknowledge the elders past and present on whose land we gather tonight.
I feel extremely privileged to stand before the Chamber today to deliver my first speech as the new Councillor for Central Ward – truly the heart and soul of our great New World City.
I know that our indigenous elders share my commitment to this remarkable part of Brisbane and very much hope that we will continue to be working together for many years to come to make our Central Ward community stronger and safer.
Madam Chairman we are at the very centre of our growing city, in the fastest and most vibrant area of a growing state; and every day you can feel the excitement, the expectation, the belief in Brisbane written on the faces of mums and dads, the old and the young, business people and artisans, the students and the stockbrokers as we all make our way around this great Ward.
Surely nowhere else in Australia could we find such amazing depth and breadth of experience, capacity, and knowledge concentrated into such a small area and I know that our suburbs in Central Ward are going to lead the way in getting things done.
During my campaign I was continually reminded by my team that our Ward truly represents the area where Brisbane comes to Work – Rest – and Play.
My team and I recently ran a campaign based on a theme of getting things done and delivering for local residents. I firmly believe that the residents of Central Ward very much want an active team of Councillors in this place who will put personalities aside and get things done for our suburbs.
They want their Councillor to work hard, just like they do to make a better life for their families.
This better standard of living for our families is what residents rightly expect and I am determined to foster an environment where business and our local economy flourishes.
My years of service with the Valley and Teneriffe Chambers of Commerce and the Wilston Grange Business Group have reminded me of the dramatic affect small to medium enterprises have on the health of our local economy
Every day in Merthyr Village at New Farm , Zone Fresh at Windsor, Reading Shopping Centre Newmarket and James Street at Fortitude Valley, Spring Hill MarketPlace and Kelvin Grove Urban Village the unsung heroes of our local economies – the small businesses – continue to quietly go about creating hope and opportunity for entrepreneurs. As your Councillor Central Ward – I am determined that you will have another strong voice on this side of the Chamber.
Madam Chair, working with people is what I do best – it is what I have done all my life and what I want to continue to do which is why I commit tonight to having a welcoming door and an open ear wherever I can for residents and business alike.
Local politics for me is all about planning our suburbs' growth for future generations and part of my local plan for managing growth is listening to the wonderful residents of my area about what they want to see to make our patch of Brisbane just that little more special.
I stand for the future of our City and failure to plan for its growth is no plan at all. Failure to plan is what concerns people – not the growth itself.
Working with local champions in our suburbs is what I want to do to ensure our inner northern villages remain the vibrant, diverse and harmonious, and successful places they are today.
I want to work with residents to continue to deliver a balanced approach to our traffic congestion and to keep our City moving.
I want to work with residents to deliver even better environmental outcomes – not with Canberra's job destroying tax that will unfairly burden Brisbane Ratepayers – but with practical action street by street and suburb by suburb.
I want to work with residents who help out in our community organisations like ANFE and Casa Italia, the New Farm Neighbourhood Centre; the New Farm and the Windsor and Districts Historical Societies, seniors organisations and the Gay and Lesbian Business Network – all vital contributors to the fabric of Central Ward.
Tonight I make a commitment on behalf of my team in the Central Ward Office, to work together to build on the successes we have achieved and to cultivate further relationships in our area.
Although at times there will be spirited debate and differences, I look forward to pooling our collective expertise and joining with everyone here in the Chamber and on the ground in Central Ward, to deliver the very best results for our suburbs.
Working together I know we can:
build new community infrastructure in parks and around our shopping centres,
plant even more trees and preserve more green space,
continue to reduce our carbon emissions,
keep our local economy strong, and
make our communities safer.
Madam Chair tonight I wish to acknowledge the many friends and family who have contributed to my success – all of you are very special to me, and I look forward to sharing the exciting times ahead.
But there are a few people who deserve a special mention.
It is important today that I say something about my immediate family. From my father Stanley McAllister, my daughter Julie and her husband Michael; my son Paul and his partner Stewart, and my beautiful granddaughter Ava, none of this would be possible without you. I thank you for your enduring love and support and hope I continue to make you proud.
And to the person with whom I started this journey with several years ago, my faithful, patient and unwaveringly loyal, and some would say crazy campaign director and friend, the man with the bright yellow pants, Robert Lamberth.
I am truly honoured to have you as a friend and will forever be indebted to you for your strength, wisdom and counsel. Through the good times and bad, through the laughter and the tears, you have always been a tower of support. I would not be here today without you and I am humbled that you are continuing the journey with me by joining the Central Ward Office team. All I can say is thank you from the bottom of my heart.
You have heard me tonight talk about working together as a team with residents – but I also want to thank three very good friends – Hon Teresa Gambaro MP, Federal Member for Brisbane, Hon Robert Cavalluccui MP Member for Brisbane Central and Dr the Hon Chris Davis Member for Stafford.
Together we are dedicated to provide a seamless service – local, state and Federal – to our residents in The City, the Valley New Farm Newstead, Spring Hill, Herston, Ballymore, Kelvin Grove, Windsor Wilston Newmarket and Grange. We are all here to serve.
My final recognition is to David Hinchliffe. In David's letter on his retirement he spoke glowingly of his time as a Councillor of this great Ward – I want to publically recognise and thank David for his work in the area for such a long period.
Never will we all agree on certain issues, but I know that David and I, the Lord Mayor and Cr Dick, all agree that local government is all about local people, and local links.
Madam Chair – Central Ward is very special to me – in my opinion the brightest star in the whole of Brisbane – and it is truly an honor to represent Central Ward electors here in this place.