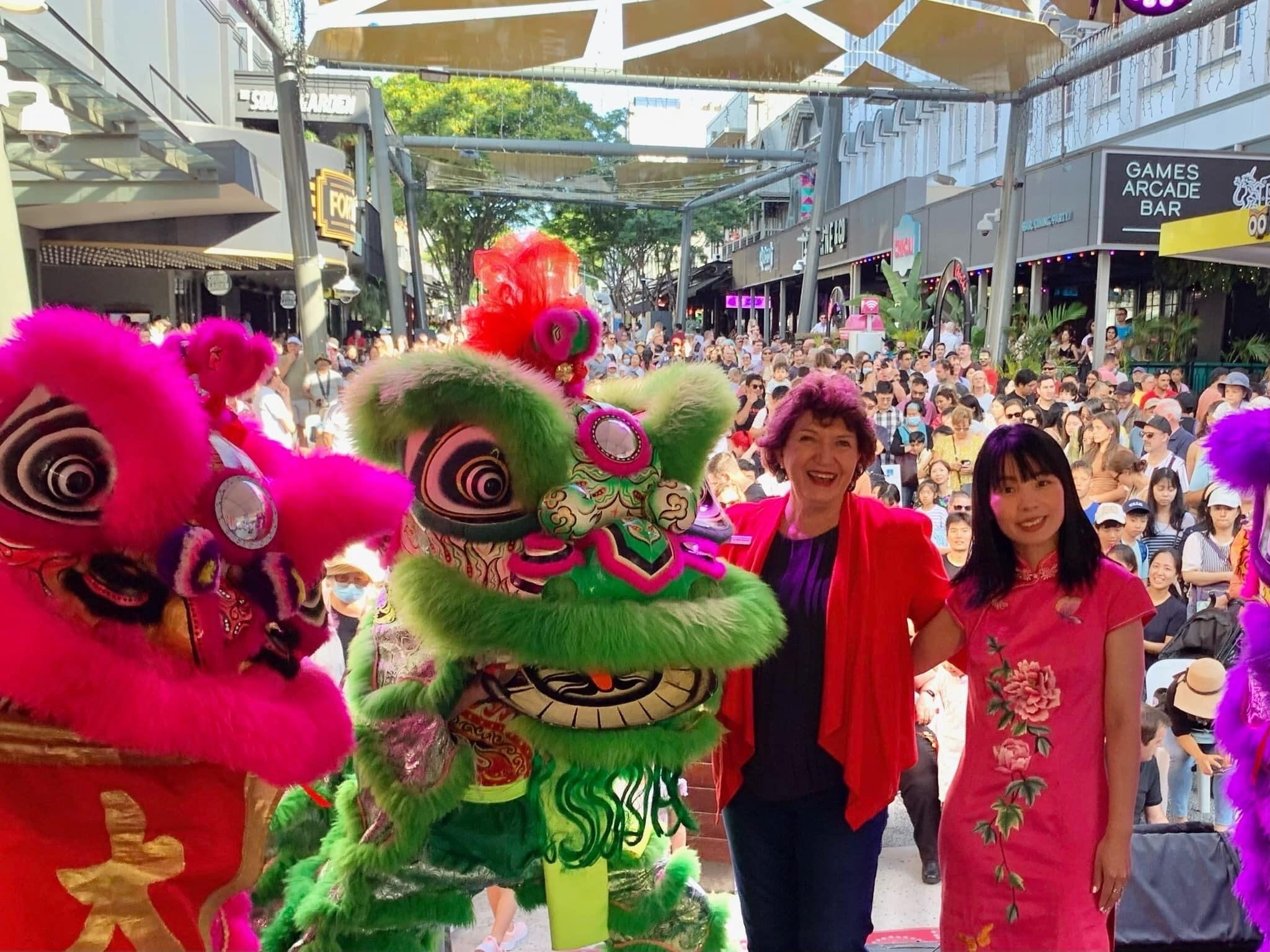 Come and experience Moon Festival in the heart of the Fortitude Valley and enjoy the unique flavours and vibrant culture that the Valley has to offer for Moon Festival 2023 Brisbane.
Book a table with family and friends at one of the Valley's top Asian restaurants to mark this auspicious occasion and enjoy the roving entertainment, including lion dances throughout the Valley Malls and within various venues in the Valley precinct.
Program for Moon Festival 2023 Brisbane:
Chinatown Mall
5-7.30pm: Mooncake craft workshop
5pm: Welcome and opening followed by lion eye dotting ceremony
5.15pm: Roving lion dance
5.30pm: 'The Rabbit and the Moon' theatrical performance
6pm: Traditional Japanese drumming
6.30pm: Korean traditional dance 'Samul Nori ' followed by 'Pangoot'
7pm: LED Lion on bamboo pole
Brunswick Street Mall
5:45pm: Roving Lion commencing in Ann Street at Mr Vain then finishing at Brunswick Street Mall at 6.15pm
Bakery Lane
6.30pm: Roving 'The Rabbit and the Moon' character performers
Valley Precinct
5pm: Roving Lion dance in Wickham Street commending at Cathedral Village finishing at Kenjin
6pm: Roving Lion dance in Brunswick Street commencing at Chicken of Rock to Central Brunswick finishing at Ling Lings
6.30pm: Roving lion dance in Ann Street commencing at Mr Mista finishing a Bakery Lane at 7pm
7pm: Roving Lion dance along Wickham Street starting at Superbowl finishing in Chinatown
Venue
Chinatown Mall and Brunswick Street Mall, Brunswick Street, Fortitude Valley
Check our www.myvalley.com.au for more FREE and low cost Fortitude Valley events.