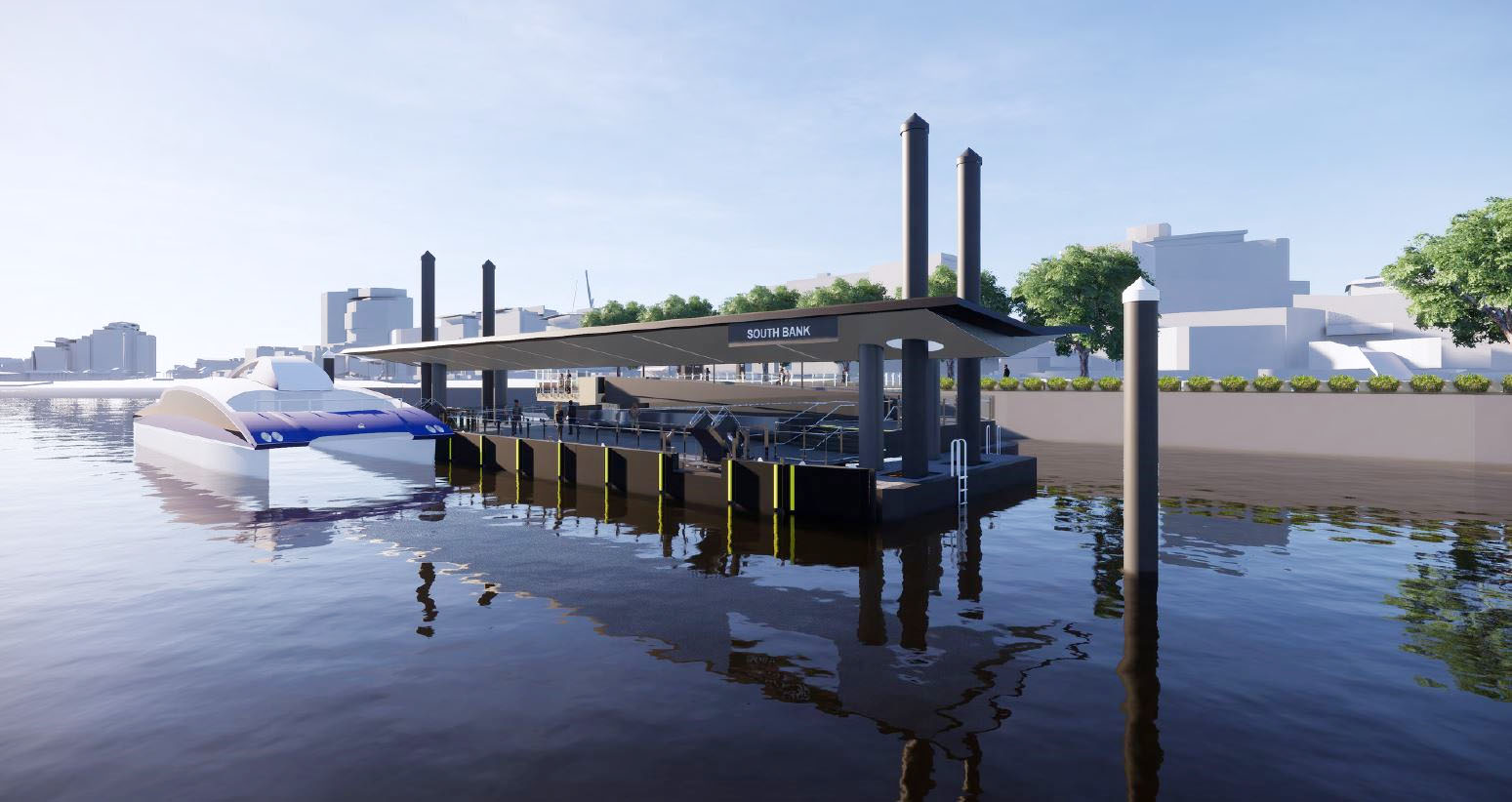 New Ferry Timetables 2021
More weekday CityCats, a trial of NightCats and the introduction of services to the exciting new Howard Smith Wharves terminal will be implemented by the Schrinner Council following a review of Brisbane's ferry network.
Lord Mayor Adrian Schrinner said the new and improved ferry services, which would start in mid-December, were part of the Schrinner Council's record investment in public transport to meet the ongoing needs of residents, commuters, and visitors.
"With new terminals and new timetables, we're delivering more services more often," Cr Schrinner said.
"Brisbane is now an Olympic City and we need to make sure our public transport services meet our growing community's needs while still being quick and reliable.
"Just in time for Christmas, we will open a brand-new terminal right in the heart of one of Brisbane's most popular dining and nightlife precincts – Howard Smith Wharves.
"CityHopper and cross river ferry services will start stopping at this precinct, which will significantly improve accessibility to Howard Smith Wharves, particularly for Kangaroo Point residents.
"The upgraded South Bank Terminal is also about to open in mid-December, providing increased capacity and comfort for passengers, which is incredibly important for this area that will be a key location for visitors during the 2032 Games.
"It means residents and visitors will be able to go for a swim at South Bank in the morning, have lunch at Howard Smith Wharves and enjoy an afternoon walk in New Farm Park, all without hoping in the car.
"These changes are a real win for all travellers with the 15-minute frequency for all-stop CityCats extended later into the evening throughout the week, and commencement of a 12-month trial of NightCat services every 15-minutes until midnight on Friday and Saturday nights.
KEY CHANGES FROM 13 DECEMBER:
45 additional all-stops CityCat services each week (Monday-Friday)
Extended 15-minute frequency for weekday all-stops CityCat services later into the evening (until 9pm)
Eastern Express CityCat services every 15 minutes from Apollo Road to Riverside in peak times (7-9am and 4-6.30pm weekdays). No more than an eight-minute wait for any CityCat
Western Express CityCat services every 30 minutes from West End to QUT Gardens Point
NightCats (12-month trial) – a CityCat service every 15 minutes on Friday and Saturday nights until midnight
Introduction of the CityHopper and Cross River ferry services to the New Howard Smith Wharves
Upgraded South Bank Terminal
Civic Cabinet Chair for Transport Ryan Murphy said the recent Ferry Network Review attracted feedback from more than 8000 residents, which helped shaped the improved ferry services.
"The Ferry Network Review had four consultation phases throughout 2021 which allowed us to get a very thorough understanding of what residents wanted for the network," Cr Murphy said.
"What we now know is that 57 per cent of respondents were satisfied with the existing services, but 24 per cent wanted quicker journeys and 32 per cent wanted more services in the evenings.
"This new timetable will give people more options for commuting as well as more connections into some of our most popular lifestyle hubs of Howard Smith Wharves, South Bank and the CBD."
"The network changes will deliver a greater level of service for commuters and travellers, but will also support Brisbane's businesses, nightlife and economy."
For more information on timetable changes, check out www.translink.com.au to plan your journey.