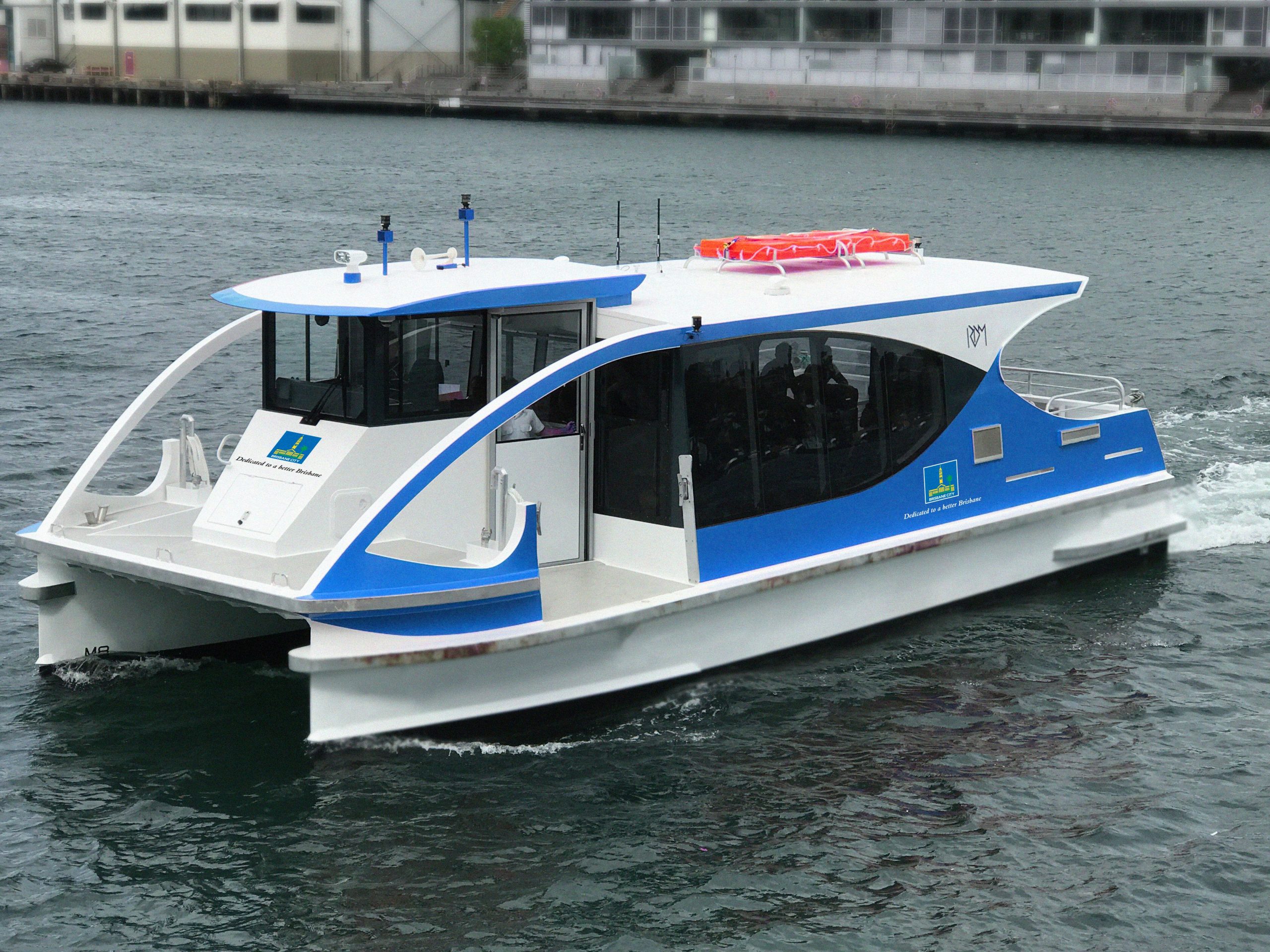 New KittyCat catamarans to purr along Brisbane River while timber ferries on paws
A fleet of mini catamarans, dubbed 'KittyCats', will sub in for Council's suspended old timber ferry fleet while they undergo a lengthy assessment for restoration.
Lord Mayor Adrian Schrinner announced the charter of four vessels which are being relocated from Sydney.
The small timber ferry fleet was removed from service in July after independent experts found an extensive list of damage, deterioration, and faults in most of the vessels.
"It's clear it is going to take a significant amount of time to repair the timber vessels, in the meantime we have sourced this fleet of KittyCats through RiverCity Ferries as an interim measure to fill the gap in cross-river services.
"The timber ferries require extensive repairs and need some very specialised work to get them back on the water, but strict State Government border restrictions due to the pandemic has meant interstate experts have been unable to get here to start the process.
"This means we still don't have a firm timeframe for when the timber ferries will be back in the water. As an interim measure, this KittyCat fleet will get residents and visitors back and forth across the river.
"Our CityCats and timber ferries are top-rated experiences for visitors who come to Brisbane and want to see the city from the water, but they are also an important part of our public transport system, so it's important to bring in the KittyCats in the interim," Cr Schrinner said.
"It will certainly be a very different look in the river with these new cat-like vessels purring back and forth across the river.
"They were designed and built in Australia and are constructed of marine grade aluminium, making them durable, sturdy, stable and safe to carry up to 60 passengers," Cr Schrinner said.
The KittyCat fleet will come into service in early November, when RiverCity Ferries takes over operation of the CityCat and ferry fleet.
Before they can come into service, the KittyCats will be modified to suit the Brisbane River conditions and crew need to undergo training on the new vessels.
The steel-hulled ferry Kalparrin came back into service on the Bulimba to Teneriffe route last month. CityCats are now servicing the Holman St Ferry terminal and a shuttle bus is running from Kangaroo Point to the city.
Independent expert assessment reports led to Council's decision to immediately remove the vessels from service on July 23 and 24 as a precautionary measure.
Two separate comprehensive inspections, including 'poke' tests of the timber hulls, were definitive in findings the vessels needed to be taken out of service for major work before getting a clean bill of health.
The Lord Mayor ordered the removal of the fleet of CityHopper and Cross River timber ferries on July 23 and 24 as a precautionary safety measure to allow an immediate inspection of the entire fleet after two ferries were identified as having serious issues, including rotting timber and leaking fuel tanks.