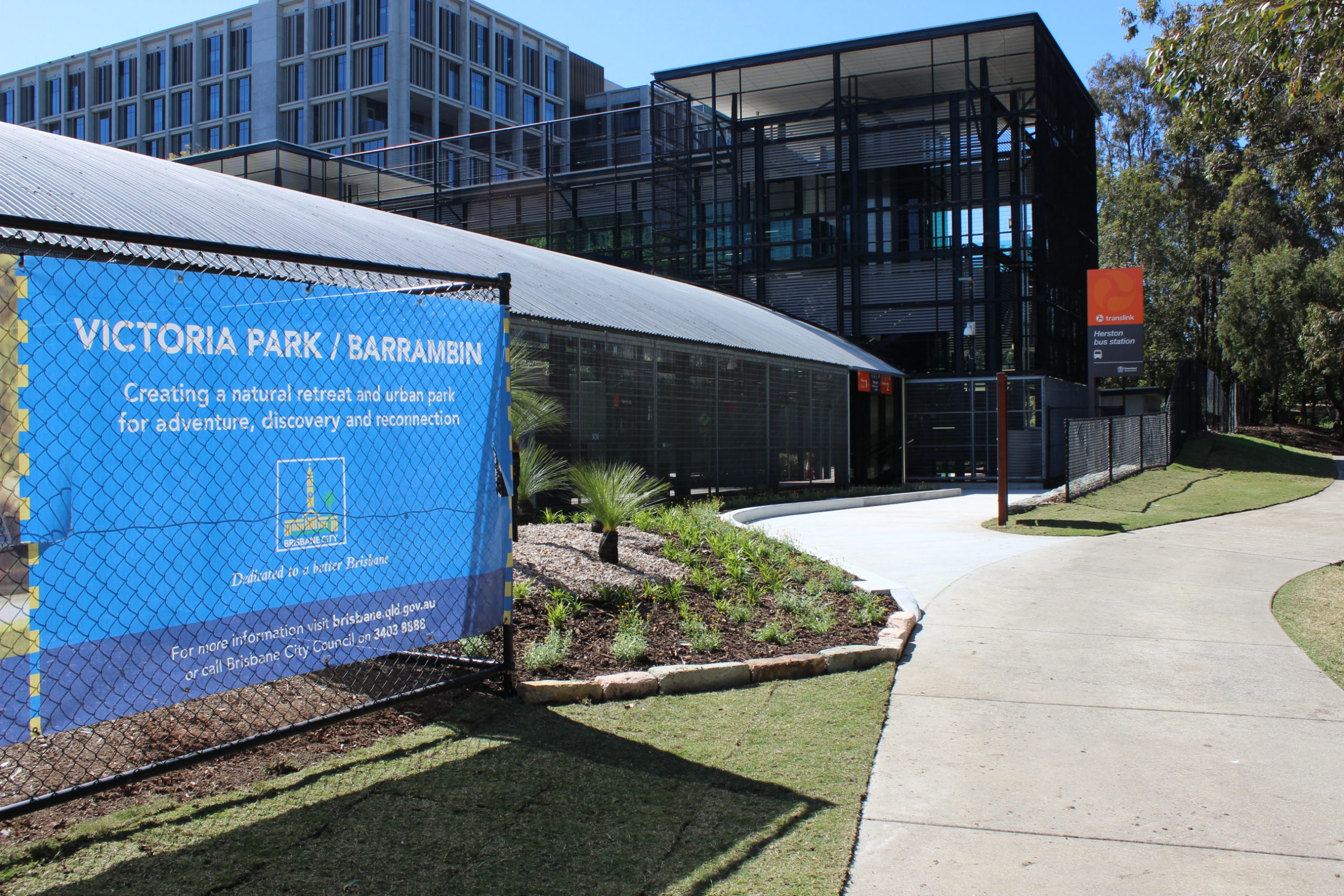 New Busway Access Victoria Park/Barrambin has been delivered making it even easier for residents and visitors to visit Brisbane's biggest new park.
Lord Mayor Adrian Schrinner said the new entry from the Herston Busway station was now open, providing direct access from buses to the 64-hectare parkland.
"The park continues to be a popular destination for residents and visitors with more than 70 events held there since its transformation began, including the Green Heart Fair which attracted more than 15,000 people," he said.
"People could previously not access Victoria Park from the busway as the station had protection screens due to the close proximity to the golf course.
"With this area now public space, the screens have come off and better public transport access delivered.
"Having a direct public transport link from the bus to the park will not only be convenient but will takes cars off the road.
"In 2024 the turn-up-go Brisbane Metro will service this station, which will further improve the amount of public-transport access to the parkland.
"The timing of this new access could not be better, with Victoria Park to host Brisbane Festival's Brisbane Serenades event Voices of Vic Park in September.
"This free event will showcase Opera Queensland, The Little Red Company, the Queensland Youth Orchestra and more, and I encourage everyone to leave the car at home and catch the bus there."
While a large part of the site will be used as a temporary equestrian course during the Brisbane2032 Olympic and Paralympic Games, Cr Schrinner said Victoria Park continued its transformation into a world-class parkland.
"We've already planted 10,000 trees and shrubs, including 80 native species," he said.
"We've also improved the turf surface so it's a great space for people to play.
"There has also been a noticeable increase in birds in the park, including the Bush Stone Curlew who have been nesting in the area due to the improvement made to the habitat.
"We will continue to work with the local community to shape this expansive greenspace for future generations to enjoy, with further community consultation to take place later this year."
For more information, visit www.brisbane.qld.gov.au or call Council on (07) 3403 8888.