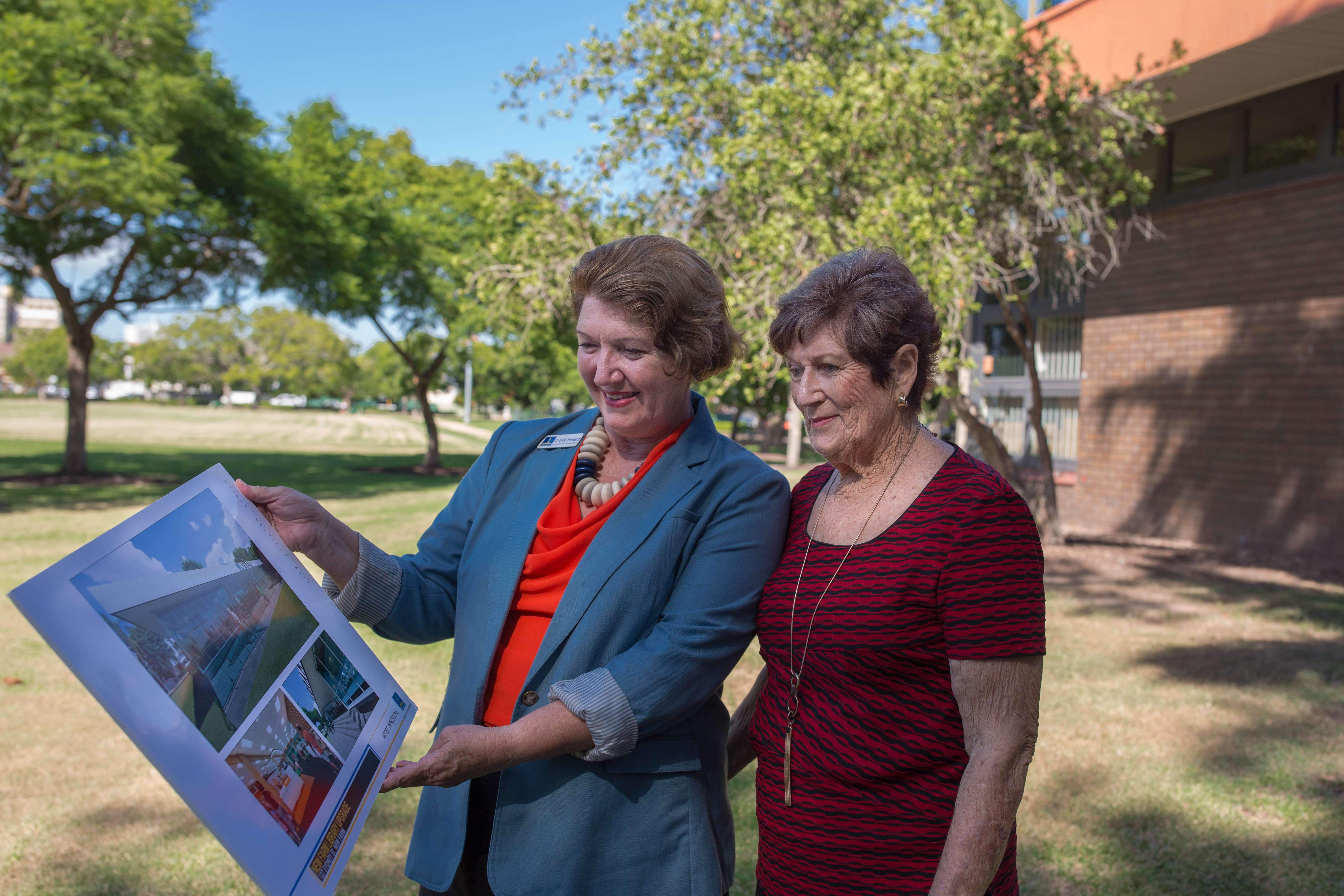 Central Ward Councillor Vicki Howard today has announced plans for a refurbishment of the New Farm Library have been completed and lodged for development approval.
Cr Howard said the $2.5 million upgrade would be the first major upgrade of the New Farm Library in more than 20 years.
"An upgrade of our beloved New Farm Library will include a new covered outdoor terrace, a new program room opening onto the outdoor terrace and a new reading room overlooking New Farm Park," Cr Howard said.
"Already this popular local library sees close to 120,000 annual visitors and a total of 122,700 items are borrowed from New Farm, these upgrades will provide even more opportunities for residents to enjoy this great local facility.
"In particular this upgrade will provide a larger children's library area, which will be a fantastic upgrade for the many parent who bring their babies, toddlers and children to participate in our free programs.
"Council is also intending to upgrade the existing toilet facilities, install new carpet and furniture, upgrade the library's ICT network and improve landscaping around the library."
Cr Howard said that the upgrade comes after the start of longer library opening hours for New Farm Library starting last weekend.
"Now Central Ward residents will be able to visit the New Farm Library all day Saturday, between 9am and 4pm," she said.
Cr Howard said she will keep the community updated with progress of the library upgrade plans.