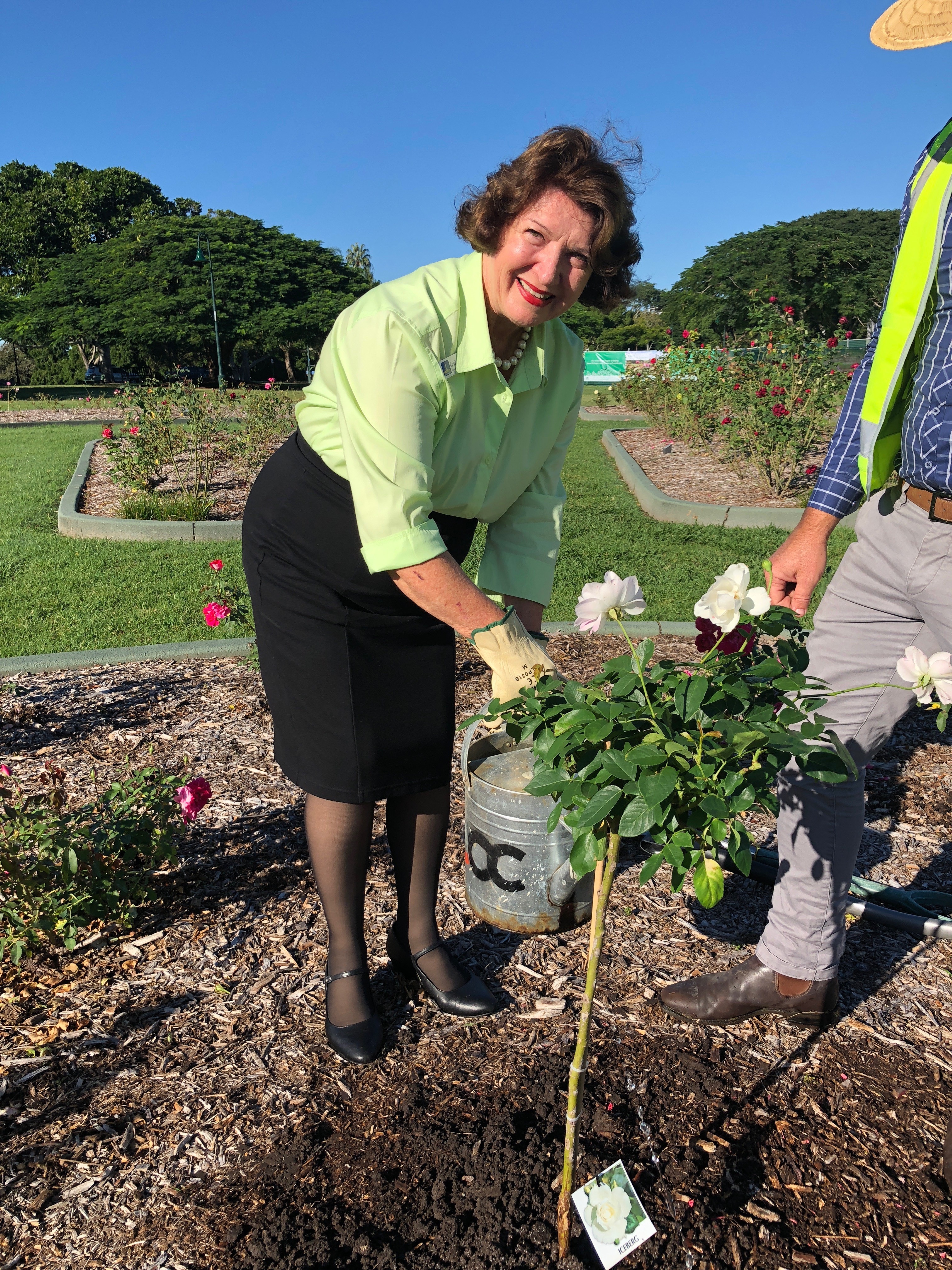 Vicki planting the first of the 2500 new roses in New Farm Park 2018
We are always planning for the future whilst considering and caring for the past.
New Farm Park is one of the 35 State listed heritage parks located in Brisbane and we would like to understand what elements are significant from a heritage perspective to you.
This work is part of our commitment to enhancing and maintaining more than 2100 parks across the city. Outcomes from the community survey will help inform future planning for conservation management in New Farm Park and ensure heritage values are preserved.
The survey closes on 10 June so have your say today at https://www.brisbane.qld.gov.au/things-to-see-and-do/council-venues-and-precincts/parks/parks-by-suburb/new-farm-parks/new-farm-park-heritage-values