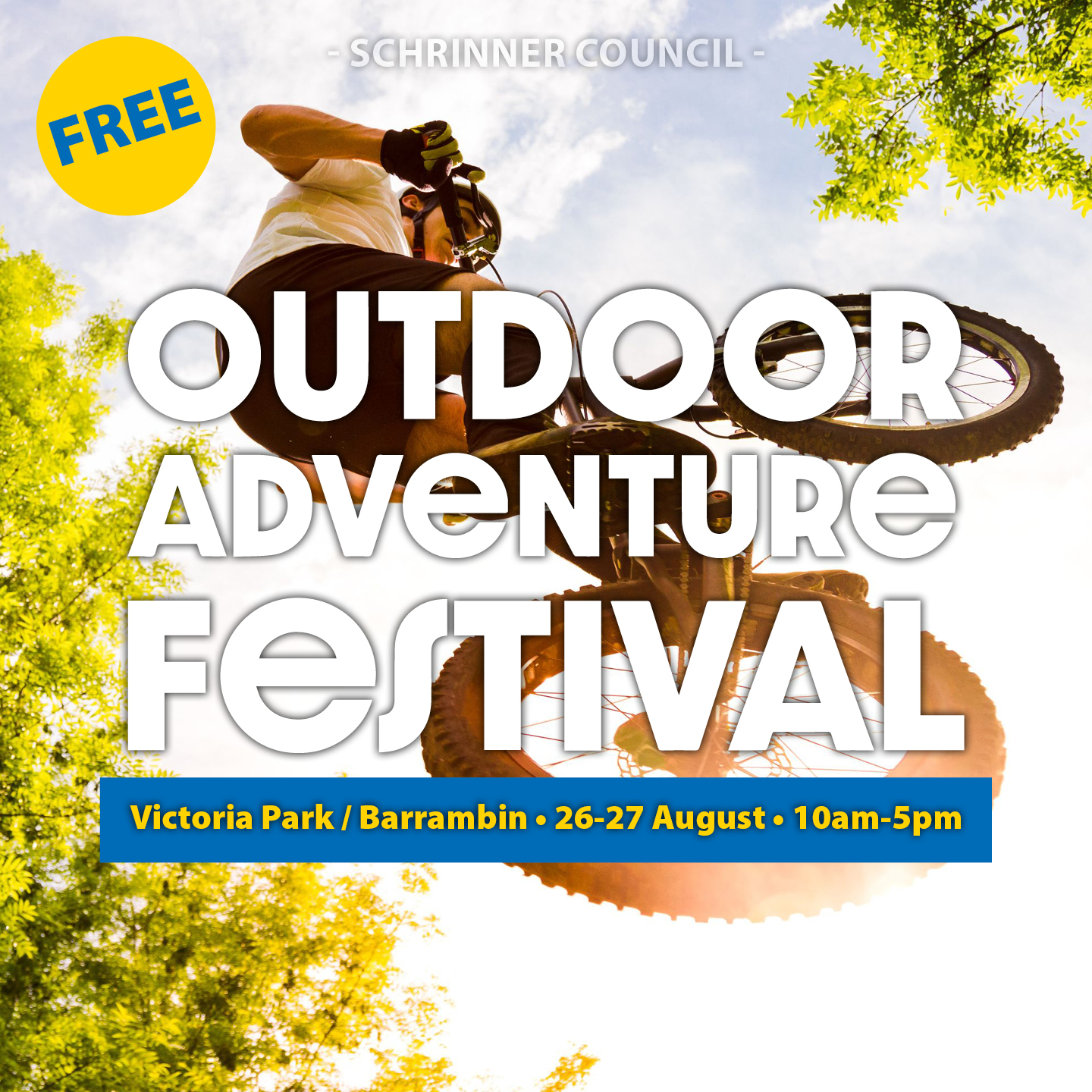 Outdoor Adventure Festival Victoria Park THIS weekend – Calling adventure seekers, nature lovers and those who find solace in the great outdoors – Victoria Park's inaugural Outdoor Adventure Festival is on Saturday 26 and Sunday 27 August 2023 from 10am to 5pm.
The park will be pulsing with –
heart-racing activities,
workshops,
inspiring conversations,
live music and food trucks.
Just some of the activities on offer include –
trail running,
archery,
disc golf,
BMX workshops and more.
There's also sessions with some of Australia's finest talent including –
Ninja Warrior extraordinaire Ben Polson,
elite adaptive athletes Natasha Price and Adam Sheppard,
Mike from Alone Australia, among others.
Check individual event listings for details.
The entire event is free to take part in and is produced by Brisbane City Council.
Getting here:
Entry to Outdoor Adventure Festival is via the Gilchrist Avenue entrance to Victoria Park.
Event attendees are encouraged to travel to the event by walking, cycling or public transport. Victoria Park is well-serviced by buses via the Inner Northern Busway, with nearest stop at Herston Station.
Limited free parking for the event will be available at the Victoria Park Sports Fields located off Gilchrist Avenue and there will be a dedicated area on Gilchrist Avenue for ride share pick up and drop off.
No event parking will be available in the car park off Herston Road.
The full program is also available to download.
Don't forget we are restoring the natural landscape, wetlands and watering holes, massively increasing tree cover and introducing nature-based play spaces, including a tree house, are all part of the exciting final plan. The Victoria Park / Barrambin Master Plan includes:
➢ 60 per cent canopy cover to create homes for wildlife and improve urban cooling
➢ Adventure Valley – including mountain bike track and a high ropes course
➢ The Tree House lookout and café
➢ Upgraded pedestrian and bikeway bridge
➢ Nature water play gully
➢ Water play area
➢ Reinstated water holes and wetlands
➢ Adventure playground
➢ Community sports precinct
➢ Community edible garden
More information at www.vickihoward.com/victoria-park-master-plan