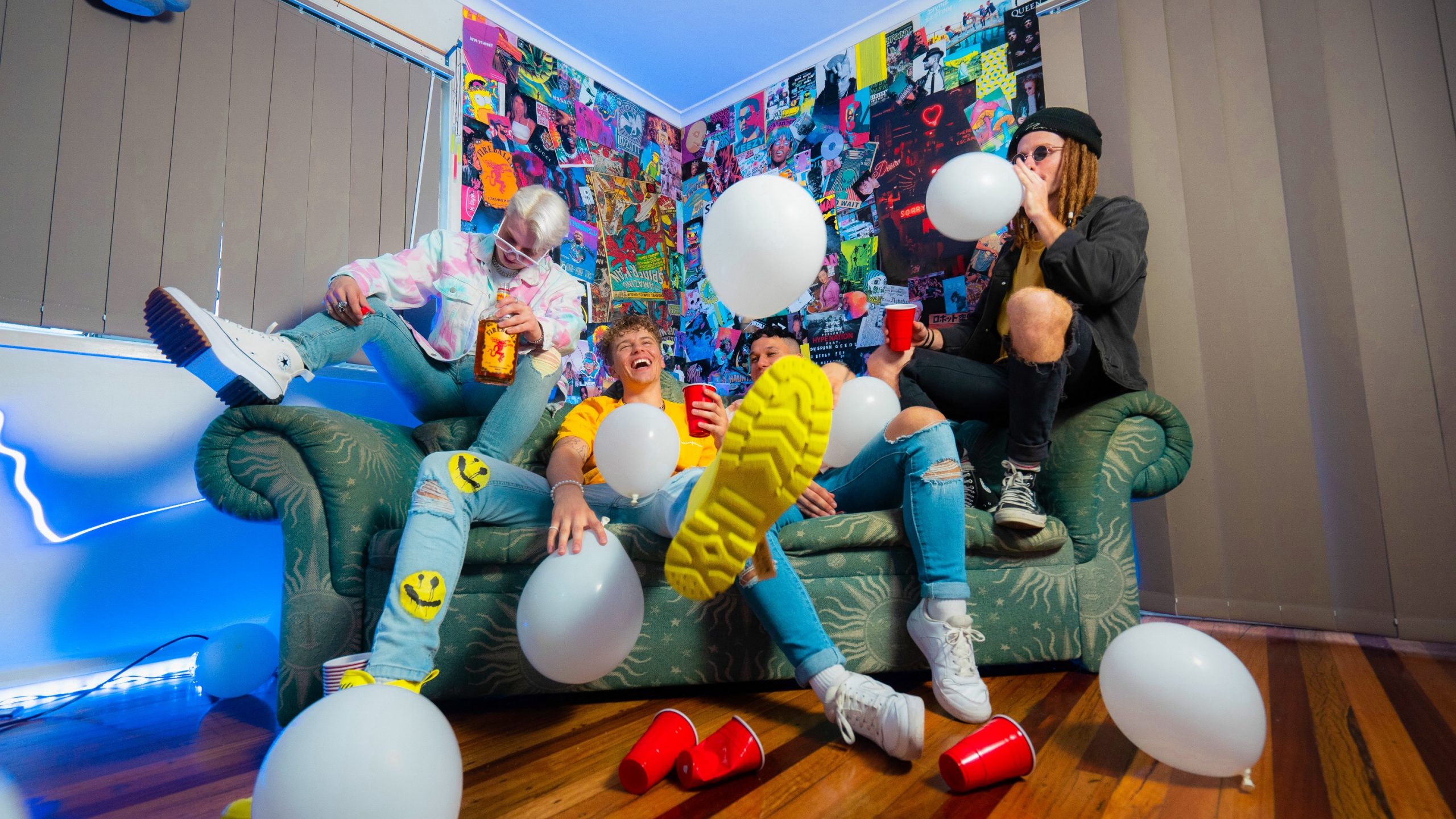 Lord Mayor Adrian Schrinner has revealed the names of the up-and-coming Brisbane musicians set to kickstart their careers by taking part in the Schrinner Council's highly-regarded music program, The QUBE Effect.
Cr Schrinner said 24 musicians, including hip hop artists, an indie rock band and solo singers, had been chosen to be part of the QUBE Effect program which has helped launch the careers of some of Australia's most recognised indie artists, including Hope D, Sycco and Beddy Rays.
"We've unearthed another exceptional cohort of finalists for 2022 program who represent Brisbane's diverse music scene and the incredible talent our city is famous for, from indie-pop and surf rock to folk, hip hop and electronic," he said.
"These finalists were selected from a pool of applications and I want to commend everyone that nominated to take part in the program."
Cr Schrinner also revealed several exciting new additions to the program's Expert Panel for 2022, including Powderfinger band members Ian Haug and John Collins (JC), and The QUBE Effect 2019 alumni Hope D.
"This is a once-in-a-lifetime opportunity to really delve into what it takes to be successful as an artist and work alongside industry experts with decades of experience," he said.
"We're thrilled to have music legends like Ian and JC joining an impressive panel line-up that includes festival coordinators, booking agents, musicians, First Nations artists, promoters and publicists."
Hope D said she was looking forward to working with the next generation of artists on their QUBE Effect journey.
"The legacy of participating in this program is ongoing for me," she said. "Through the QUBE Effect I had the opportunity to meet so many industry people and participate in professional development that I otherwise would not have had the access to.
"The mentoring and workshops helped me to refine what my goals and priorities were and attain some practical knowledge on how to pursue them."
2022 will be The QUBE Effect's eighth year and finalists will go in the running for a suite of prizes including a live performance gig at one of Brisbane's major entertainment events.
The program will run over six months from December 2021. As well as receiving training and one-on-one guidance, the finalists will each work with a production company to create and film a live performance.
Winners will be announced across five categories at an awards ceremony in June 2022.
For a full list of finalists and mentors visit brisbane.qld.gov.au and search "The QUBE Effect".
The QUBE Effect 2022 finalists are:
Flamingo Blonde – Band performing tongue-in-cheek music that resonates with the sound of a fresh humid sunshine and cool summer nights.
Tyla Jane – A solo singer-songwriter performing R&B-inflected indie pop.
New Living – Alternative rock and indie pop band formed in 2020.
Andy Martin – Energetic indie pop/rock singer-songwriter.
Dusty – Female fronted indie-rock band.
Staples – Alternative rock band formed in 2019 by high school mates.
NXT – A boyband with elements of hip hop, trap, pop, electronic and EDM.
Dave and the Mudcrabs – A 5-piece band that blend pop melodies with an energetic brand of alternative rock.
Kalopsia – Solo singer-songwriter blending pop, funk and space disco.
Patient Lounge – Brisbane based alternative rock band.
Harley Meszaros – Solo rock artist.
Beefy Black – Hip hop artist dabbling in dance, drill and rock.
Sugar Leaves – Lo-fi indie-psych band.
Flag Duty – Indie pop-rock four-piece band.
Jade not Jane – Four-piece ensemble writing and performing synth pop rock.
Charlotte Marnee – Solo artist with mix of pop and contemporary alternative R&B.
Maisy Taylor – Singer-songwriter who blends folk, pop and indie influences.
Bridget – Solo singer-songwriter playing upbeat pop-rock.
Lunch box club – 3-piece surf rock band.
Laius – Electronic pop producer and singer-songwriter.
Sacred Hearts – Post-pink trio band.
Harry Kidd – Solo singer-songwriter utilising an eclectic array of rock, pop and folk influences.
Special Features – 3-piece alternative rock band.
Emma Tomlinson – Solo singer and musician blending pop, alternative and pop-classical.