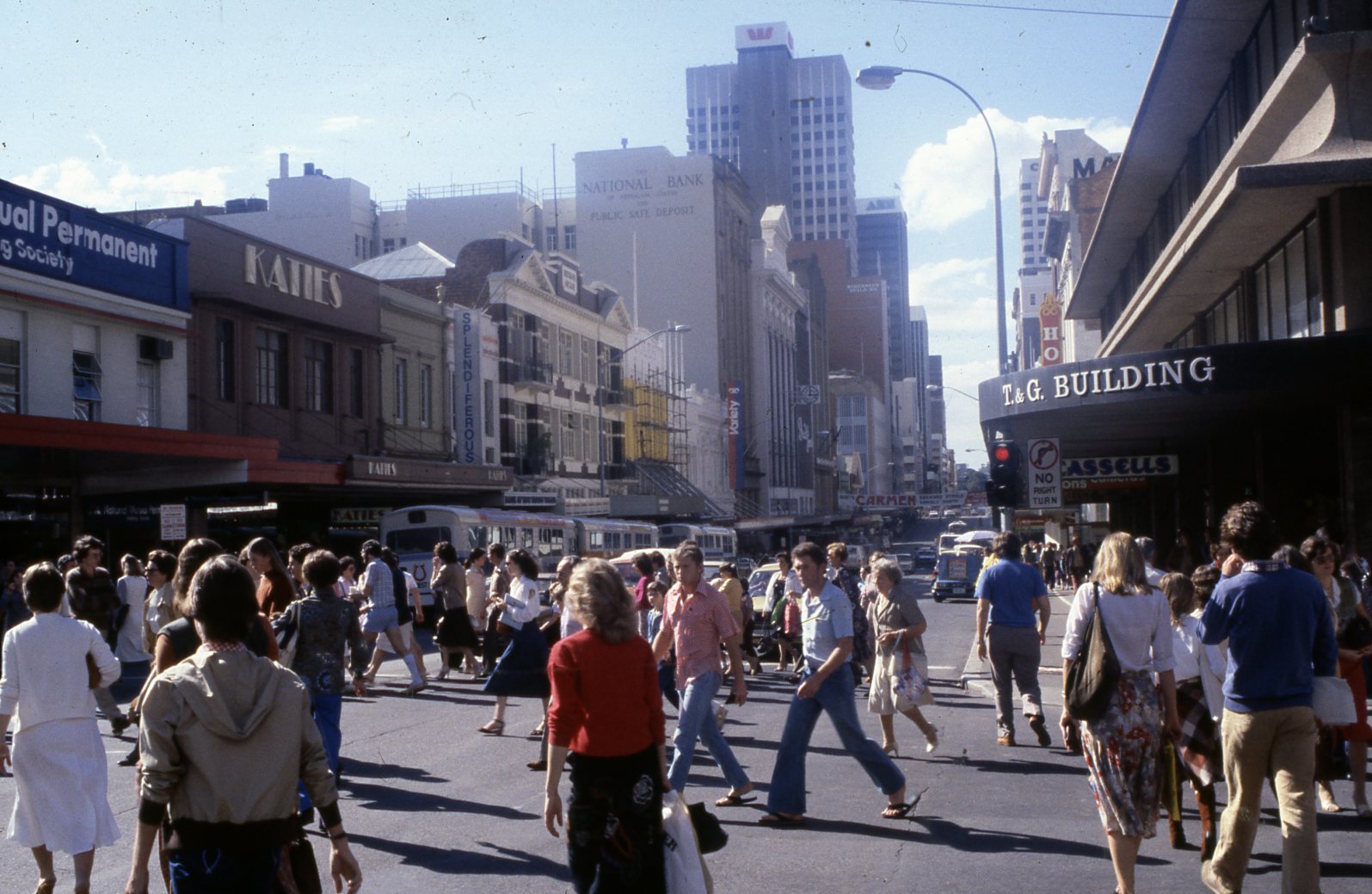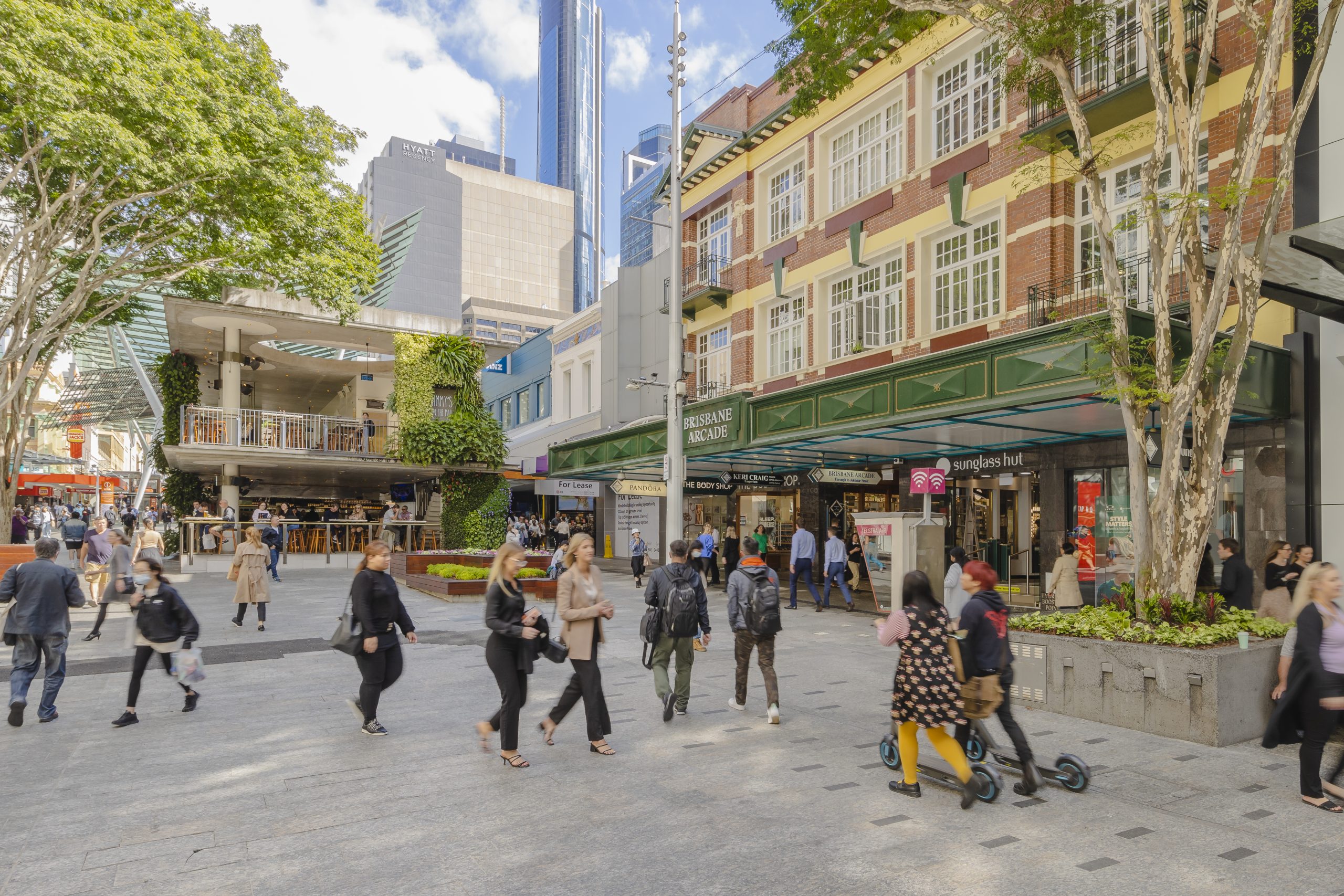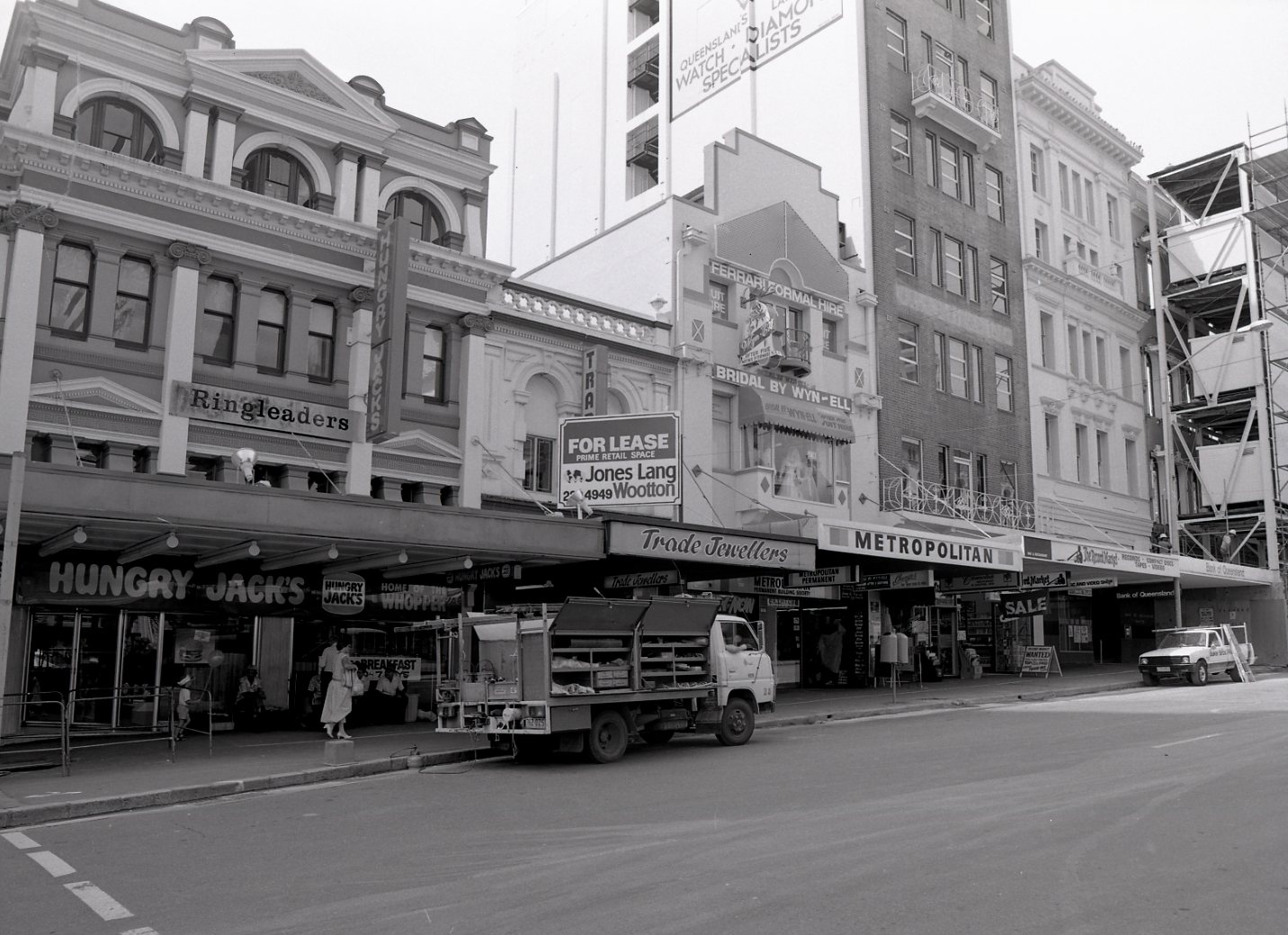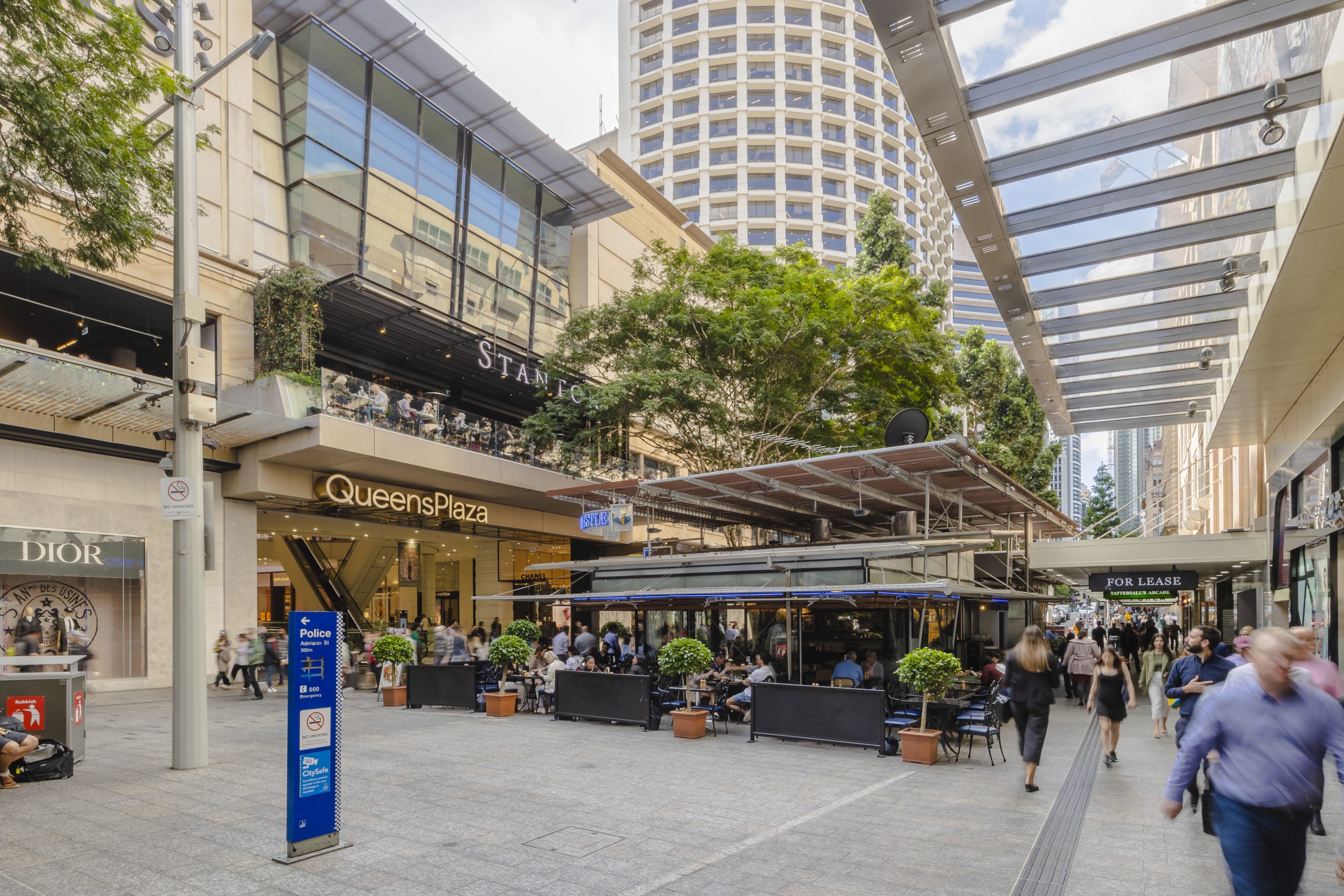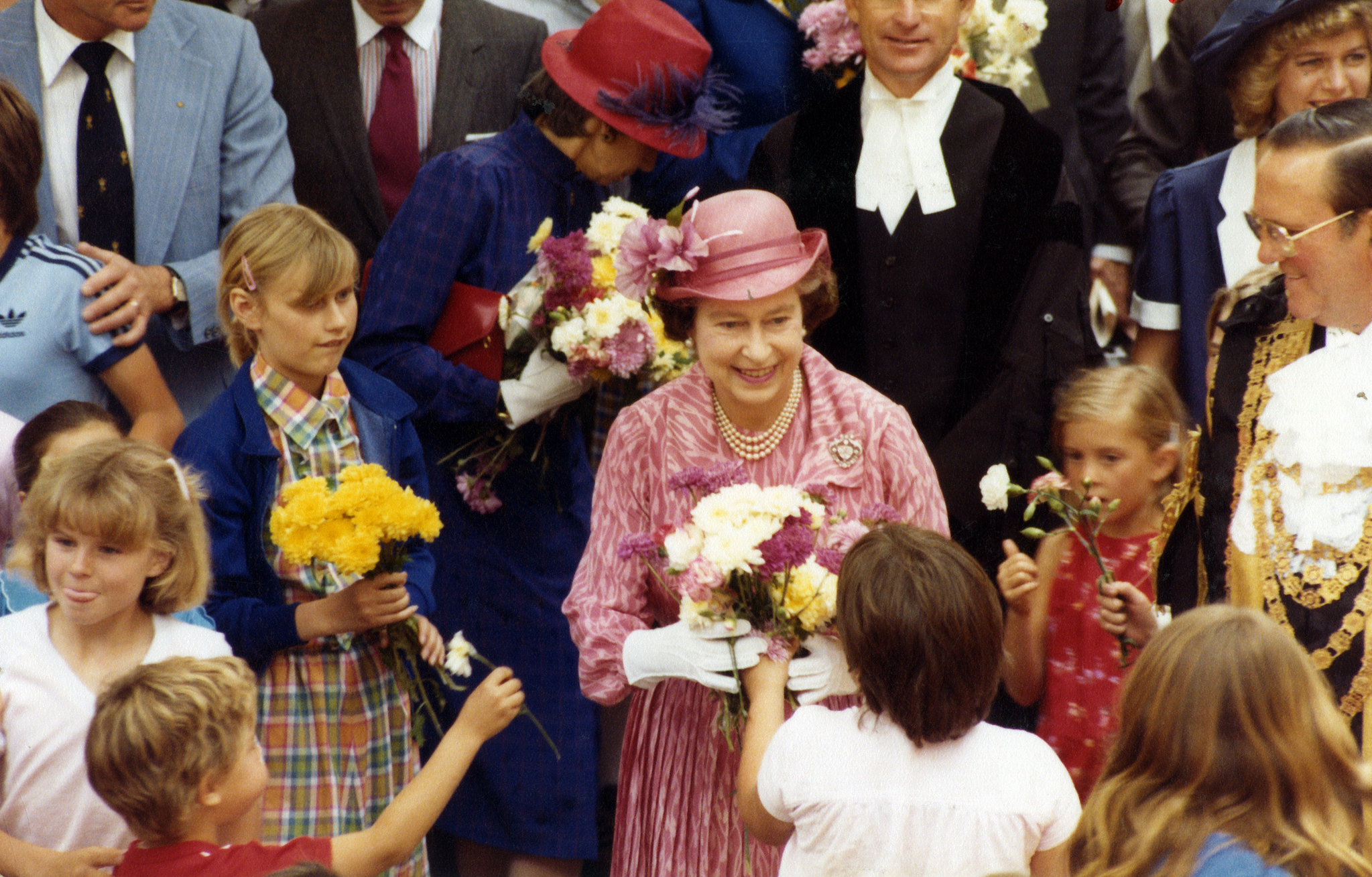 Queen Street Mall turns 40
Queen Street Mall's reputation as Australia's best outdoor mall is set to soar thanks to massive investment into new hotel, restaurant, office and transport developments occurring in Brisbane's CBD.
Lord Mayor Adrian Schrinner said 40 years on from being converted from a road, Queen Street Mall continued to attract more than one million pedestrian movements a week.
"On this day forty years ago, Queen Street was opened to pedestrians, marking the history-making start of one of Australia's longest running and most popular open air pedestrian malls," Cr Schrinner said.
"The mall has continued to evolve over the decades, with attractions like Wintergarden, the Myer Centre and Burnett Lane fighting off competition to ensure it remained popular amid the rise of major suburban shopping centres.
"The mall is now bouncing back after visitor numbers were decimated during the global pandemic.
"As it returns to its post-pandemic prime, with pedestrian movements at 72% of pre-COVID levels, it is set to be bolstered by massive investment into new CBD attractions and transport options.
"With major transformations underway like Queen's Wharf and Waterfront Place, Queen Street Mall is at the centre of an exciting evolution that will drive visitation and renew popularity in the iconic precinct.
"Getting there will be easier than ever, with works underway to deliver the Brisbane Metro, Kangaroo Point green bridge and Cross River Rail."
Cr Schinner said Queen Street Mall will continue to evolve with exciting plans to beautify surrounding streets and introduce more pedestrian space as part of the Albert Street Green Spine Vision.
"Adelaide Street is also set to be rejuvenated with the introduction of the Brisbane Metro helping to revive this major thoroughfare with wider footpaths, new seating and greenery.
"We've also just completed works on a subtropical green and timber seating precinct right in the heart of the mall, beautifying the amenities block on the corner of Albert and Queen Streets."
Celebrating its fortieth milestone, renowned Brisbane fashion stylist, educator and commentator Dianne Cant said Queen Street Mall staked a claim as the city's premiere fashion destination since its inception.
"I was involved in the first fashion parades in 1982 in the mall. The brief back then was to promote the retailers and impress the shoppers with what was on offer; they weren't just entertainment but of course, the crowds stopped for 15 to 20 minutes and enjoyed," she said.
"Every parade week brought such a lovely stylish vibe but the highlights for me were when we conducted the preliminary judging for the RAQ Fashion Design Awards in the mall which literally stopped everyone in their tracks – there could be up to 100 models with their designers appearing in the different categories.
"Another personal highlight was being invited to drive Brownlow Medallist Simon Black in a convertible car down the mall when the Brisbane Lions won the AFL Premiership in 2002."
Residents and visitors are invited to join Queen Street Mall's fortieth anniversary celebrations in the city throughout August, culminating in a celebratory Street Party on Friday 26 August.
BACKGROUND:
Queen Street Mall timeline:
1982: Queen Street Mall opens ( 9 August)
1982: Queen Elizabeth II visits the mall during the Commonwealth Games (7 October)
1982: Wintergarden opens
1988: Myer Centre opens
1994: Safety initiative CitySafe introduces closed circuit television to the mall
1999: Queen Street Mall is refurbished
2005: Queen's Plaza opens
2009: Burnett Lane integrated
2011: Queen Street Mall goes smoke-free
2012: Winter Garden refurbished
2013: Myer Centre façade refurbished
2014: Wi-Fi introduced in CBD
2015: Queen Street Mall revitalisation
2021: Construction on Queens Wharf and William Street precinct
For more information and the full program: www.bnecity.com.au/qsm40.