Stop the State Government REDEVELOPING Roma Street Parkland
I'm sure you'd agree that creating new parks and enhancing and maintaining existing parkland is what Brisbane City Council does best.
I am so glad that our administration is creating the biggest new park in 50 years in your area with our Council plans to fully open Victoria Park to the public – it will be a signature park with a vision to reach 60% tree cover, up from 10% at present.
Our commitment at Council seems to stand in stark contrast though to the current plans by the State Government for the Roma Street Parkland area.
The State Government has published their Roma Street Cross River Rail Priority Development Area Proposed Development Scheme for public comment. Their proposal allows for the redevelopment of land within the Roma Street parkland area to create "average" building heights of 12 stories across this precinct.
The area I'm talking about is the space bounded by College Road and Parkland Boulevard. It is currently being used for the visitor parking and a maintenance compound that supports the essential operations of our Roma Street Parklands – you can see where I mean from the image below.
This published document supports the State's Cross River Rail project and, whilst we all acknowledge the need for housing and infrastructure for a growing population, it should not be at the expense of parklands.
I don't know where the State Government thinks all the current lawnmowers, tractors, maintenance equipment and staff facilities will go or where the 149 car parking spaces will be relocated to once 12 story buildings are developed.
….We have a once in a lifetime opportunity to secure this inner city land for the continued support of Roma Street Parklands.
Let's not allow high-rise buildings because once this land is redeveloped by the State, it's lost forever….
If you are concerned, join me by emailing your thoughts today to central.ward@bcc.qld.gov.au
Let's try and convince the State Government that we need to support and protect our open spaces, not sell them off to developers.
NB — The State Government public comment on this change closes for feedback on 1 April 2021
The full State Government document can be found at https://s3-ap-southeast-2.amazonaws.com/cross-river-rail/wp-content/uploads/2021/02/17070110/Roma-Street-CRR-PDA-Proposed-Development-scheme.pdf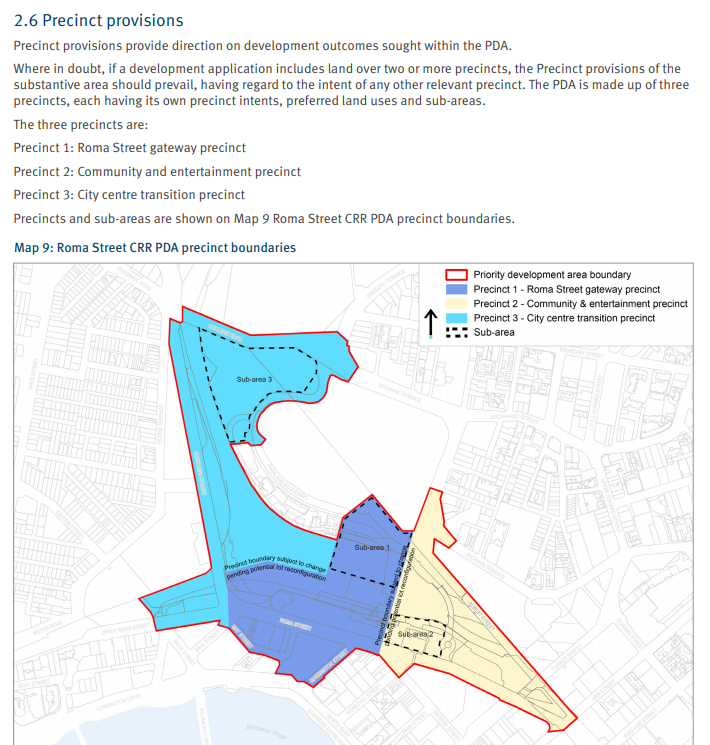 Precinct 3: City centre transition precinct