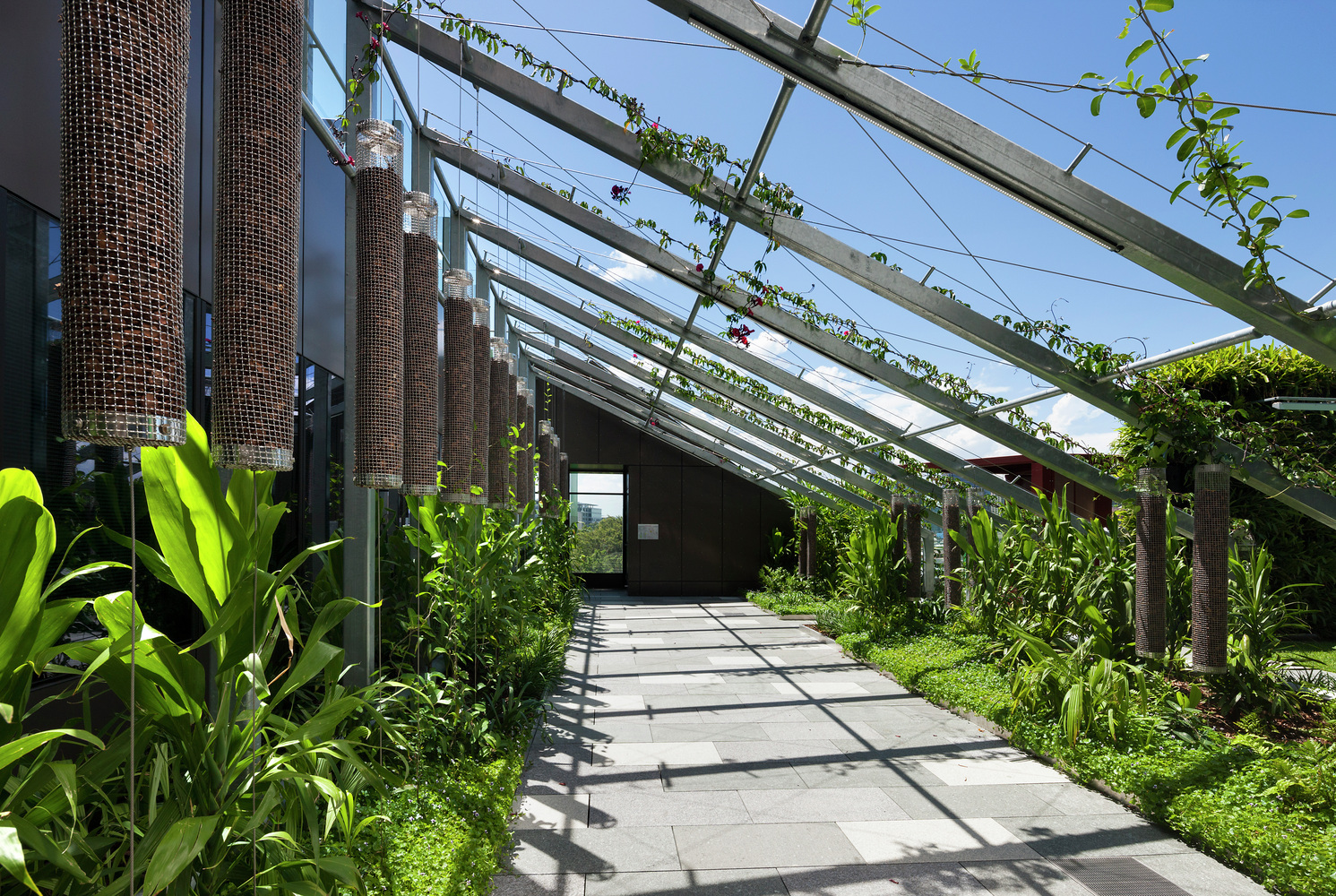 Brisbane's inner-city could soon become a jungle of rooftop greenery, with Brisbane City Council making it easier for new developments to include green open space as part of their the changes to Brisbane's City Plan were the latest step in implementing Brisbane's Future Blueprint, which had been shaped based on community feedback received during Council's Plan Your Brisbane initiative.
Cr Vicki Howard said "Brisbane is a great place to live, work and relax and we are increasingly seeing residents and visitors enjoying the city's vistas and subtropical weather from the rooftops of inner-city dwellings," Cr Howard said.
"We are a city that is internationally renowned for our great outdoors and Council will now formalise our support for rooftop gardens and green spaces in new developments, with changes to City Plan.
"These changes will allow new developments to include a rooftop communal area, without listing it as an additional storey.
"Council will also have the ability to ask developers to incorporate and maintain green spaces on the rooftops and walls of new apartment buildings, to support our vision of a clean, green and sustainable city.
"Council is committed to ensuring our city is liveable for future generations as part of our vision laid out in Brisbane's Future Blueprint, and protecting and increasing greenspace will mean a healthier city with more for residents to see and do."
Cr Howard said protecting and creating greenspace was one of the key messages as part of a conversation with more than 100,000 residents during the Council's Plan Your Brisbane initiative.
"Our New World City's Buildings that Breathe design guide provides a unique vision for best-practice building design, showcasing examples of the type of development that we hope to enable as a result of Brisbane's Future Blueprint," she said.
"Brisbane is Australia's most biodiverse capital city, with more species of native plants and wildlife than any other in Australia and new developments that incorporate greenery contribute to our vision of creating a city of urban gardens."
The proposed changes to Brisbane City Plan will follow a series of amendments as part of Council's delivery of Brisbane's Future Blueprint, which includes providing more protecting for the city's heritage and safeguarding some of the city's most iconic views.
For more information on Brisbane's Future Blueprint, visit brisbane.qld.gov.au or call Council on 3403 8888.