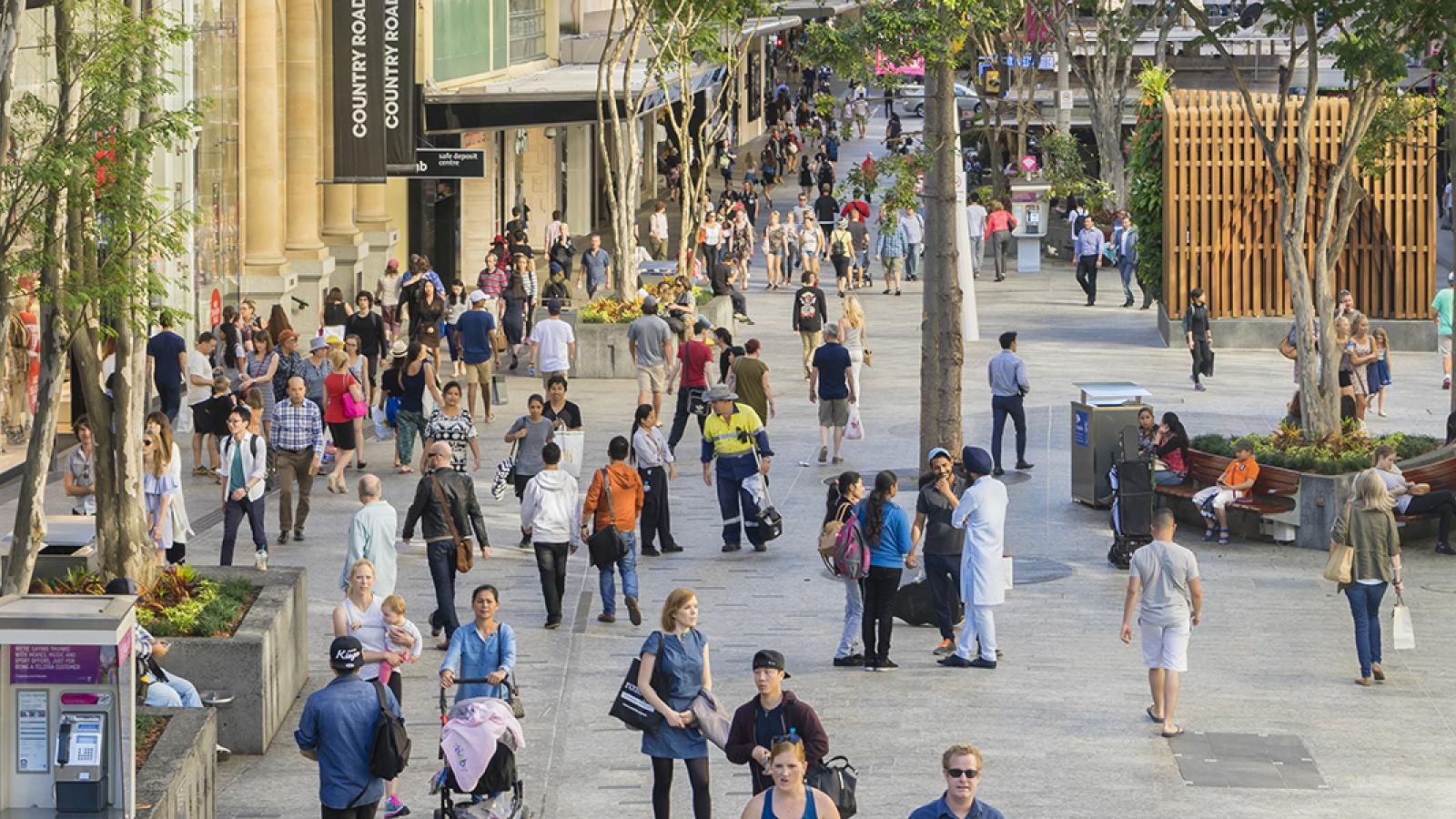 Shoppers Returning to Mall

Pedestrian traffic in Queen Street Mall has begun bouncing back since mask restrictions were eased earlier this month, Lord Mayor Adrian Schrinner has revealed.
Cr Schrinner said the immediate increase in foot traffic was encouraging however the number of people in the city centre still remained well down on pre-COVID levels.
The Lord Mayor urged Brisbane residents to take advantage of the current discounts during Black Friday sales and do their Christmas shopping in the city centre.
"Our city retailers, restaurants and bars have endured another tough year because of the pandemic and the restrictions," Cr Schrinner said.
"While I am encouraged that foot traffic in the Queen Street Mall has shown immediate improvement with the lifting of mask restrictions, there's still a long way to go before our city centre fully recovers.
"So I am urging people to go into the city and back our retailers and restaurants. These businesses support so many jobs and we all want them to be around when this pandemic is finally over."
According to the Council's figures, current foot traffic in the Queen Street Mall is at 64 per cent of pre-COVID levels.
This compares to 58 per cent in the week prior to the lifting of the requirement wear masks indoors earlier this month.
At its lowest point in 2021, pedestrian traffic was 20 per cent of the pre-COVID average (August) while the figure was 88 per cent in the week prior to Christmas last year.
Cr Schrinner said he wanted the number of people Christmas shopping in the Queen Street Mall to be better than last year's figure.
"Black Friday has now surpassed Boxing Day as the biggest day on the retail calendar and we've seen sales trending upwards which is great news for our CBD," Cr Schrinner.
"If last year's Christmas period is anything to go by, we can expect this weekend to be a good indicator of whether retailers can expect to end the year on a high."
The Schrinner Council this week released the City Centre Masterplan which detailed a range of short and long-term actions that would help drive the recovery of Brisbane's CBD.
"Our plan will mean more activation and events, better public transport improvements and even greener streets and public spaces," Cr Schrinner said.
"When the 2032 Olympic and Paralympic Games come around, I want our city centre to be a thriving, welcoming space for the tens of thousands of people from around the world who will experience it for the first time."
FOr more information on business in Brisbane, just visit www.brisbane.qld.gov.au/about-council/governance-and-strategy/business-in-brisbane