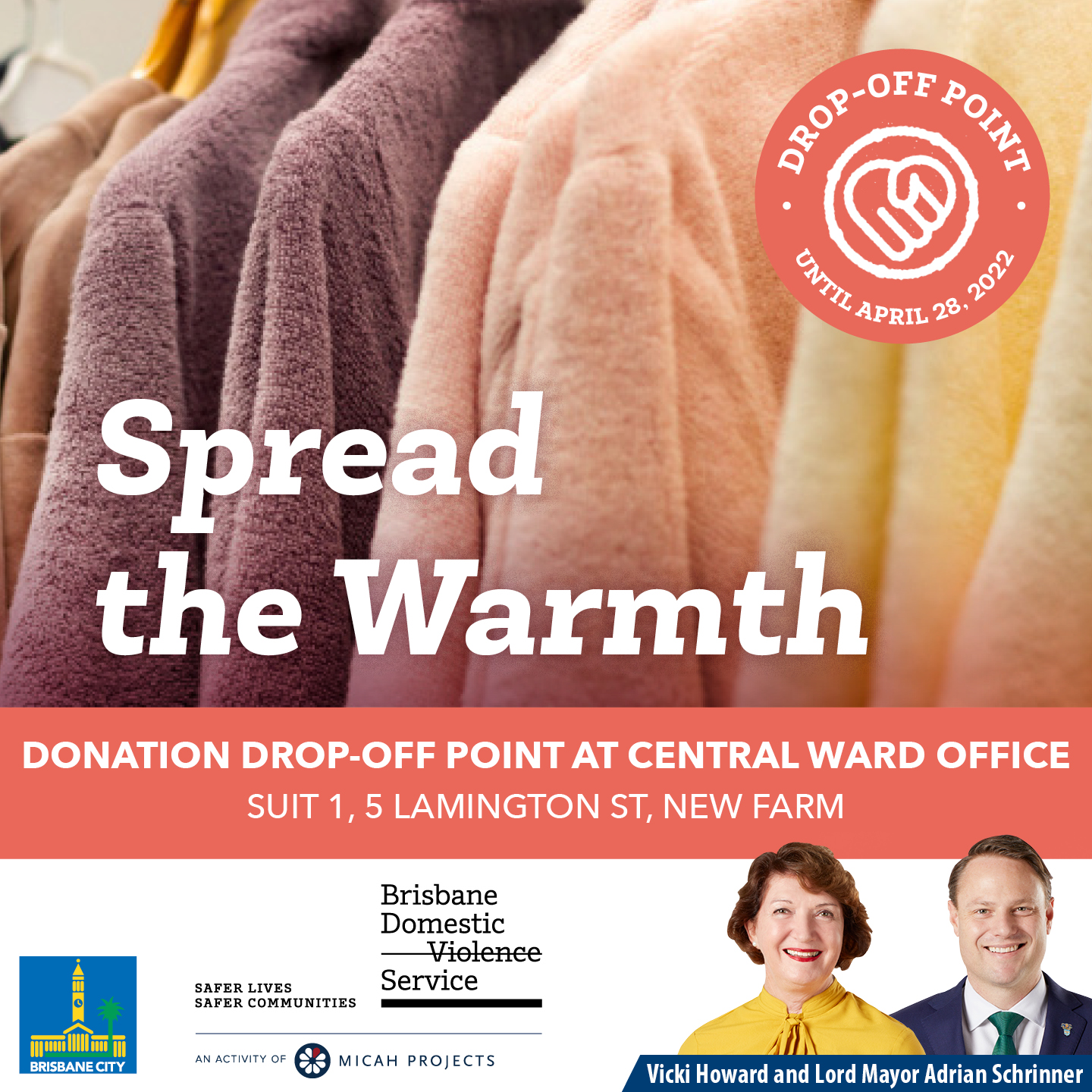 I'm delighted to be helping the Micah Projects' Brisbane Domestic Violence Services team as they announce their Spread the Warmth campaign 2022 is underway.
We are accepting donations of robes for women who have experienced domestic violence and provide them to women in crisis accommodation and refuges throughout Brisbane on Mother's Day.
This is a great opportunity to make women in crisis feel connected and supported by their community.
We are reaching out to see if you would like to participate by donating a new bath robe by Thursday 28th April to allow for delivery on Mother's Day 2022.
Micah will be distributing the robes to those in need on Sunday 8th ​May.