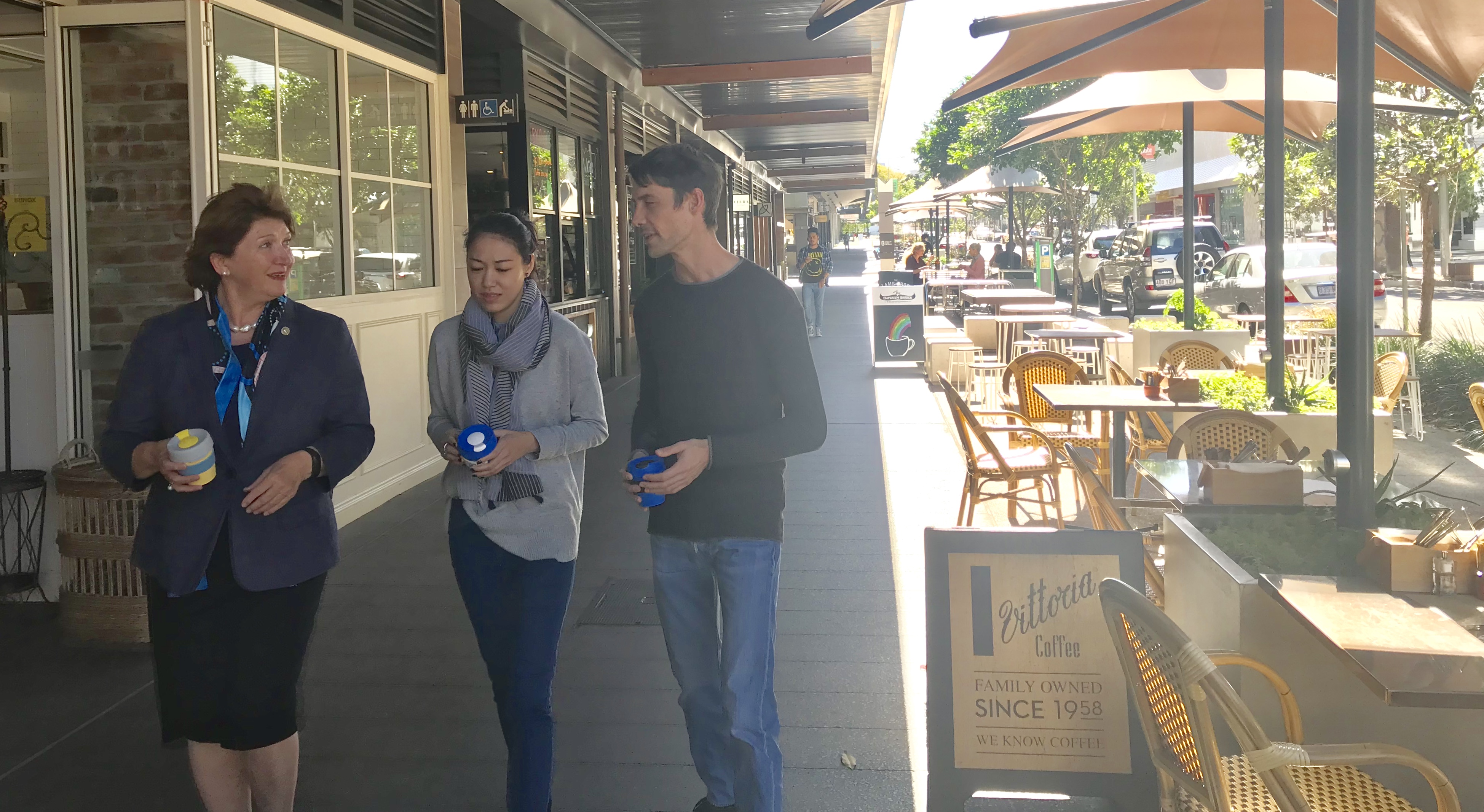 Tackling housing affordability locally is a priority of ours and we will introduce a new rating category for owners who use accommodation websites to lease suburban homes like hotels – pressuring them to return these properties to the long-term rental market.
The new Transitory Accommodation rating category will help tackle housing affordability and Brisbane's lack of rental homes while ensuring owners who continue to use the lucrative short-term market pay their fair share.
Lord Mayor Adrian Schrinner said he would be happy if the new Transitory Accommodation rating category, which was more in line with commercial rates, did not raise a single dollar.
"Brisbane is a victim of its own success with our status as Australia's fastest growing capital city contributing to a chronic shortage of rental properties," Cr Schrinner said.
"This situation is impacting a significant number of people so getting owners to return homes to the long-term rental market is an important step.
"Brisbane has plenty of great hotels with many more under construction, and our suburban streets were never meant to be home to mini hotels that house different tenants every week.
"Many of these properties also generate complaints from neighbours and this results in higher compliance costs that must be paid by all Brisbane ratepayers.
"It is my hope that instead of paying extra, many owners will return these houses and apartments to the long-term rental market which will help ease our housing shortage.
"There is no silver bullet solution to housing affordability, but this is one way we can play a part at a local government level."
Under a staged introduction from July 1, owners who rent residential properties through websites like Airbnb, Booking.com and Stayz will be asked to self-identify.
Residents will be encouraged to share information about properties being used for short-term accommodation while Council officers will also use a number of online resources.
Properties leased for less than 60 days a year or with just a bedroom for rent will be excluded.
Eligible owners will pay a 50 per cent surcharge on their current rate bill, meaning a property on Brisbane's minimum rating category will pay about $600 extra a year.
Short-term accommodation rentals have generated an estimated 275 complaints in the past three years with the issues coming from right across Brisbane suburbs, including Darra, Wavell Heights, Rochedale and Paddington.
"This surge in short-term accommodation over recent years also increases compliance costs for Council as a result of homeowners suddenly living next door to what's become a commercial property," Cr Schrinner said.
"The new rating category will mean those owners who chose to have their property in the short-term market will pay their fair share."
Cr Schrinner also confirmed new funding for homelessness programs as part of the 2022-23 Council Budget.
"Several of these programs, such as the one run by the wonderful team at Micah Projects, have significantly exceeded all expectations and we will move to ensure they continue by providing specific funding to these organisations," he said.
"While the State and Federal governments are primarily responsible for addressing homelessness it's clear that they haven't done enough and our strategic investment in this area is getting great results.
"It also allows these hardworking organisations to demonstrate their successes to these other levels of government, assisting them in securing further support."
The new Transitory Accommodation rating system will be included in the Resolution of Rates and Charges from 1 July 2022. Implementation will be progressive throughout the next financial year.
As part of the implementation, owners will be asked to self-identify, members of the public report short-term rentals and online sources will also be used to identify properties not complying.
Top suburbs for complaints over past three years:
South Brisbane
Kangaroo Point
Balmoral
New Farm
Brisbane City
For more information on how we are tackling housing affordability locally at Council, just visit https://vickihoward.com/helpingthehomeless and www.brisbane.qld.gov.au