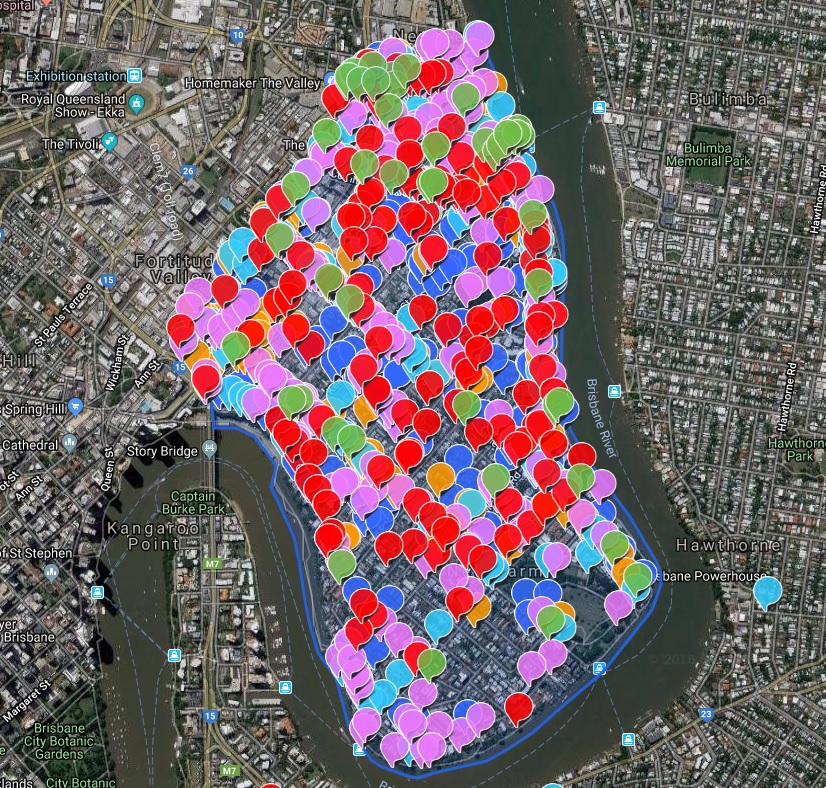 Brisbane City Council has received more than 6,000 submissions on congestion, parking, safety and connectivity as part of a comprehensive traffic study in Teneriffe, Newstead and New Farm.
The study has identified key issues and determined possible improvements to provide a more efficient local traffic network and get residents home quicker and safer.
"Over the past year, Council has been working closely with the community to seek their feedback about key traffic issues in the local area through online surveying and face-to-face engagement sessions," Cr Howard said.
"With the study now complete, Council has identified a number of priority projects to improve traffic flow, parking availability, connectivity and safety in the local area.
"Key recommendations that have come out of the study include intersection changes to improve pedestrian safety, as well as the construction of additional turning lanes to reduce congestion."
Teneriffe, Newstead and New Farm are areas of residential and commercial change and its world-class boutiques and businesses were drawing visitors from near and far.
"The Teneriffe, Newstead and New Farm precinct is a busy hub on the outskirts of the CBD, attracting visitors with its popular leisure, lifestyle and retail attractions," Cr Howard said.
"After nearly one year engaging with the community, it's fantastic to see the results of Council's comprehensive traffic study in the local area and I look forward to the recommendations being progressed in the near future."
The finalisation of the study identified a number of priorities, including:
Install right turn pockets, pedestrian protection and adjustments to on-street parking at McLachlan Street, Ivory Street and Robertson Street;
Install turn lanes at the Brunswick Street and Harcourt Street intersection;
Install signals at Doggett Street and investigate the feasibility of a roundabout or signals at Arthur Street and Harcourt Street;
Upgrade the Commercial Road and Doggett Street intersection;
Investigate pedestrian crossing options on Skyring Terrace, between Reddacliff Street and Wyandra Street;
Review the operation of the Skyring Terrace and Cunningham Street intersection, as well as the Skyring Terrace, Ann Street and Breakfast Creek Road intersection;
Undertake a speed limit review on Skyring Terrace.
For more information and the full report on this traffic study, visit www.brisbane.qld.gov.au or call Council on (07) 3403 8888.