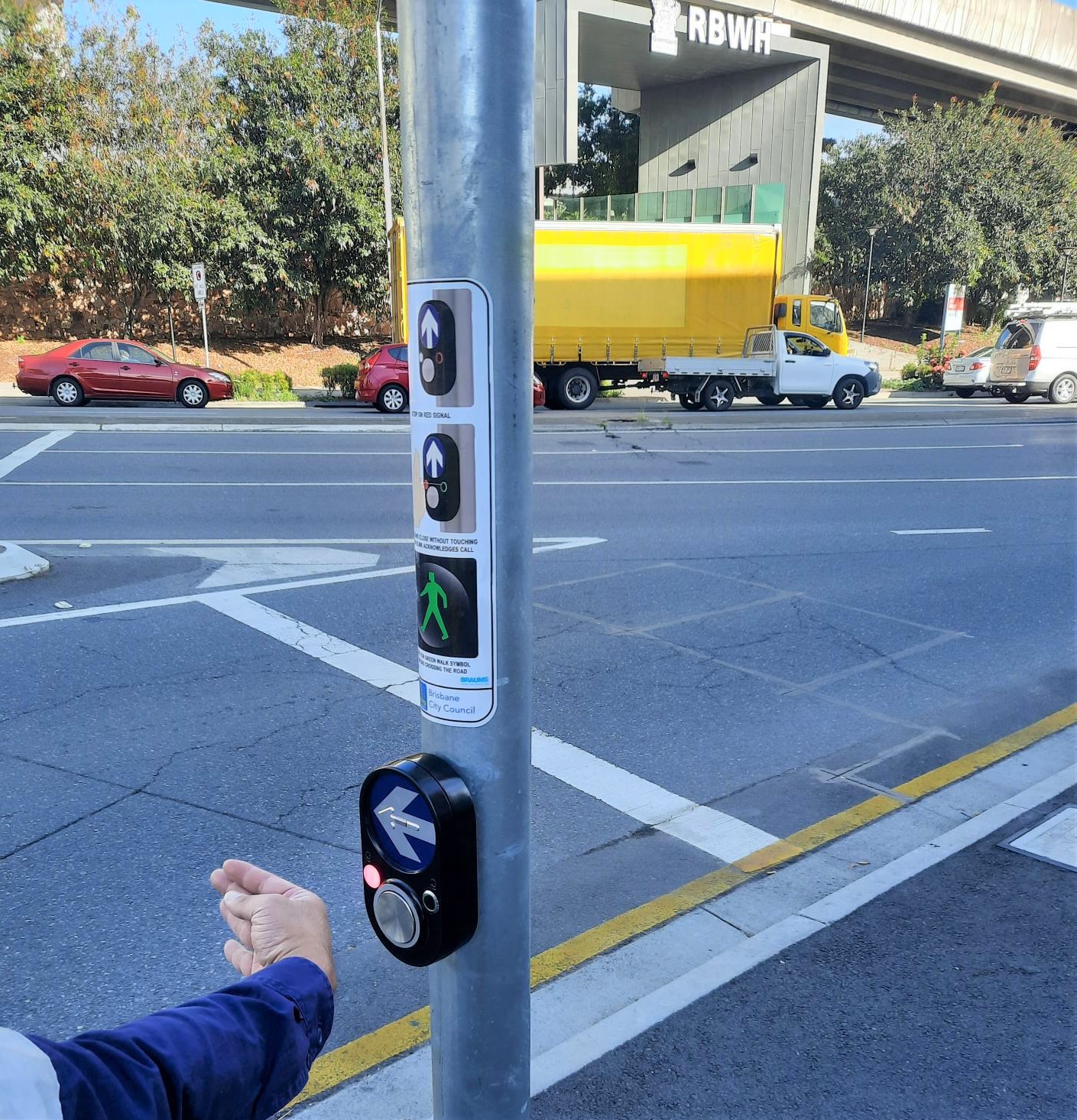 Touchless pedestrian button trial launched by the Schrinner Council as we roll out Brisbane's first touchless crossing button in a bid to improve safety and accessibility for all pedestrians.
Lord Mayor Adrian Schrinner said motion sensor buttons were popping up in cities around the world and were now installed at two locations in Herston for a three-month trial.
"Elbows, knees and knuckles are now the new normal when it comes to touching pedestrian buttons but this new technology isn't just about hygiene, it's about accessibility," Cr Schrinner said.
"The motion sensor technology allows pedestrian calls to be placed with movement, which will make them more accessible to people of all abilities and the elderly.
"There are two trial sites at this stage along Bowen Bridge Road at Herston Road and Butterfield Street, and if the trial is successful, and if successful, this technology is anticipated to be rolled out across Brisbane over several years.
"We want everyone to be able to travel around Brisbane as safely, efficient, accessibly as possible."
Cr Schrinner said the new sensors would also improve efficiency for Council by reducing the need for signal servicing.
"Pedestrian buttons are one of the major reasons for signals needing to be serviced and the touchless buttons are set to reduce the number of faults to be examined and repair," he said.
"Changes like these improve operational efficiency and maintain a safe crossing for pedestrians. Just like our transition to paperless parking metres, which will save ratepayers $33,000 annually, less time spent on servicing will deliver cost savings in the long run."
The trial is one of just one of the ways Council had prioritised traffic improvements in the past 12 months; automatically-timed pedestrian crossings are now permanent in certain Brisbane CBD streets.
For more information, visit www.brisbane.qld.gov.au or call Council on (07) 3403 8888 and to see more about hose we are making Brisbane more connected just visit https://vickihoward.com/howardsmithwharvesferry