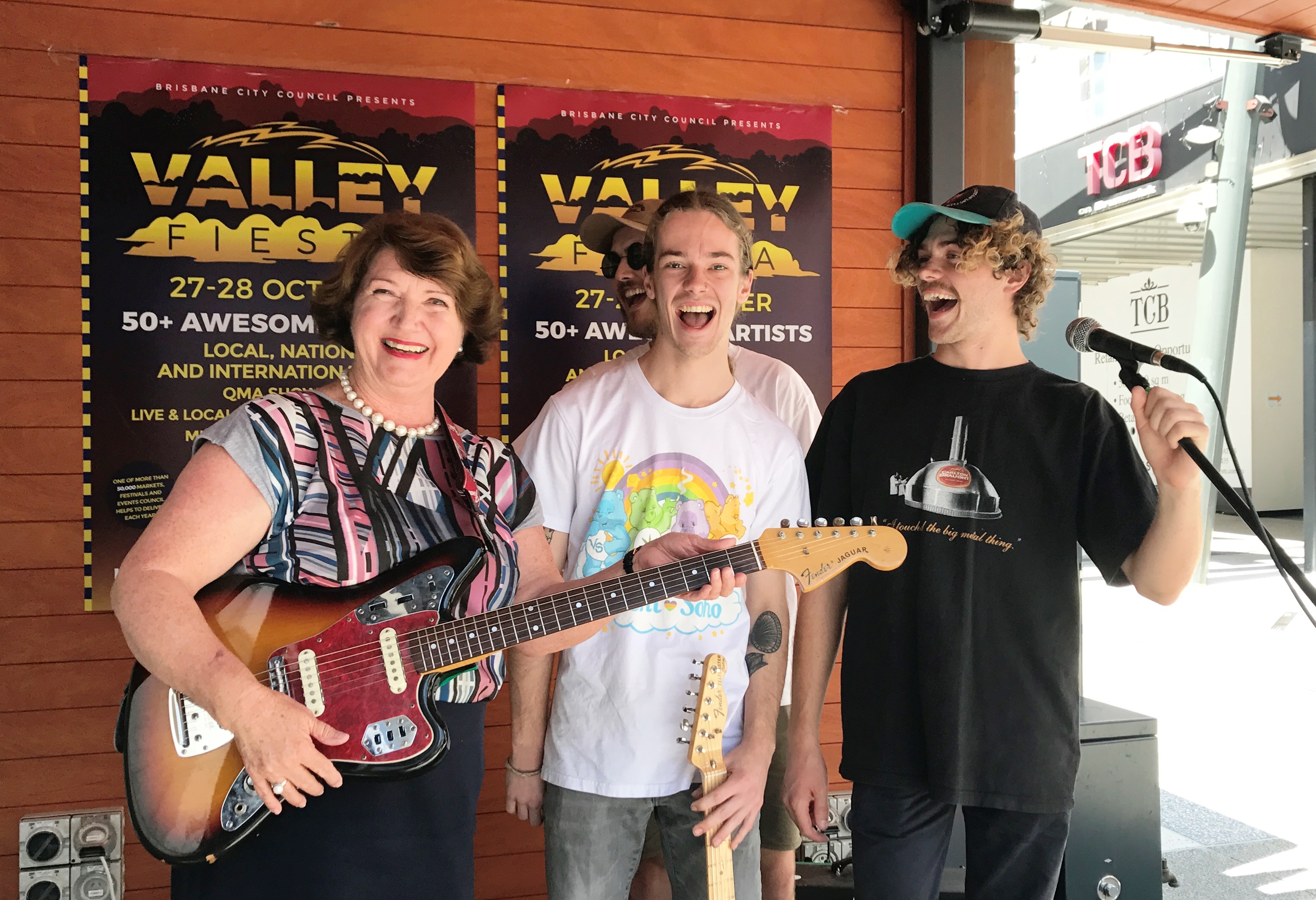 Lord Mayor Graham Quirk has today announced a cracker line-up for the 2017 Valley Fiesta, with Brisbane's The Jungle Giants and hip-hop sensation Fatman Scoop set to star in the event's 21st edition.
Up to 65,000 fans were expected to enjoy a packed program of music across three live stages in the Chinatown and Brunswick Street Malls from 27 to 28 October.
"The Jungle Giants and Fatman Scoop will headline the Valley Fiesta main stage in Brunswick Street and will be joined by over 50 acts, bands and performers across the weekend," Cr Quirk said.
"The Jungle Giants are one of our favourite local talents and I'm delighted to bring them to our city's biggest street party, along with other local artists such as Velociraptor, The Jensens and Concrete Surfers.
"The event will once again provide a fantastic platform for our city's emerging talent, with a Live and Local music competition and a new Breakdance Showcase adding to the great range of live entertainment on offer as part of the Fiesta's 21st birthday."
Launched in 1997, Valley Fiesta is one of more than 50,000 festivals, markets and events that Council helps to deliver each year, with the 2017 event set to once again feature the popular Fiesta Laneway Series of music and alfresco dining pop-ups in Bakery Lane.
Local Councillor Vicki Howard said the Fiesta had expanded to become more than a street party over the past 21 years, with food, photography, street theatre and displays adding to the celebration of local talent.
"Council is committed to creating new lifestyle and leisure opportunities and Valley Fiesta has become one of the highlights of Brisbane's social calendar, showcasing the best of Fortitude Valley's unique and vibrant culture and celebrating the work of our city's musicians and performers," Cr Howard said.
"Brunswick Street will again host a packed music line-up on the Valley Fiesta main stage, while the QMusic awards showcase will draw Queensland's best to Central Ward.
"Visitors to The Pod at Brunswick Street Mall will also be able to check out live street art, with a graffiti artist producing special one-off designs while you watch.
"Fortitude Valley is integral to Brisbane's creative culture and I encourage residents and visitors to take time out to celebrate the 21st anniversary of this iconic free event."
For more information, visit http://www.myvalley.com.au/valley-fiesta or phone (07) 3403 8888.