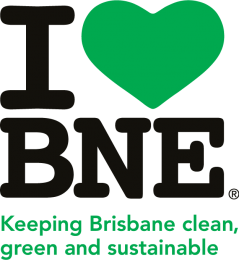 I Love Brisbane – WasteSamrt Sustainability Awards OpenLord Mayor Adrian Schrinner is calling on waste-savvy residents, businesses and community groups to nominate for the annual WasteSMART Brisbane Awards.
Cr Schrinner said nominations are now open for nine diverse award categories that recognised efforts to reduce landfill, with winners to share a prize pool worth more than $4000.
"The annual WasteSMART Brisbane Awards are now in their third year and recognise individuals, community groups, schools, kindergartens and businesses making incredible efforts in recycling, composting and resource recovery," Cr Schrinner said.
"Last year, we saw innovative 'waste smart' heroes recognised, including Renae McBrien, Tarragindi Community Garden Founder, who recycled nine tonnes of domestic and commercial organic waste since January 2020.
"Another winner was community organisation Save Our Supplies, which repurposed 2.5 tonnes of medical waste generated by Brisbane hospitals to help international communities in need.
"This year, there are nine award categories and 12 awards with a prize pool worth more than $4000 including a new category – the 'All-Star WasteSMART Award' – recognising a long‐term commitment to waste prevention and reduction over three years.
"If you are, or know of someone who is a 'waste smart' champion that goes to great lengths to help reduce the amount of rubbish going into landfill, I encourage you to nominate now."
Nominations are open now until 3 September. The nine categories are:
Brisbane's WasteSMART Champion Award
WasteSMART Community Award
WasteSMART Business Award
WasteSMART Early Learning Award
WasteSMART Schools Award
Councillors' WasteSMART Choice Award
All-Star WasteSMART Award
People's Choice WasteSMART Award
Outstanding WasteSMART Award
Finalists will be judged by a panel of industry experts. The 'People's Choice WasteSMART Award' will be voted on by the public from Monday 3 October to Sunday 16 October.
A ceremony will be held at City Hall on Thursday 17 November to announce the winners.
The WasteSamrt Sustainability Awards Open in 11 July and are delivered by Brisbane Sustainability Agency on behalf of Brisbane City Council.
For more information and to nominate, go to www.wastesmartawards.com.au/nominate
For more information about how we have made Brisbane more sustainable visit www.vickihoward.com/carbonneutral