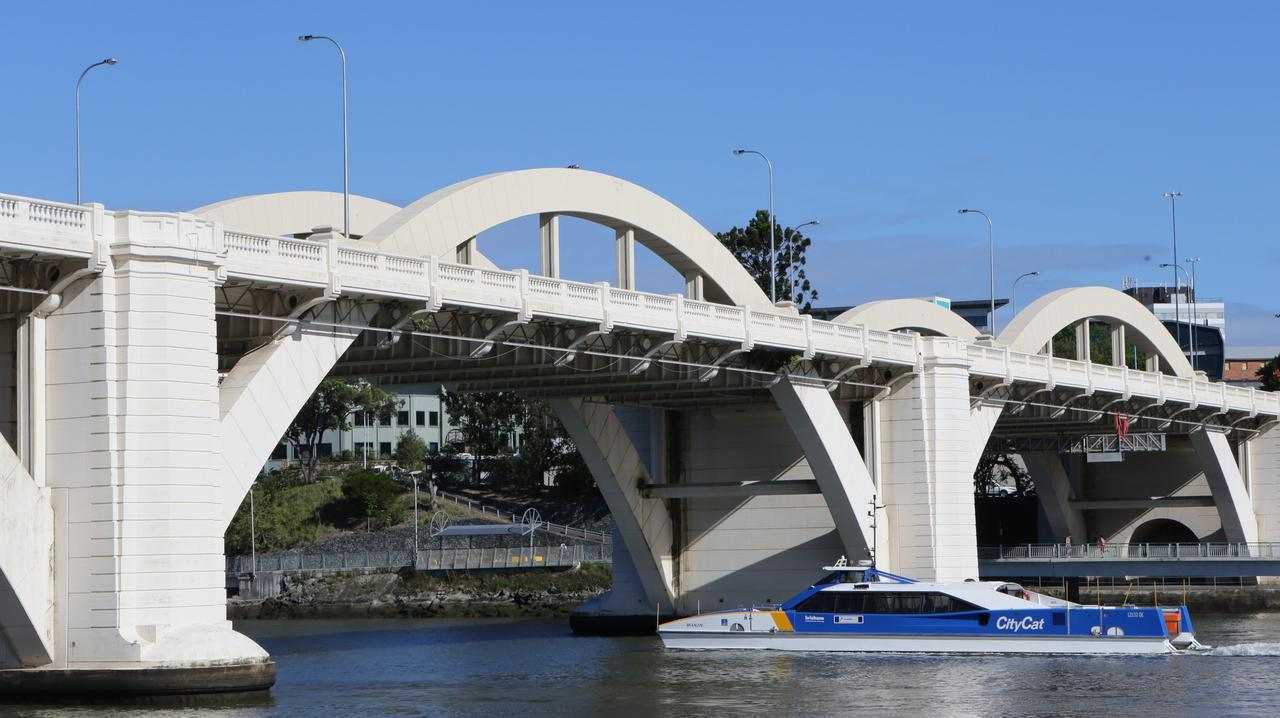 WILLIAM JOLLY BRIDGE – MAINTENANCE NIGHTWORKS
Brisbane City Council is undertaking important maintenance works to the William Jolly Bridge to extend the lifespan of the structure and ensure ongoing access and safety for all users.
This project will take place from late February 2020 to mid-March 2020, weather and construction conditions permitting.
As a crucial link in Brisbane's traffic network, significant works to the William Jolly Bridge can only be undertaken from Sunday to Thursday nights, between 9pm until 5am. Please note works will not be carried out on Friday or Saturday evenings.
The expansion joints along the bridge need to be replaced to prevent water from entering and damaging structural concrete components underneath the road surface. The joints run across the full width of the bridge including the roadway, footpath and kerb. Their rehabilitation will ensure the bridge continues to manage high volumes of traffic, now and into the future.
Works will include:
• • replacing the rubber seal between the steel edges of each expansion joint
• • removing damaged concrete around the joints
• • installing new concrete surrounding each joint.
Nightworks and lane closures
To undertake these works, approximately three weeks of consecutive nightworks are required and will include:
• • closure of one inbound road lane and the inbound footpath for four nights
• • closure of one outbound road lane and the outbound footpath for four nights
• • closure of the two centre road lanes for four nights.
Detailed traffic management plans have been developed to support the closures and will provide comprehensive signage, reduced speed limits and traffic controllers to direct all bridge users.
Construction impacts
Local residents will experience noise from the use of concrete cutters and jackhammers to remove damaged concrete around the expansion joints. Temporary project lighting will also be used during nightworks.
Council is very conscious of potential noise and lighting impacts to neighbouring properties and all efforts will be made to minimise these disturbances for local residents. Where possible, the most noise generating activities will be scheduled in the earlier part of the evening.
Council values your patience and cooperation while we undertake this important maintenance project.
If you have any questions about this work, please call the project team on 3178 0093 or email BI-FS-ProjectCommunications@brisbane.qld.gov.au. Outside of business hours, please call Council's Contact Centre on 3403 8888.