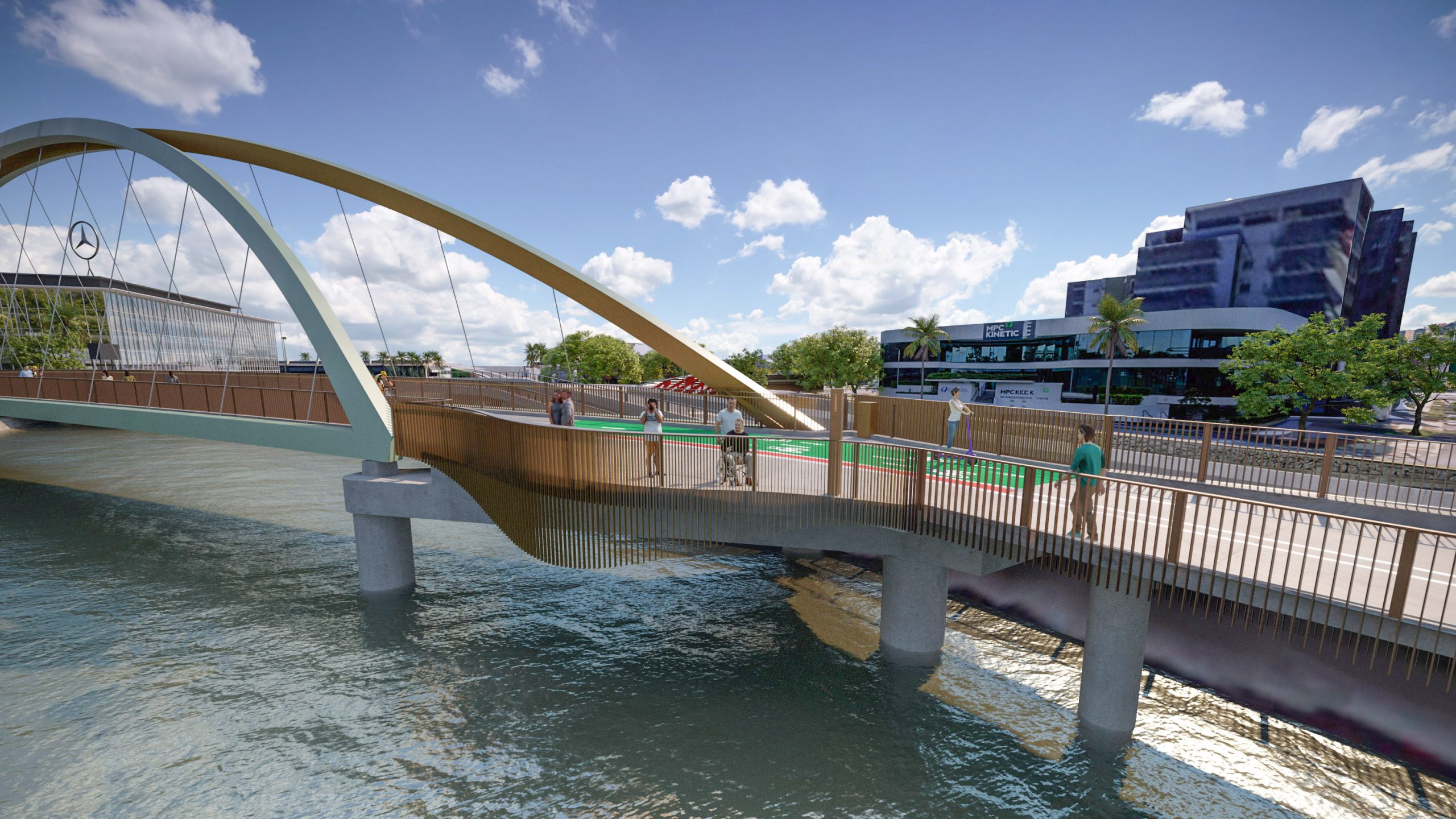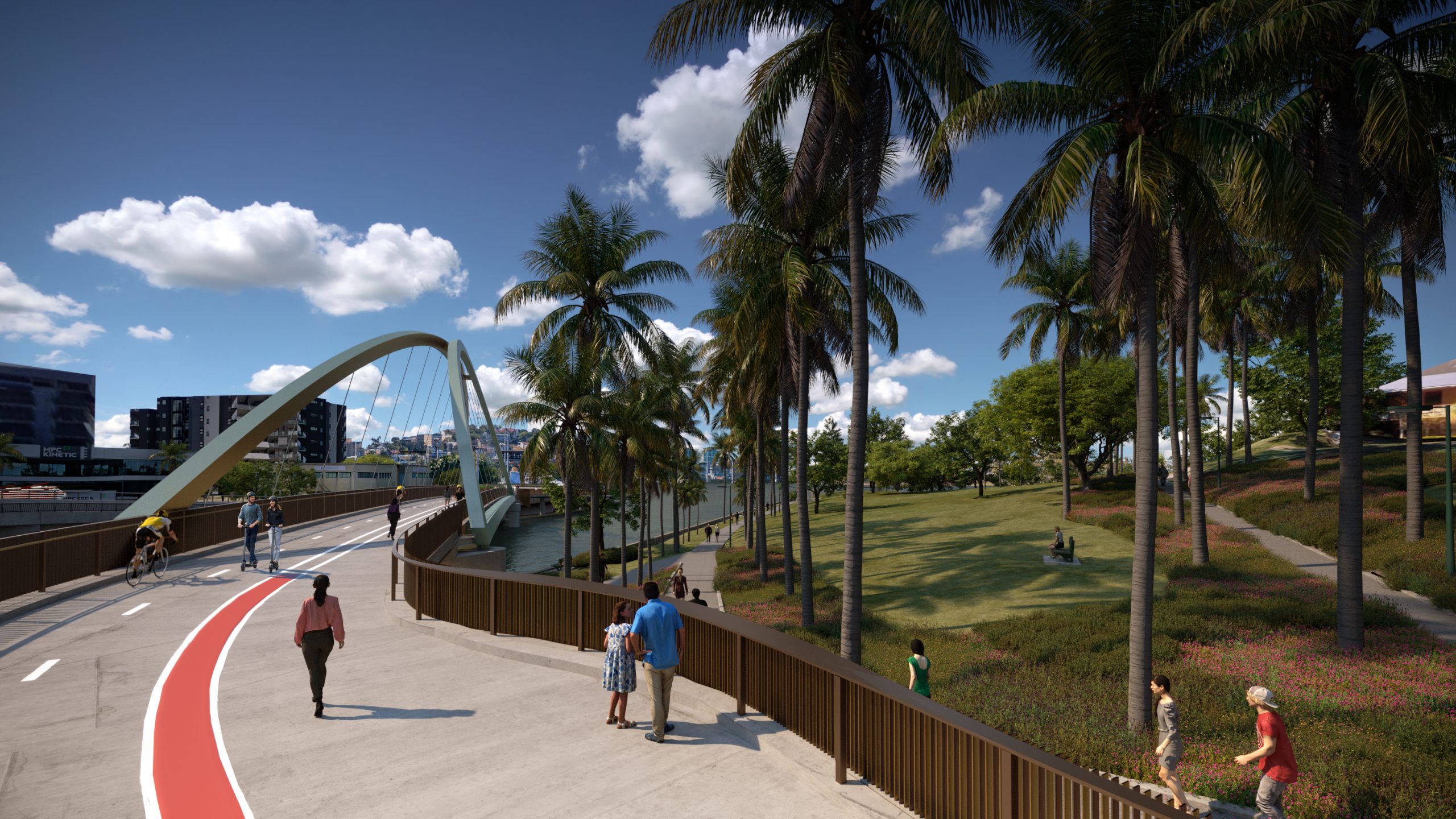 Breakfast Creek Gren Bridge Works Begin with a 55-metre barge and 180-metre crane now in place and ready to start piling.
Lord Mayor Adrian Schrinner said this was a major milestone in the delivery of a green bridge that would make it easier for people to travel from the northern suburbs to the inner city.
"The Breakfast Creek Green Bridge will be a game changer for people walking or riding between Hamilton, Albion and Newstead," Cr Schrinner said.
"The new Lores Bonney Riverwalk is used by more than 2300 people every day, but Breakfast Creek is a pinch point during busy weekend periods.
"This project will complete a missing piece in our transport network which will play a critical role during the Brisbane 2032 Olympic and Paralympic Games and the decades that follow.
"The Breakfast Creek Sports Precinct is less than two kilometres down the road and Hamilton Northshore will be a key precinct for athletes and officials staying in Brisbane during the Games.
"With the barge now in place to begin construction of the green bridge, we can continue laying the foundations for critical infrastructure and a positive legacy ahead of the Brisbane 2032 Games."
Civic Cabinet Chair for Transport Ryan Murphy said marine works on site were expected to take about 12 months.
"This particular barge, named Leanora, is 55-metres long and 17-metres wide and has a long history in Brisbane having helped build the Go Between Bridge, multiple ferry terminals and the Indooroopilly Riverwalk," Cr Murphy said.
"We will now get to work installing 33 marine and two land piles with about 320 tonnes of steel to be used during construction of the bridge.
"A floating line to pump concrete will also be used throughout construction to maximise safety and minimise disruption to creek users."
Cr Murphy said the design of the bridge has been shaped by the community, with all feedback playing a crucial role in the final plans.
"The final design includes an arch bridge span across Breakfast Creek with a length of approximately 80 metres, dedicated pathways for pedestrians and cyclists on the bridge deck and distinctive colours, inspired by the leaves of the Moreton Bay fig tree throughout Newstead Park," he said.
"The delivery of this project will also be a major jobs driver for our city, supporting up to 140 jobs during construction, while creating lasting economic, lifestyle and accessibility benefits.
"Once completed, the Breakfast Creek Green Bridge will connect business and employment opportunities in Newstead, Teneriffe, Fortitude Valley and the city centre with growing lifestyle precincts including Northshore Hamilton and Racecourse Road."